I've been working hard the last few weeks on trying a more interesting colored lighting style, it's an idea I got from some concept art I did.
Here's the concept piece with blue lighting to set the mood and some red highlights for that added danger element! I'm hoping to capture this style in the in-game graphics.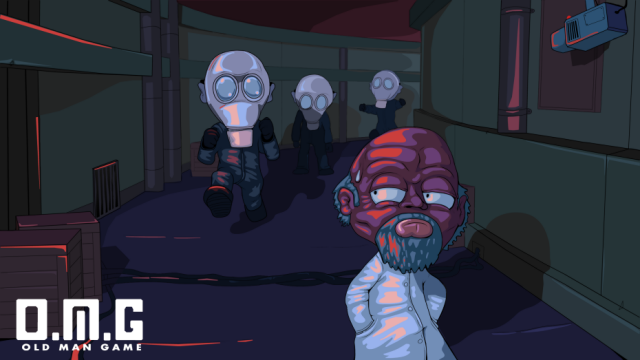 This is an early BG test of the X-range backgrounds, using the old standard colors.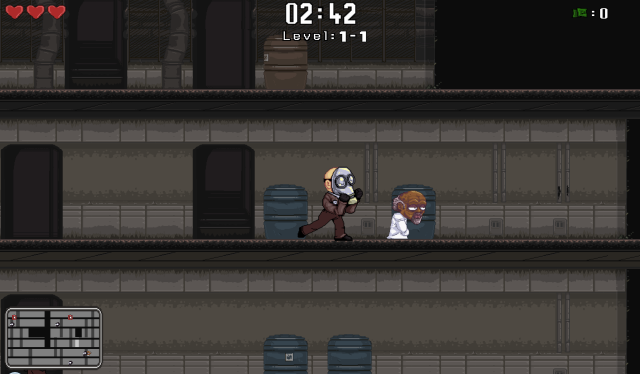 This is the new test with the blue lighting.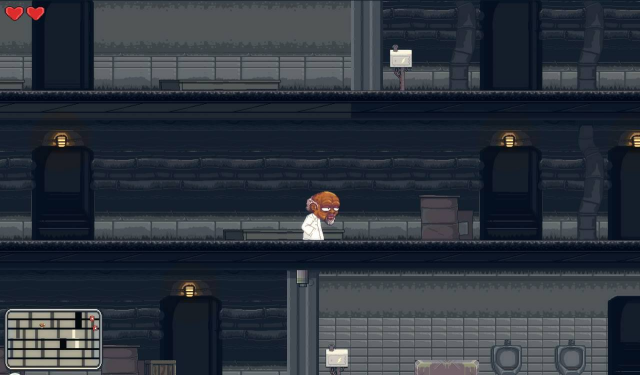 I think more dynamic lighting will work really well in-game, and should add more mood and atmosphere.
Game Progress update
We're currently about 30% finished and all the music is done. I'm still working on making the game look more dynamic, but all the promotional stuff is ready. I'll be working on the game again this week, so more content to come!
About the game
The Old Man Game is a fast-paced stealth game by developer Retro Army ltd. Your office building has been taken over by evil terrorists, only one man stands in their way. An old man, with attitude. Run, sneak and trap the enemy gangs as they rampage across the Corporate Lab building, discover the dark secrets of the labs, as you dis-arm the enemies bombs and rescue hostages. But watch out! danger lurks behind every corner as even the building itself has become a hi-tech deathtrap!
Game Features
- Procedurally generated levels, (No level is the same!)
- Roguelike gameplay with permadeath,
- Craft traps to take out the enemies,
- Use your environment to defeat enemies,
- Hide, sneak or run your way through levels,
- Crazy humor throughout,
- Pacman meets Manhunt!
- From the creators of Super Trench Attack,
Paul Stephen-Davis
CEO Retro Army Limited

Twitter.com
(Update) Here's the final just finished it!