Background
One more level in development, and this time the match will be played at night. The balance of light bulbs will undoubtedly be the major challenge in this scenario.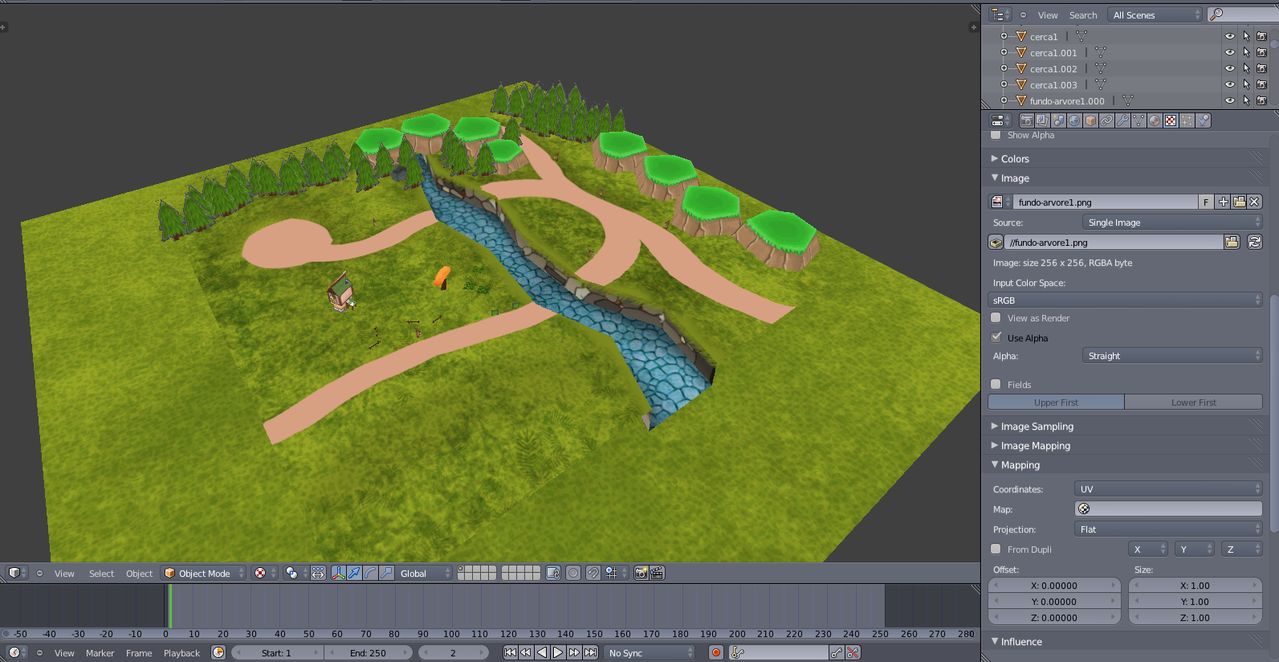 Added a new script to make the scroll of the texture of water to the river that is at the center of the scene, giving an effect more alive in the game. I'll add fish also for this part of the scenario and some other objects to give more life to the scenario.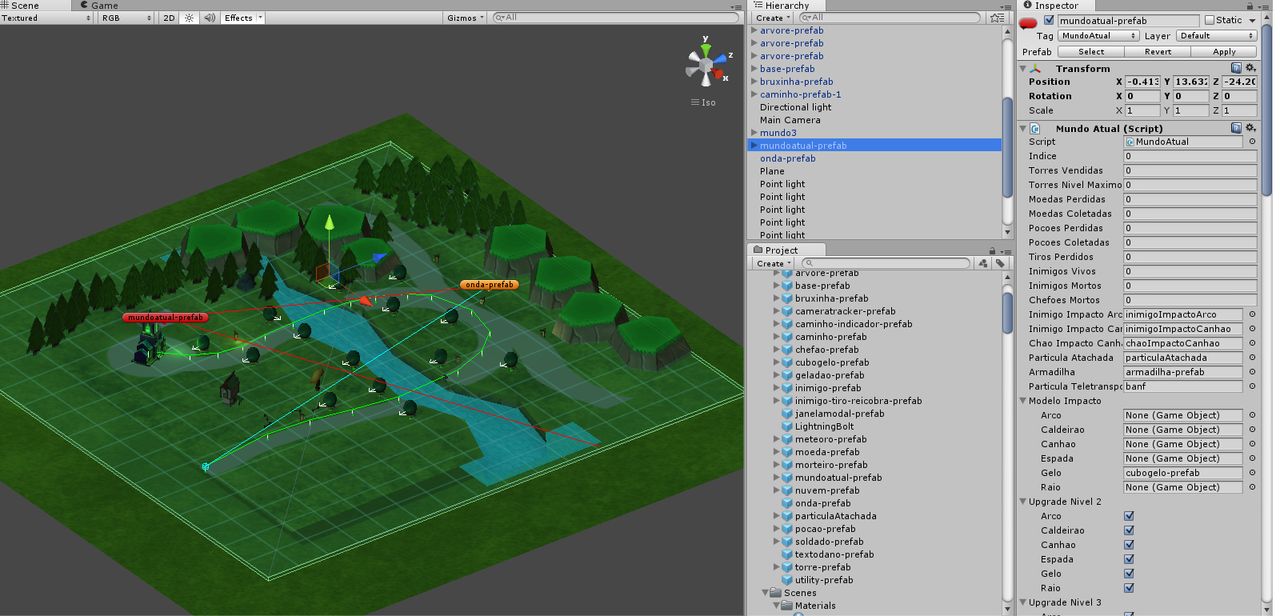 Balancing
To be honest I'm not worried about the gameplay in this scenario, but rather get a good balancing of the lamps so that the models are not practically hidden or not can be set by the player.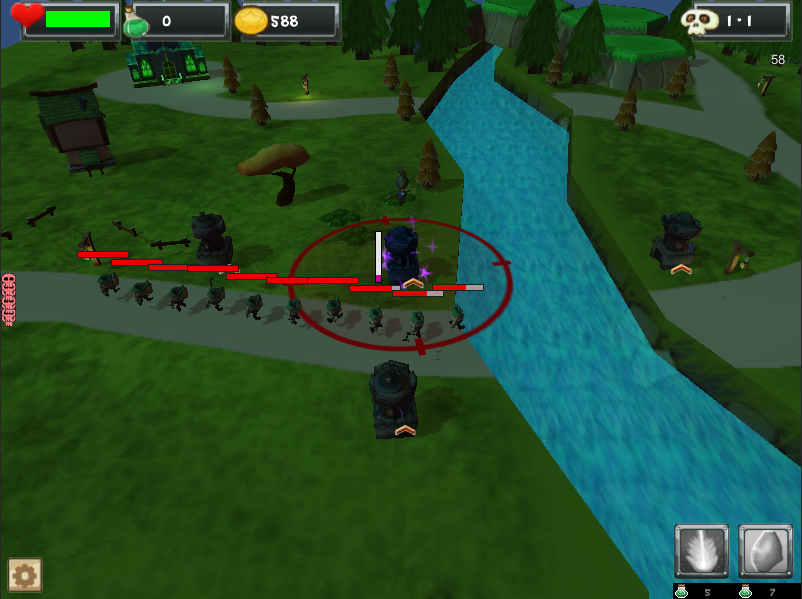 My next step is to model a concrete bridge to be placed on the set and connect the ends separated by the river.