Background
The first level setting on snow is practically ready, were almost 3 consecutive days devoted to design and balance of the elements in this new level.
Challenges
One of the greatest challenges of creating scenarios in the snow is not to lose the balance of colors, i.e. don't use anything too white and don't stop wasting the "cartoony" tone than the previous scenarios demonstrate.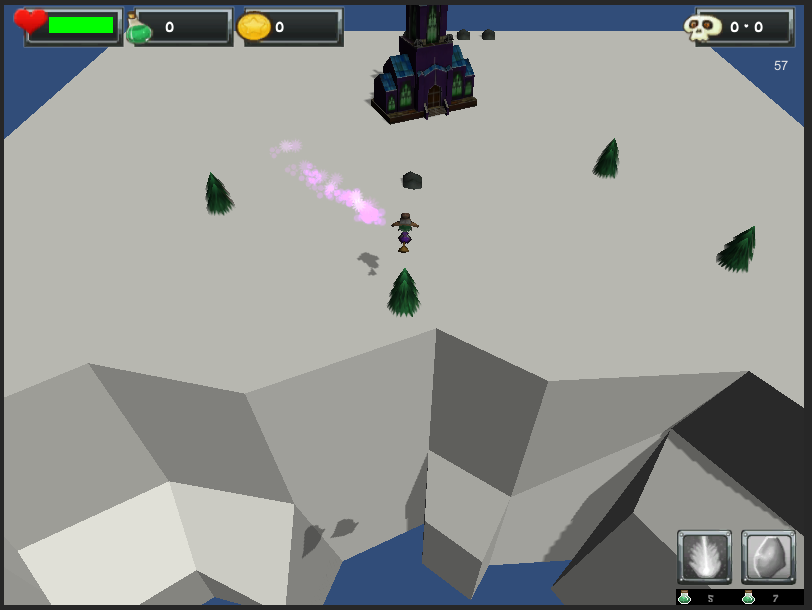 The idea of this scenario is to have a school next to a cliff and the sea is downstairs. The enemy comes from the extreme sides of the scenario (right and left) and also there will be alternative paths to some flying waves of enemies.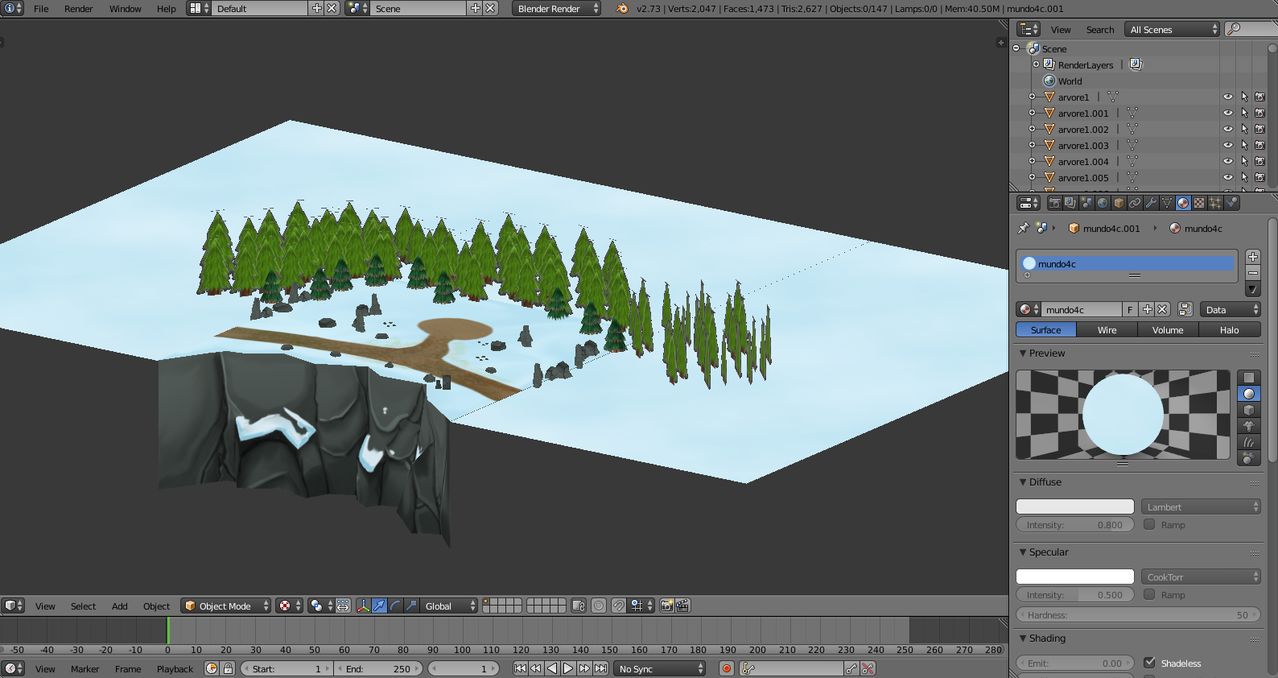 This new scenario demanded a significant amount of adjustments to the original textures of the ready-made templates for the game (such as rocks and trees) and so I had to add a "snow" of various objects.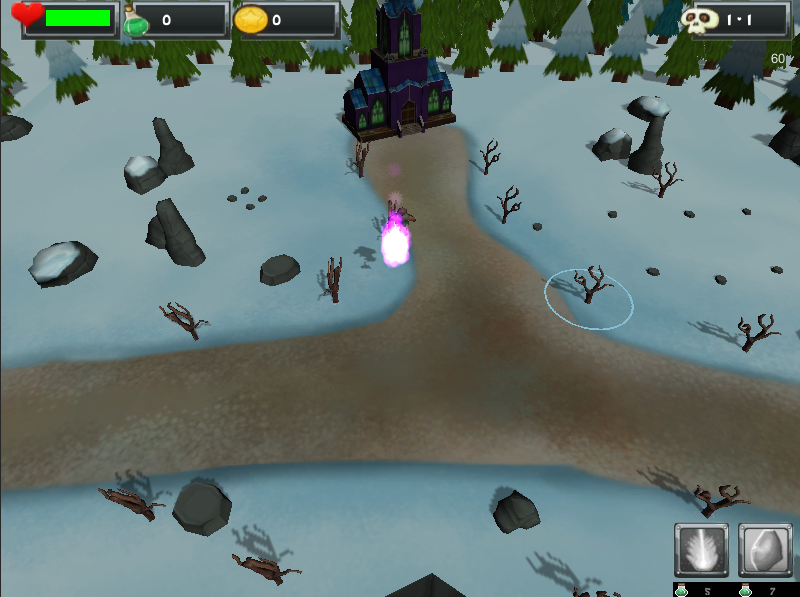 Added a script that handles points of a plane of native Unity to simulate waves, but as the camera is above the plane the effect wasn't so close that he wished. Later I return to this part of the scenario to give a little more attention and create a ripple effect better.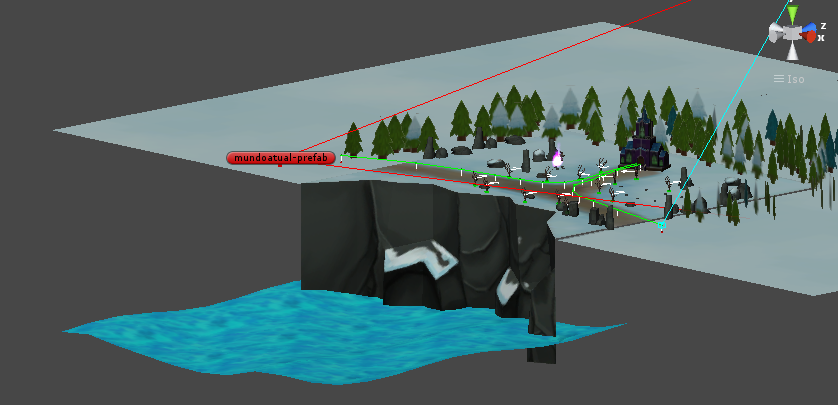 As the path between the source and the destination is very short, I'm still evaluating the need to put more trees available to the player.