I have just put up a new version of Legendary Kingdoms Online for download. It is currently awaiting authorization, but should be up soon. The new version (Version 1.33) includes the following fixes and changes:
Mage academy door now is easier to open. Just walk up to it.
Added a quest log.
Added 2 beginner quests. You can start one in the magic academy in Horken and one in the Soul Valley.
Added a training dagger for new players. It is far weaker than a bronze sword, however.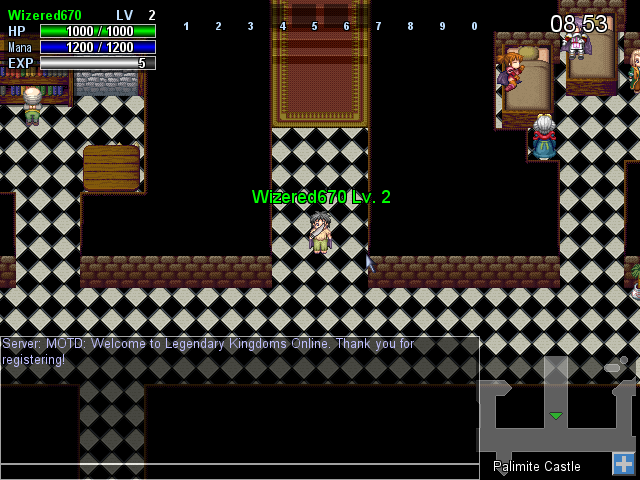 A screenshot of the new training dagger.
Fixed the boat glitch.
Fixed a small problem where text was hard to read.
There are some other changes made, but they are fairly minor.
In addition to these updates, the game is now under a creative commons license.
For now, the last release is still playable, but it is not recommended to play it.

I will be gone until Sunday after today, but I intend to keep the server up as long as possible. As always, I appreciate those that are playing and I would love to see some new faces in the game.
See ya! (Hopefully in-game)
-Wizered67 and the Legendary Kingdoms Staff