MagesPatch will have new items. You can currently check out some of them. If you want to know, some items lack icons or model. About 50 new things are going to be featured.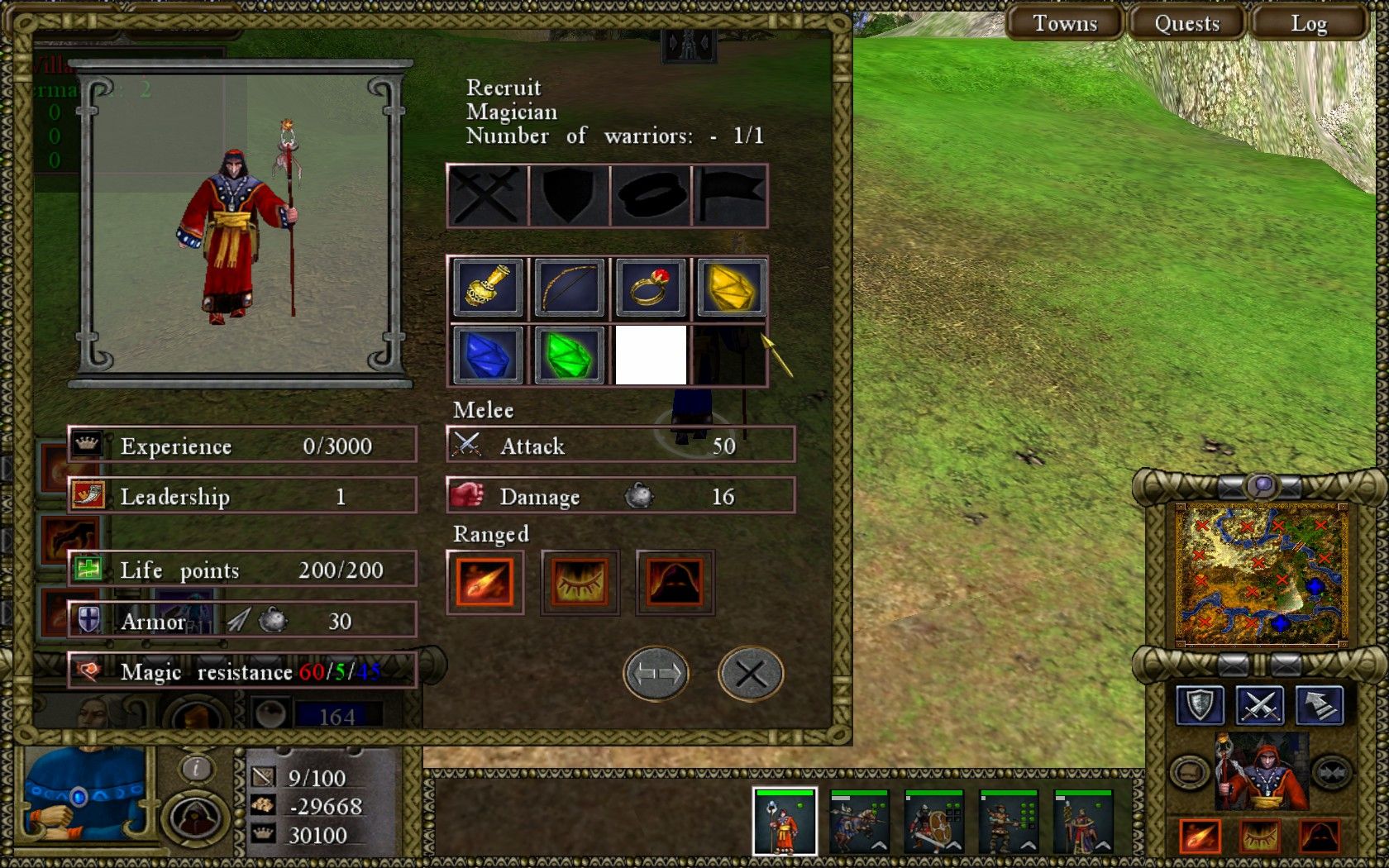 White place is actually Summon Book, more on that later.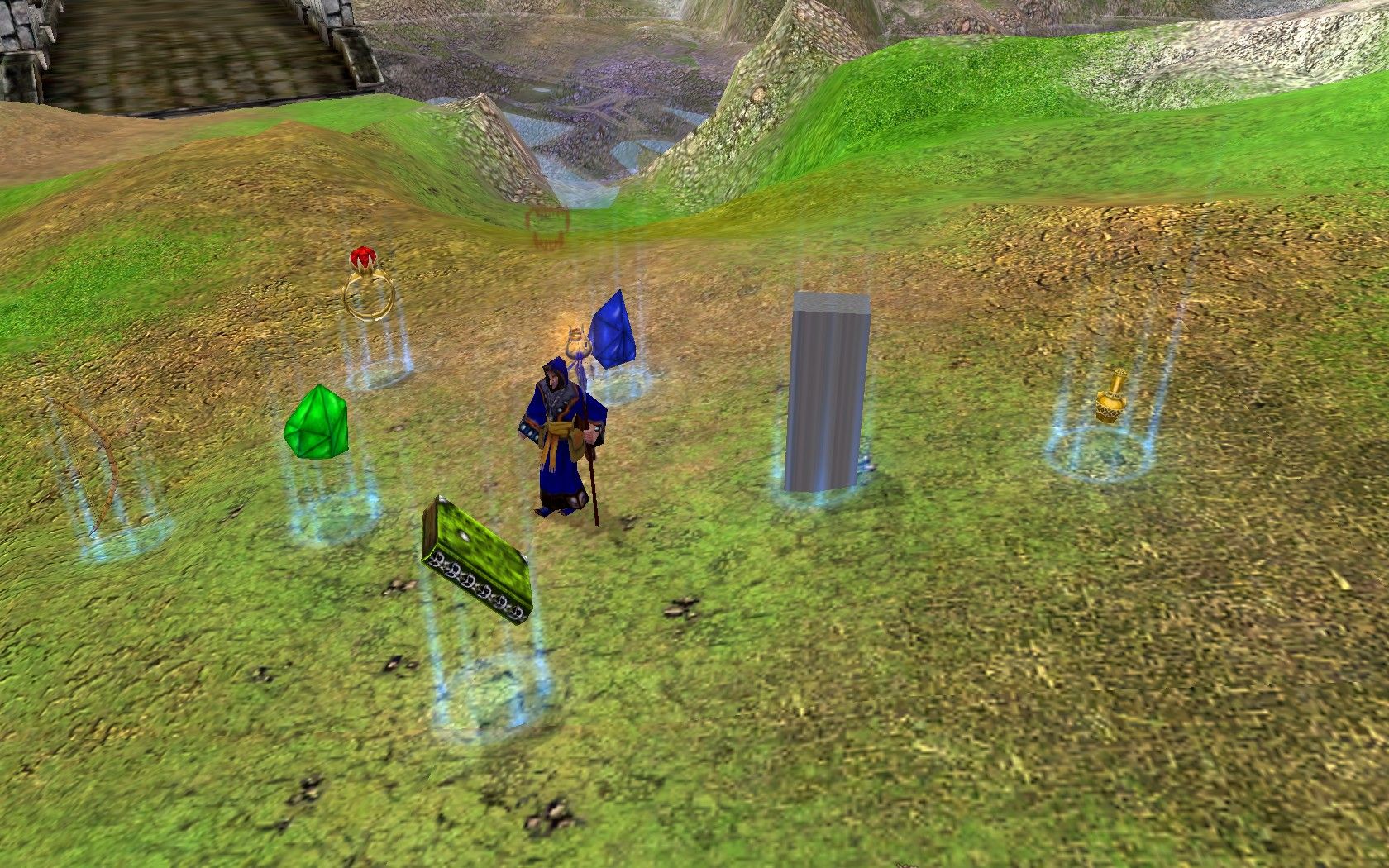 Gray square is Charm Crystal.
About Books.
You can find various magic books around Daenmor. Probably in lairs, hard to reach places, who knows? If a mage is equipped with it, his/her spells are changed by ones written in the book. That gives you ability to cast unique spells (like Summon Wolves and Summon Bear if Summon Book is used). It's possible to sell it for a high price in any town. Obviously deleting the book from use makes old spells return.
About Crystals.
As with books, you can find them around Daenmor. Crystals are much harder to find. If you manage to find one, you can equip it to a warrior. What will it do? Greatly enhance units atributes. From doubling hit points to double up movement and attack speed.
About Potions.
Currently two new potions are added, Empower Potion and Haste Potion. Haste Potion is Haste spell for free. It will last on unit only for a short period of time. Empower Potion makes unit far more efficent in combat for a really short time, best to use when it's a big fight.
That would be everything worth to write about, see you in next report!