Background
After a great work done prototyping all over the store interface and game guide.
Results
Build the store interface and game guide was more complex than I had predicted, in a first moment believed it would draw, and only program.Upon completion of the work realized that draw the screen as you want, align objects, shoot the events properly and other minor problems that I've been finding throughout the development made me need more time than I had planned.
Map
Since the theme was working with interface, I took first to give a retouched in game map, I added more specific areas and recalibrated the colors used.In addition, I've eliminated the store that sits on an island in the center of the map, to exchange for a button along with the game guide that now are at the bottom of the screen.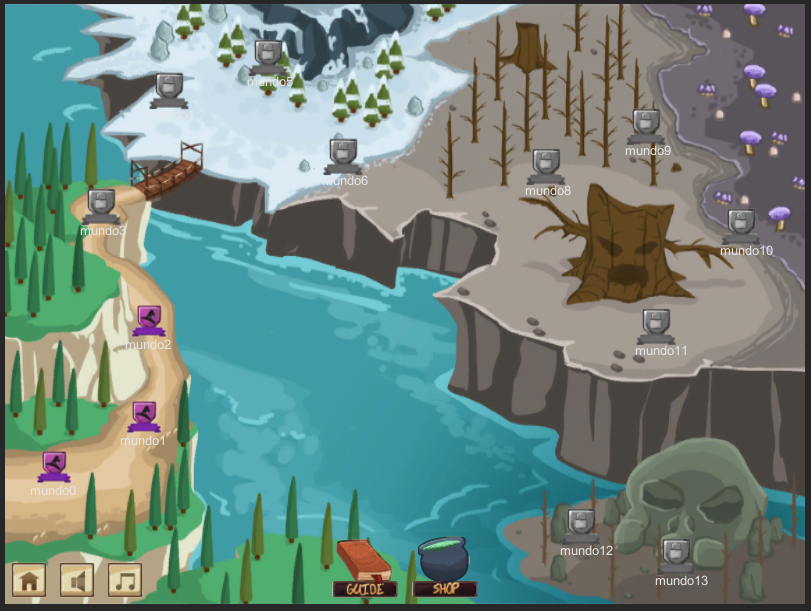 Store
After several attempts, I created a layout to the store that occupied the entire area of the screen in an organized manner and so weren't many blank areas in the store (which was my biggest concern).Build some helper classes that correspond to management of items on the screen and also game engine (I still have a lot to do on the back of the game)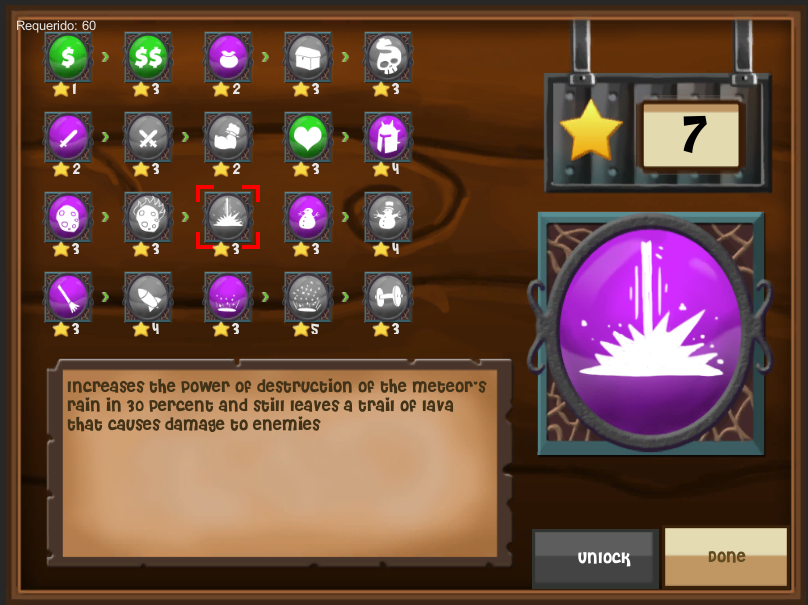 Guide
The Guide without doubt is the interface that I still want to improve a lot, has points of improvement in many ways, as for example the use of the entire area of the screen.For a few days I'm going to devote myself more to the Guide to make it cuter (and I'm still going to have to make a guide of enemies also).