I've redesigned the right panel where energy control and skill selection appear. Also I added a new feature to this panel that is pretty cool, it detects which is the last controller being used and the buttons change their position accordingly.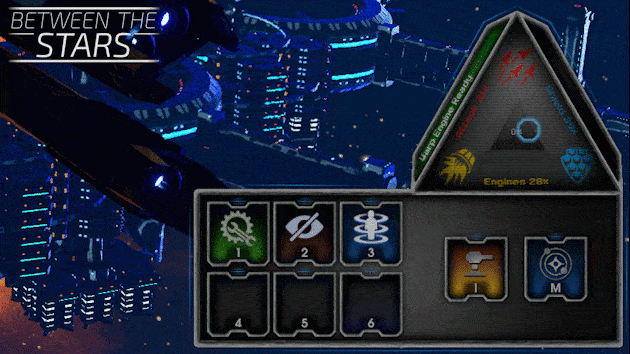 Controls for this panel have also been changed. Before you had to pause the game to access these buttons. Now they are activated with a button combination or a keyboard key.
Objectives have been added for each event. The objectives are at the top right of the screen, when a objective is accomplished a particle effect and a sound appear to indicate it to the player.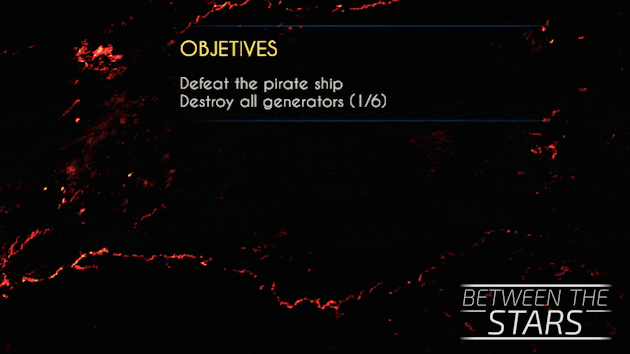 There's another new feature that allows the player to disable weapons to save energy. For example, this is useful when an enemy doesn't have shields, effective weapons against shields will not be needed and we can deactivate them. A new roulette-type panel shows the status of the weapons, their position on the ship and their energy consumption and allows us to enable or disable each weapon.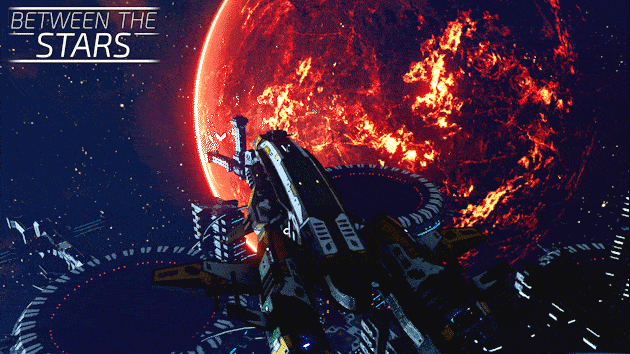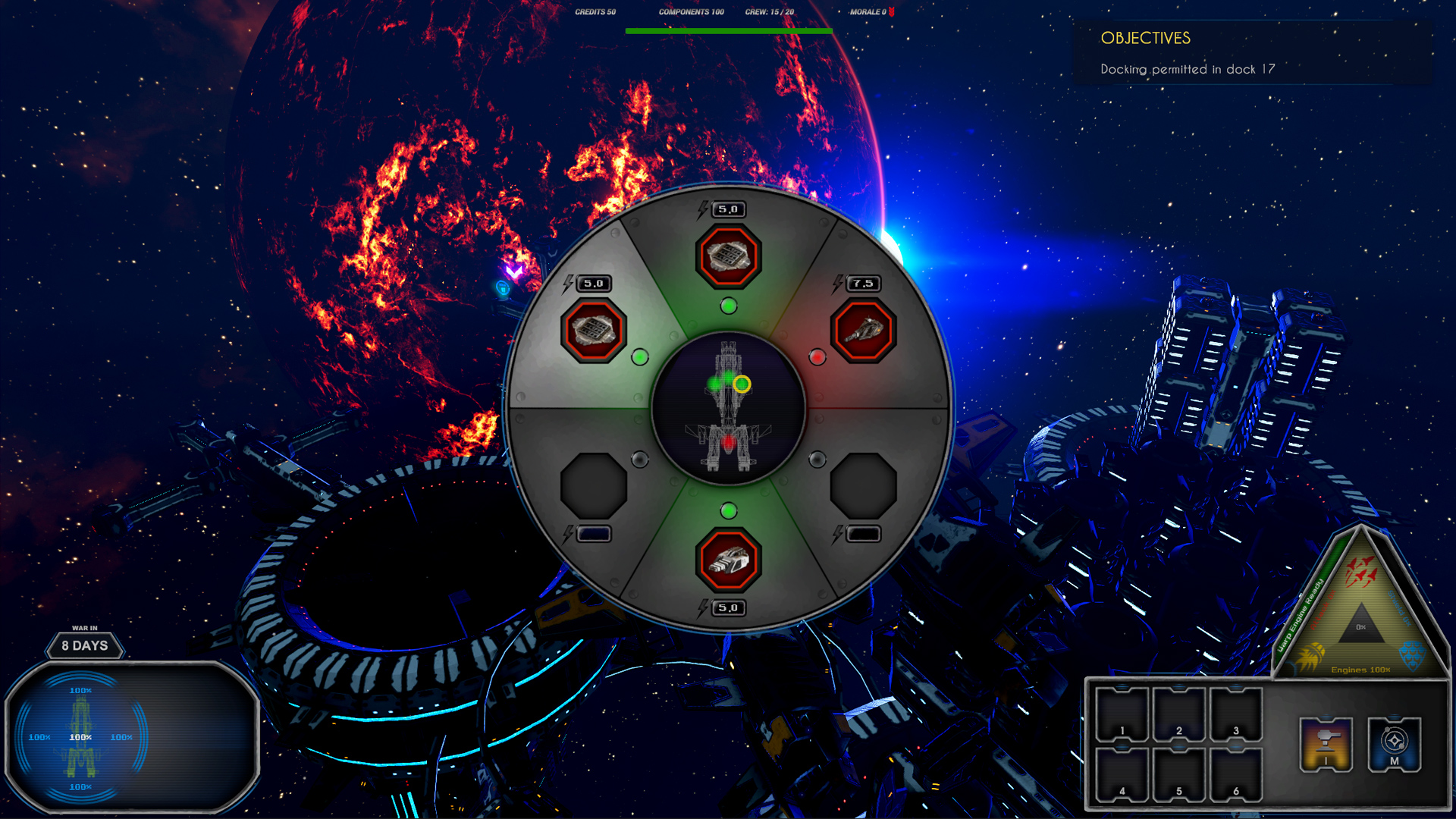 In the next article I'll show you how are the battles in the space stations and their destruction system: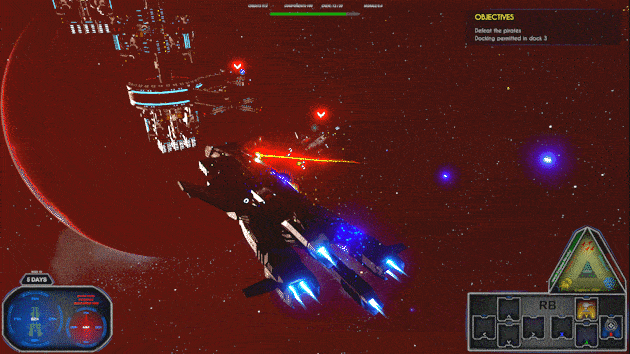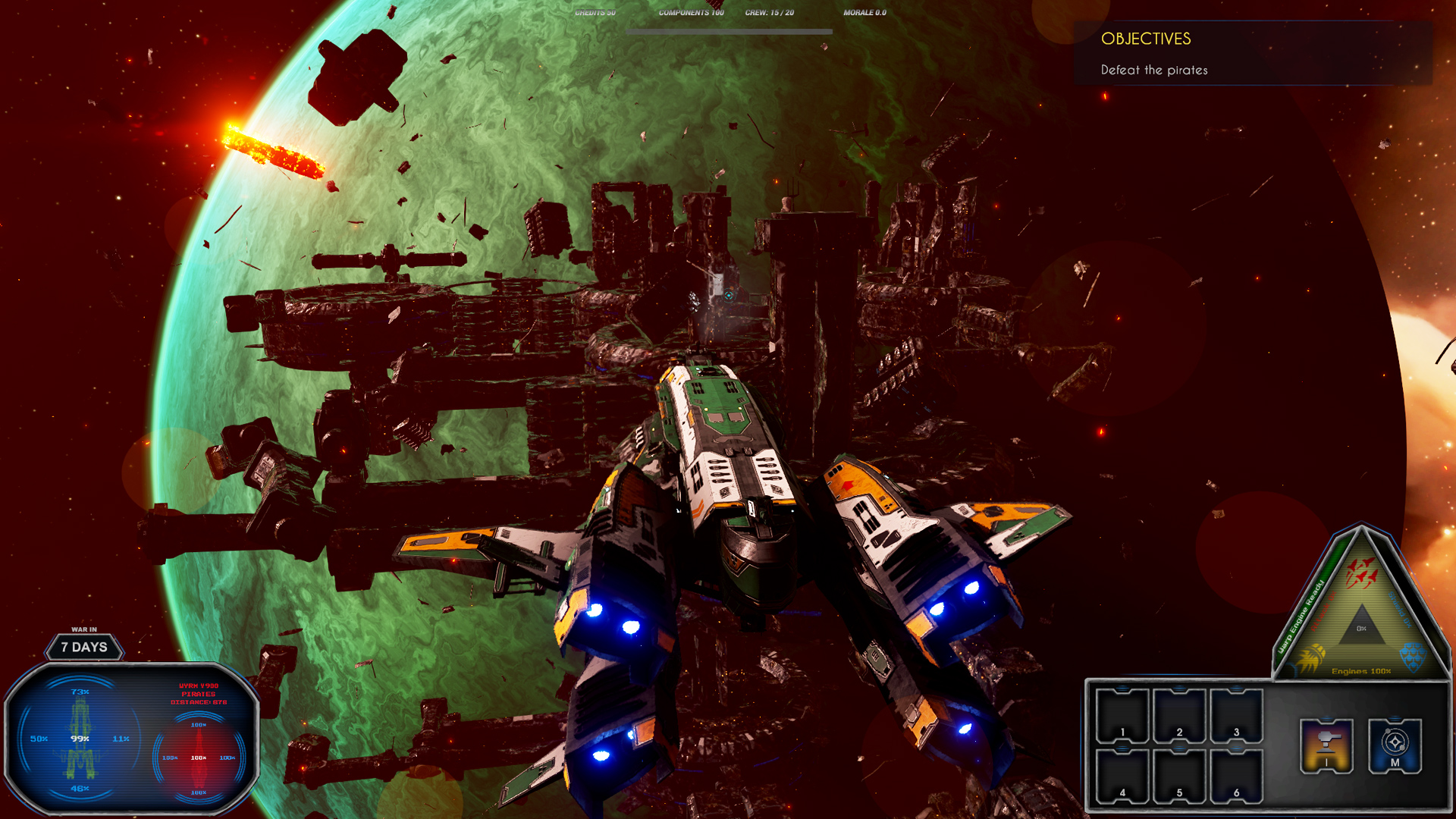 Remember that if you want to know more news you can follow us on twitter!