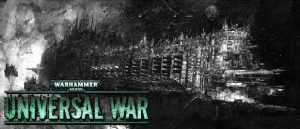 Phoenix Mod Productions Comes To You With Big News!
We are now being hosted by Petrolution.net which brings some exciting new ventures. We have some limited access with the Petroglyph team and potential for future features on the Petroglyph website as well as potential magazine features etc.
The Site is still in progress but our forums are up and running, so head over to Petrolution.net and follow the Universal War link on the left hand side to find our forums. Have your say today and one of our team will answer any questions you have and comment on any suggestions.
---
Thanks For Reading
WH:UW Team!