Hi it's Tewan again, as always
I'd like to start this off by just saying that what happened recently is the best thing that could have ever happened to this mod, Portal 2 community and the Valve community as a whole. Just a few days ago, we received source code access for Portal 2 and CS:GO!
Modding base Portal 2 is very limiting. All you can really do is add maps, models, textures, sounds, override existing assets and play around with Vscript, an ingame scripting environment that while being useful, is still very limiting. Having the source code for the game takes off those shackles and lets you do whatever you want! We can literally implement whatever want, it is just a matter of investing effort and time as well as having the knowledge. Remember the cut Adhesion gel from Portal 2's beta? That is now possible to implement flawlessly. Better graphics? Better movement? Better GUI? All doable. With source code, you have full control over the game.
However, I didn't get granted the code for Portal: Revolution. We got it for a different project called Portal 2: Community Edition! This mod aims to provide a better base engine for all modders and mappers! Naturally, I am going to use the engine of P2CE for Portal: Revolution as well. That means that any features of Portal: Revolution will be available to everyone, even before the mod is even out (Because P2CE will be updated over time and will likely be released in a few months)!
What that means for this mod is still unclear. Something that is certain is that the GUI, graphics and movement will all be better! Being based off CS:GO alone enables many cool graphics features, the biggest ones being Panorama UI and Cascading Shadow Maps (Basically better sunlight).
I don't know what this means for gameplay yet though. I don't want to implement new gameplay features just for the sake of it, but keep them all related to the story and concept of Portal: Revolution. Adding adhesion gel just for the sake of having it should be avoided. While developing P2CE, I am sure I will get a load of cool ideas and will find ways to implement them into Portal: Revolution as well!
Now, this is all great news, I will now be more busy programming than mapping, so there will not be any new map related content coming in the next couple of months probably. I am already withholding some content I'm very excited to share, but I will leave that to a better time!
Portal 2: Community Edition doesn't yet have a Moddb page, as we are waiting to have something to show before opening one up. P2CE is also going to come to Steam. Follow our progress on P2CE on our Discord Server: Discord.gg
Just to not make this blog post entirely text-based, here's a little screenshot: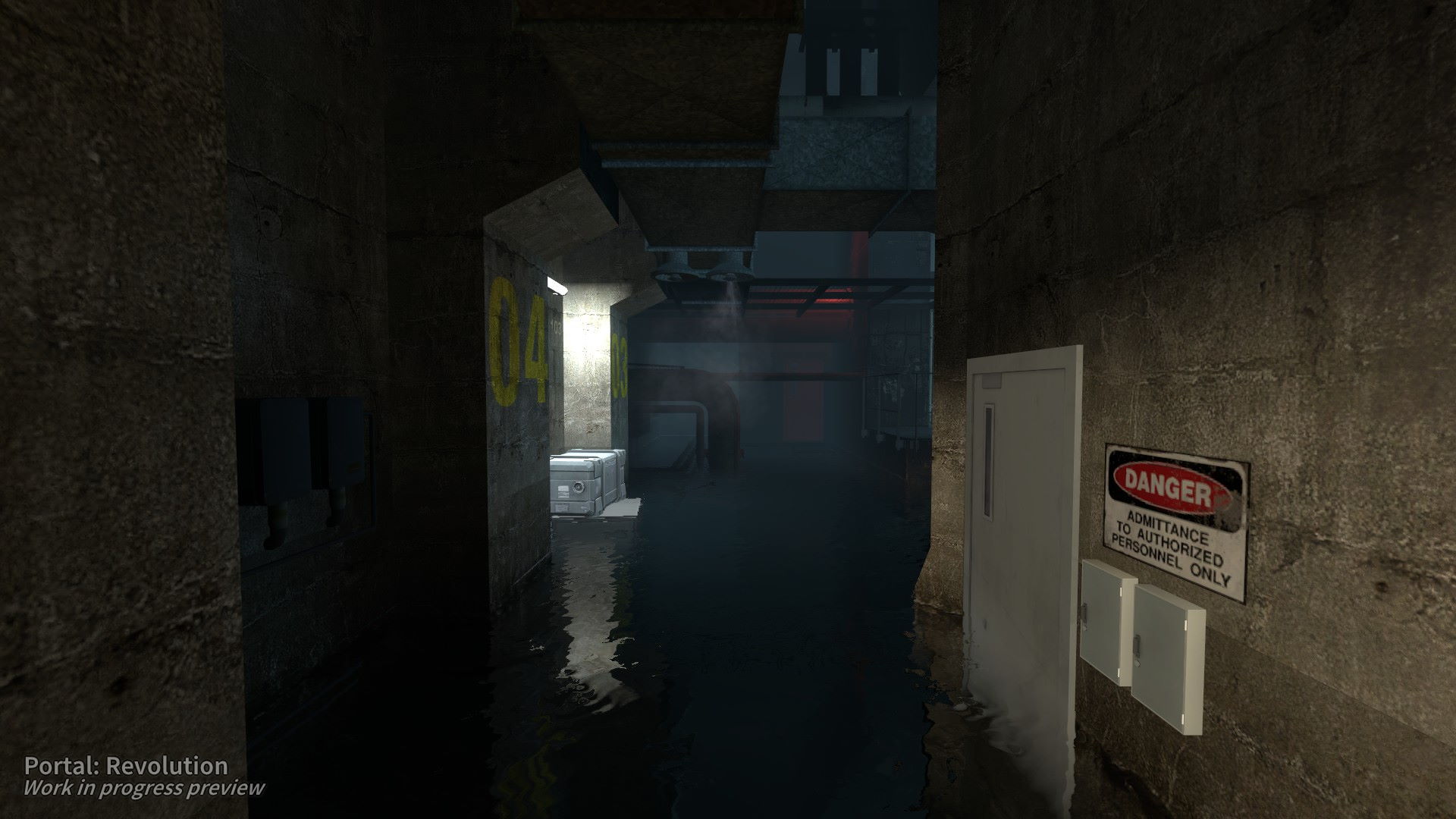 I can still not fully comprehend what just happened. See you next time!
Tewan