As usual, there's a whole bunch of fixes in there. But what NEW stuff is there to enjoy?
Well, a huge amount of work has been done on the ships for a start. Existing ships were improved, with better textures, more accurate rigging and more ropes. Additionally, we finally figured out how to increase the draw distance for the ropes and the rigging so that you'll be able to see it much more frequently.
However, there is also a whole bunch of brand new high-detail ships, such as movie-accurate versions of the HMS Endeavour and HMS Dauntless at last, as well as a movie-accurate HMS Surprise from the Master & Commander movie. Additionally, the HMS Indefatigable in the Horatio Hornblower storyline also looks much better than before.
For a small sample of the improved ships, see these pictures: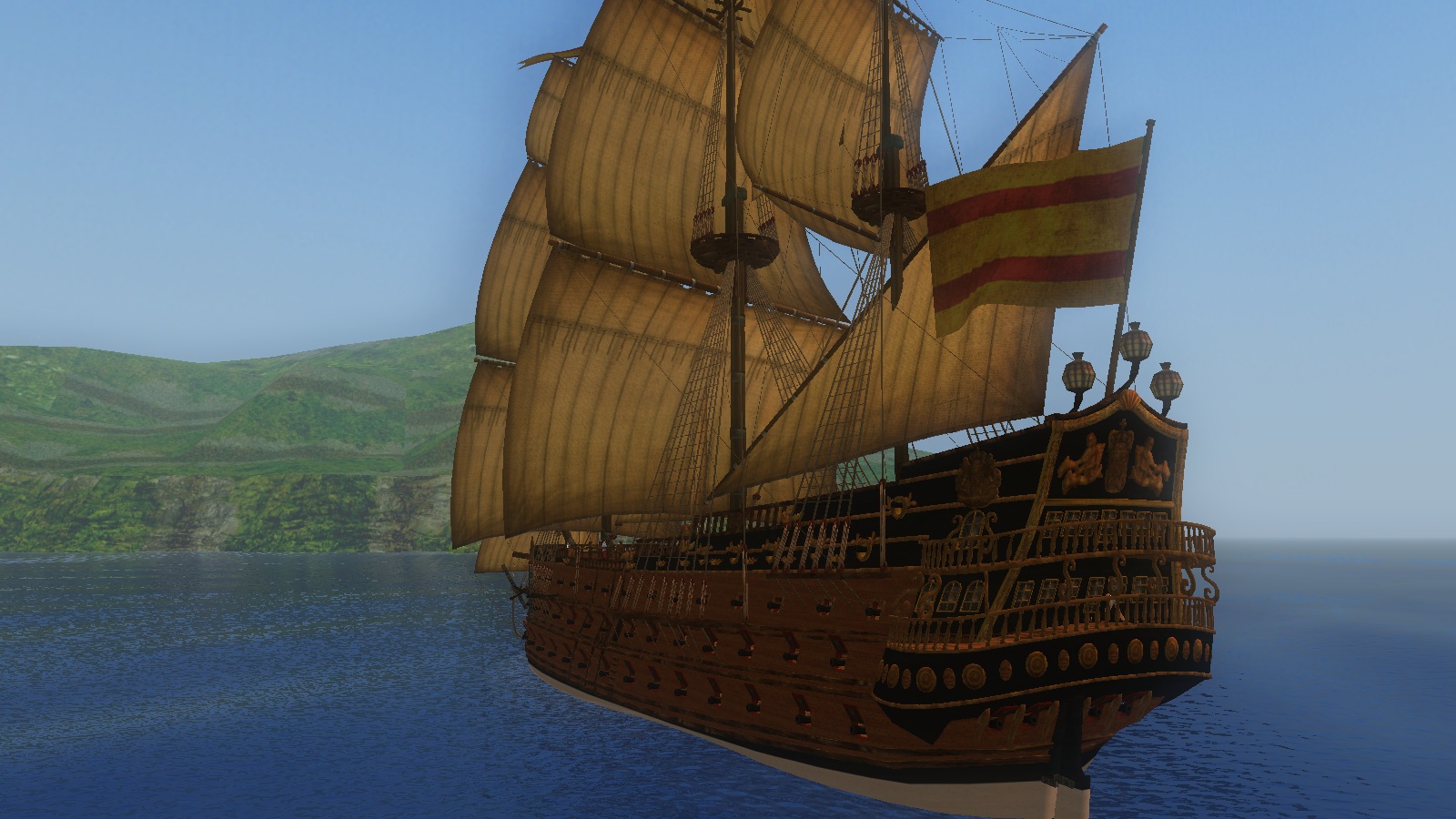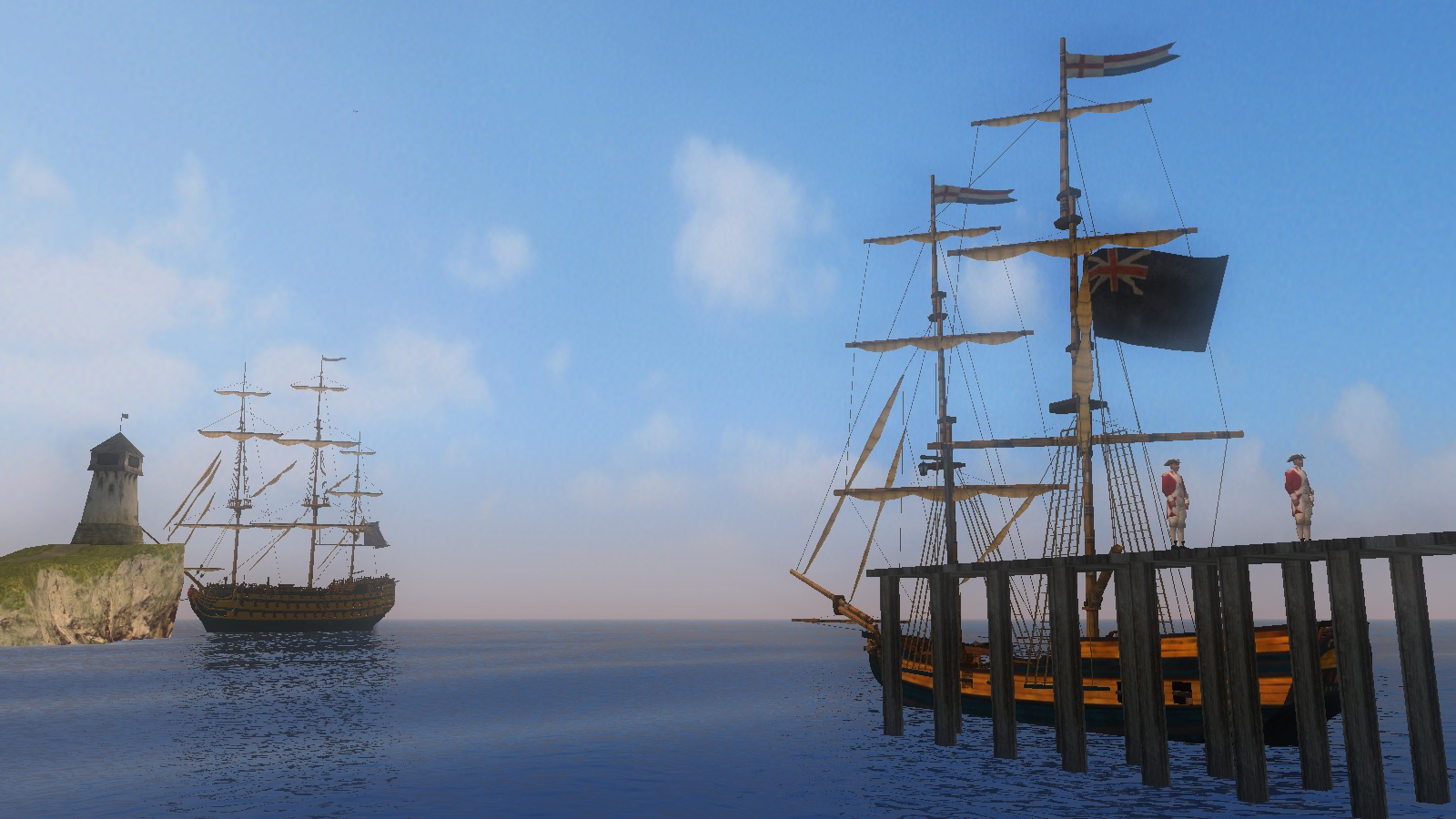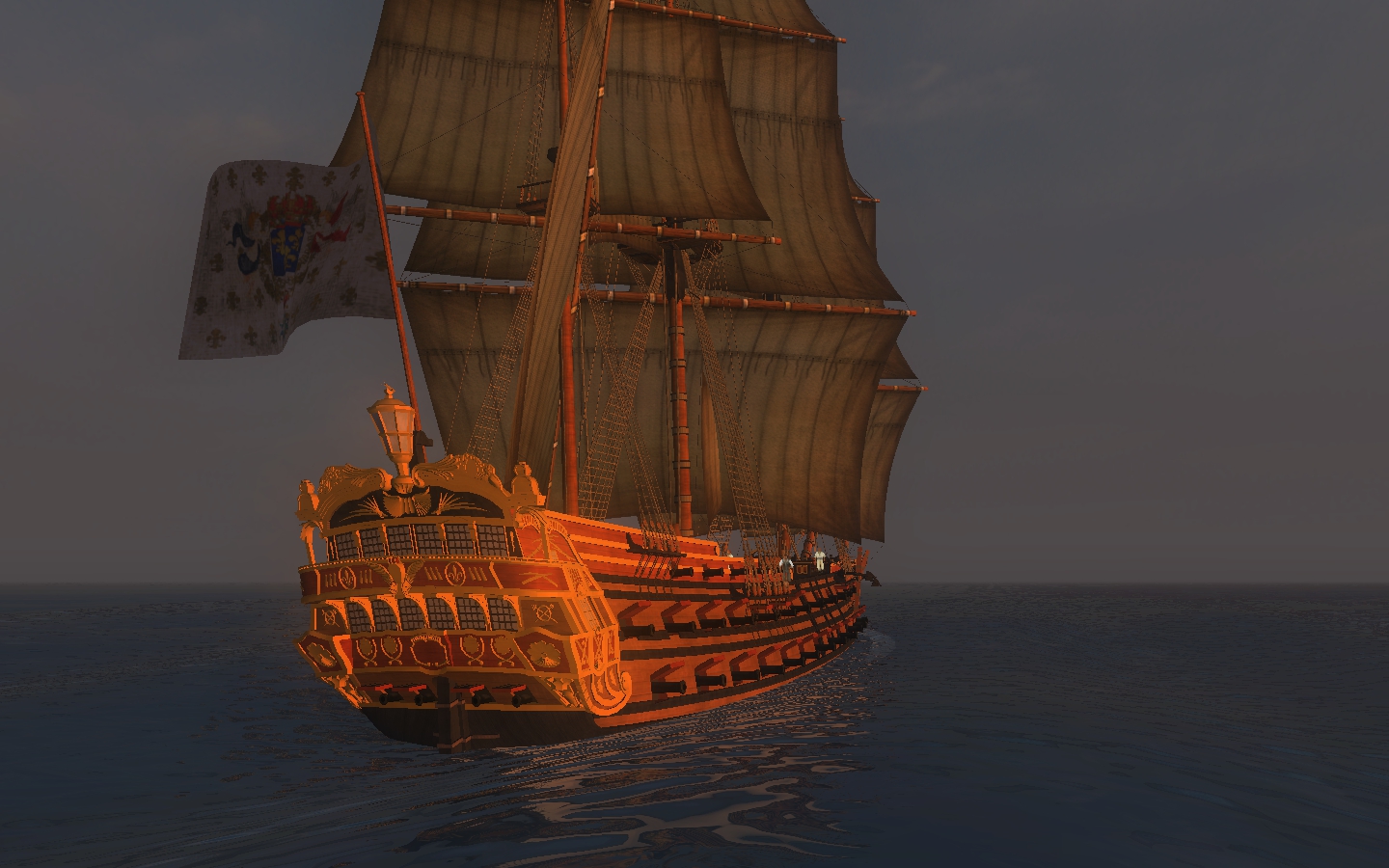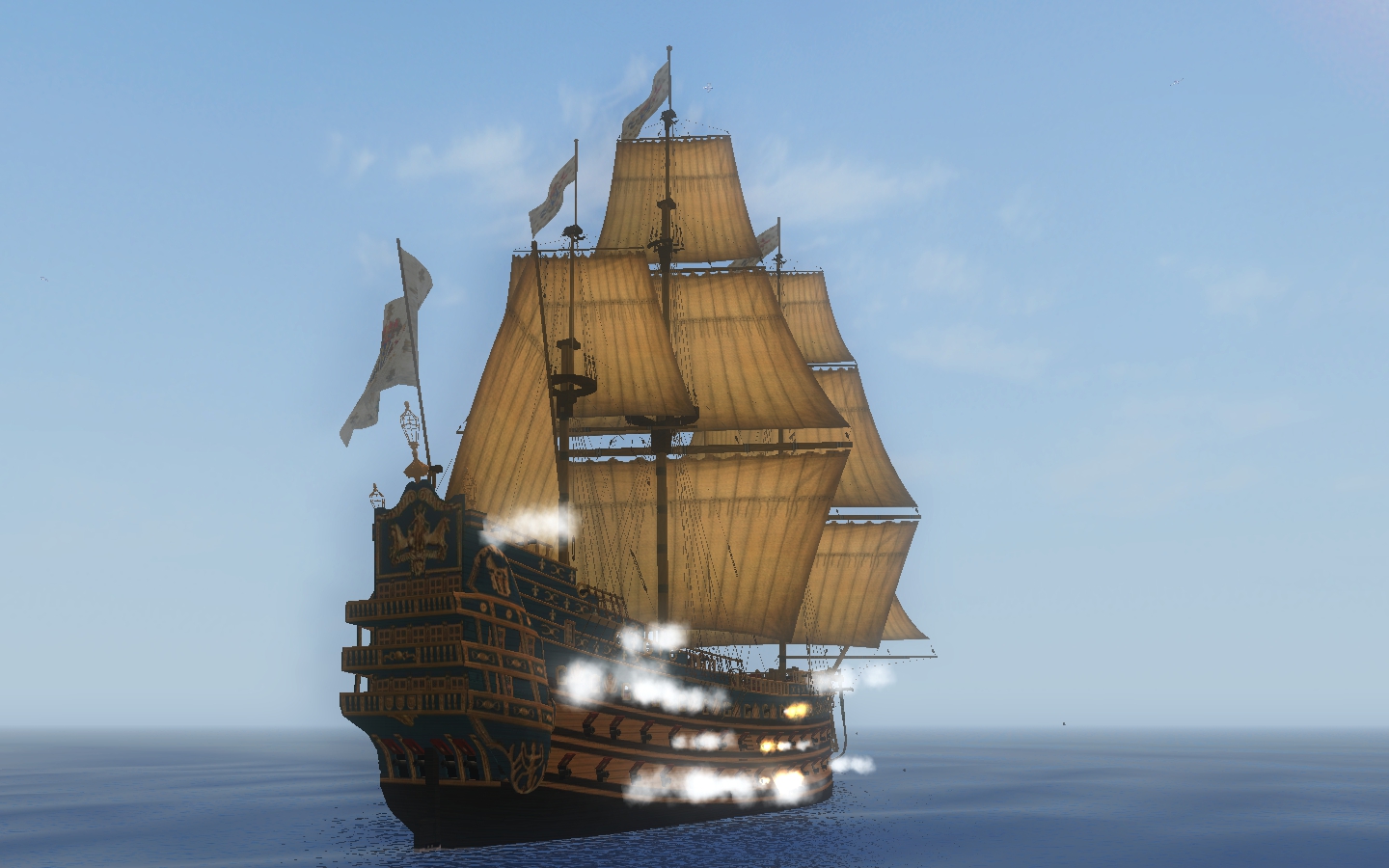 However, a lot more can be found
on our ModDB Profile's Images Page
.
Gameplay has been much improved in sea battles, because non-player ships are now more aware of the wind direction and will tack properly. So that means they will no longer get caught out in Realistic Game Mode as before, making the battles more interesting than ever before.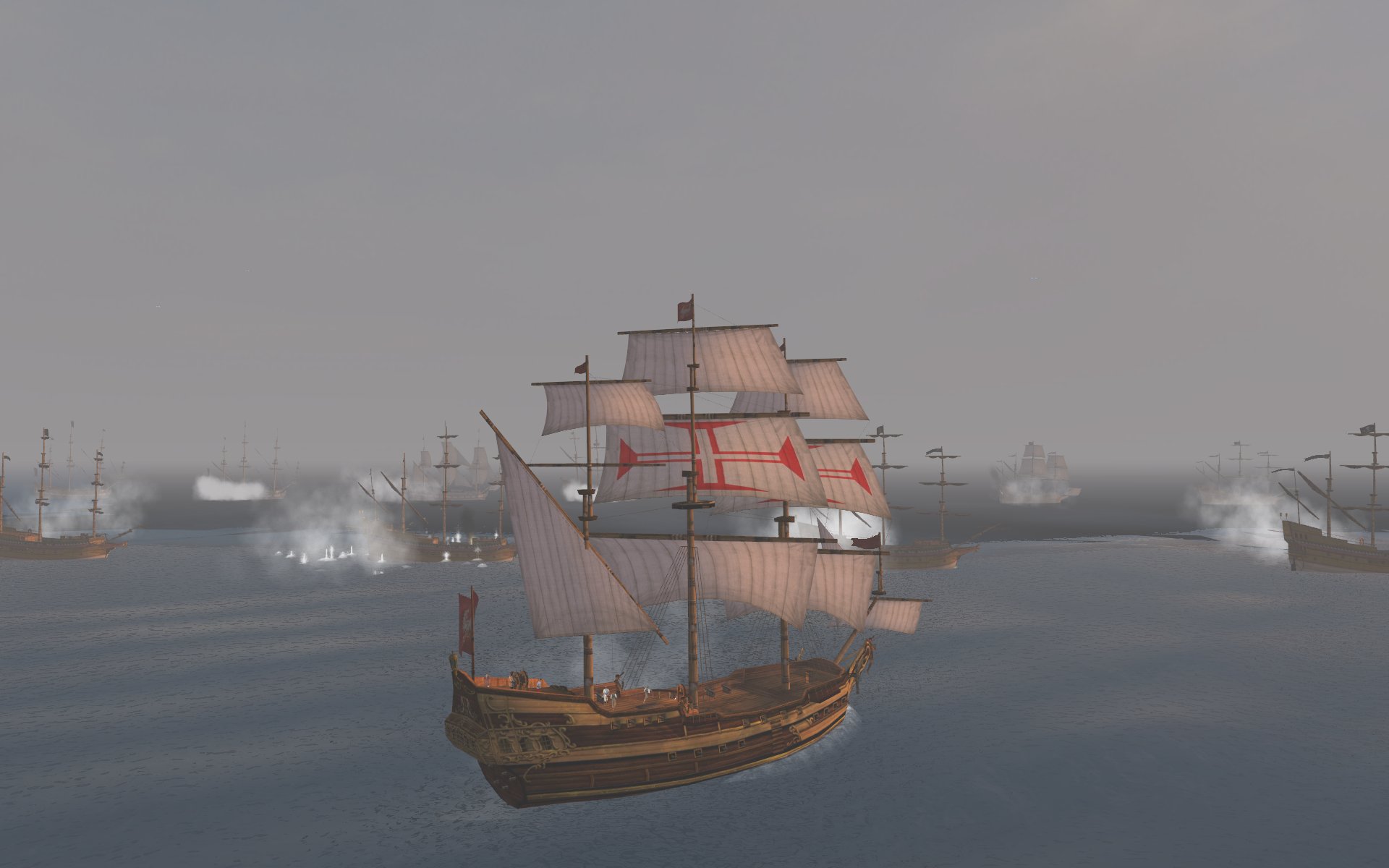 Another massive improvement concerns some interface work that we've been wanting to do for a long time and have finally been able to do. All schematic ship icons in the game have been replaced with actual screenshots. This means that you can finally see properly what ship you are buying in the shipyard interface. Additionally, the Ship Repaint interface is helped hugely by this. And as icing on the cake, there is now proper descriptions for the ships in there, describing the colour scheme and providing historical background information. See here for a sample: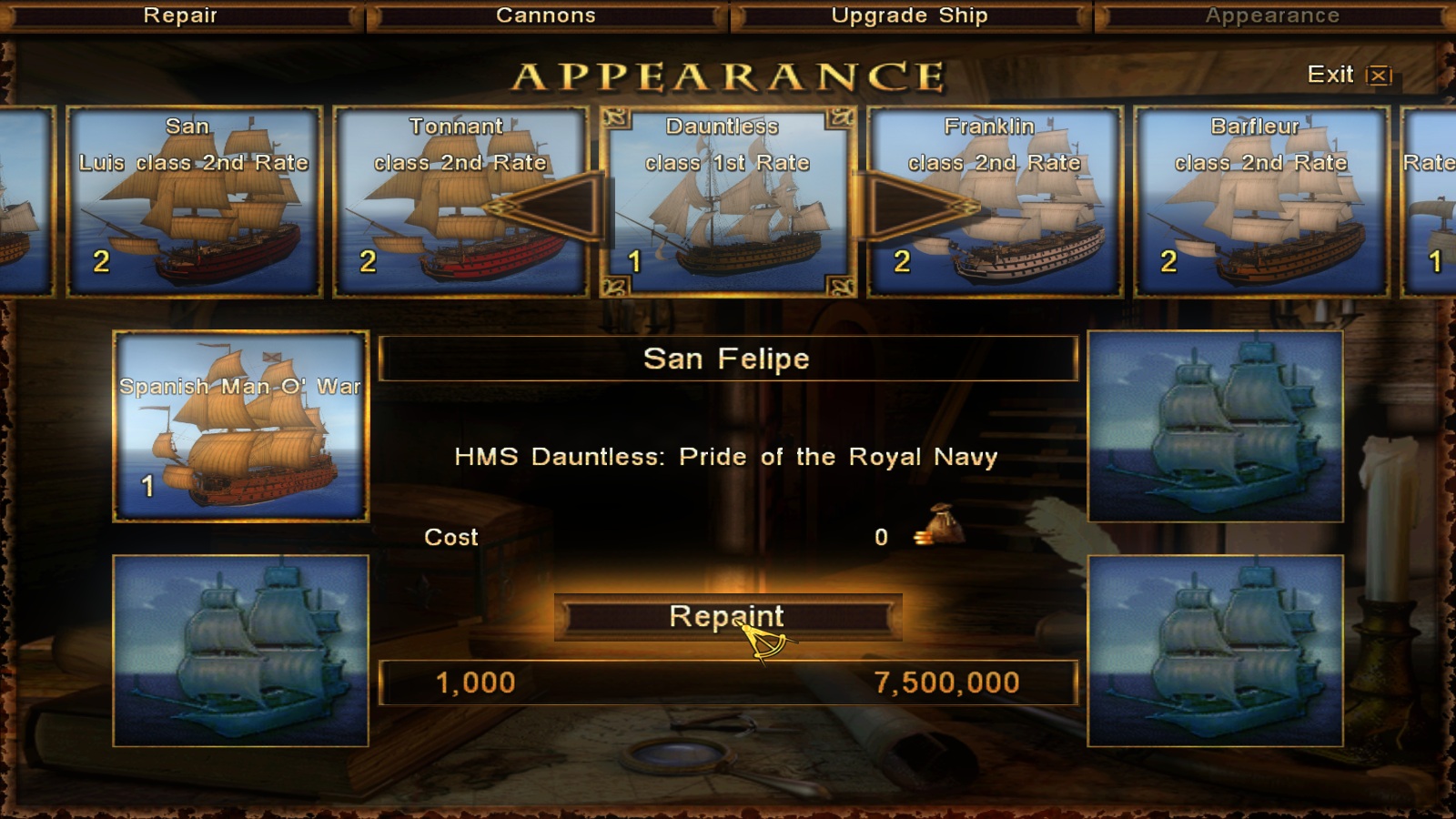 And for those who like our storylines, new parts have been added to the Bartolomeu o Portugues and Assassin storylines involving a completely new El Morro fortress location and Aztec treasure to be stolen from the Spanish!
So what are you waiting for? Head over to the Downloads Section and get your dose of piratey, nautical and historical fun today!