Friends, fans, travelers through the classic gameworld and other warriors of Hexen, - it is time to bring all of you up to speed with everything that is happening with the HexenMageTower mods. It's been a while since i posted this type of update, even though i've been supplying other material, like screens and videos, - but now, there finally is enough to say for a full-fledged news post.
And so without any further ado, first things first:
There seems to be a new Hexen mod idea that i have been talked into, aided by my disappointment in the recently appearing so-called "classic" FPS games. Thus, as the old saying goes - if you want something done right, you've got to do it yourself. And so, one of my friends hinted at an idea that i've been toying with a long while ago: an upgrade for Deathkings of the Dark Citadel. Legend 8.33 style.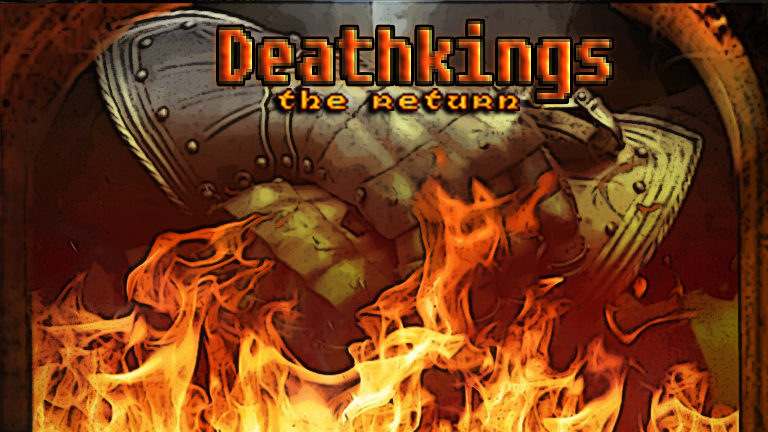 Generally, even though i've praised Deathkings for certain level design features - and even recreated a good number of its sections in Legend 8.33 - but as a game, i always ended up dismissing Deathkings, and always for the same two reasons: one, its annoying trait of respawning entire armies of the already slain creatures; and two - awful lackluster styling and even worse mess of the all-around detail / decor design.
But, as my friend told me, - Legend's gameplay mechanics are way different than Hexen, and dealing with the "respawned armies" might turn into a fun challenge, - if played by Legend rules. And as for detail / decor and overall design - what could go wrong, - if i take the mantle and stand at the stylistic helm of it...So, It definitely picked my attention and curiosity, and thus an idea for a new Hexen (or rather Legend 8.33) mod was born: Deathkings: The Return. So right now i am intensely working on a 6-map demo, which i WILL complete in the nearest 2-3 months. As for the mod itself, and the ultimate verdict as whether to complete the remaining 14 Deathkings maps - will be reached after i thouroughly and extensively test the demo gameplay for it's fun-factor by myself. If i like the results - then we'll have a further expansion of the Hexen / Legend universe - with new challenges, levels, custom story and artworks, - and a few surprises along the way. Also, a good chance that it won't even require
Deathkings WAD itself, but function just as an add-on for Legend 8.33. I am sharing some screenshots from the development progress. The mod has not been announced yet, - but it will be, very soon.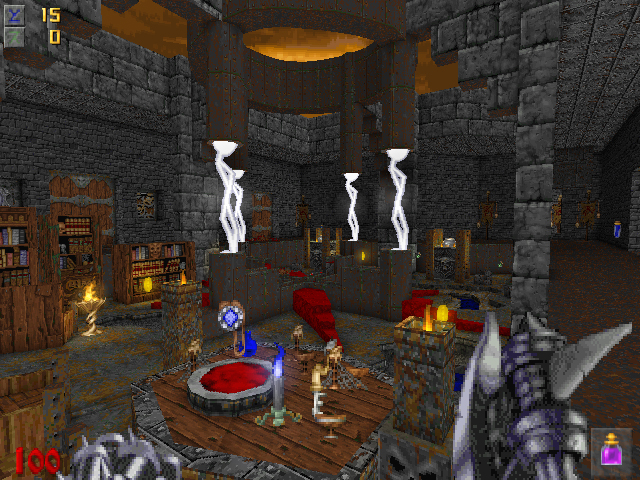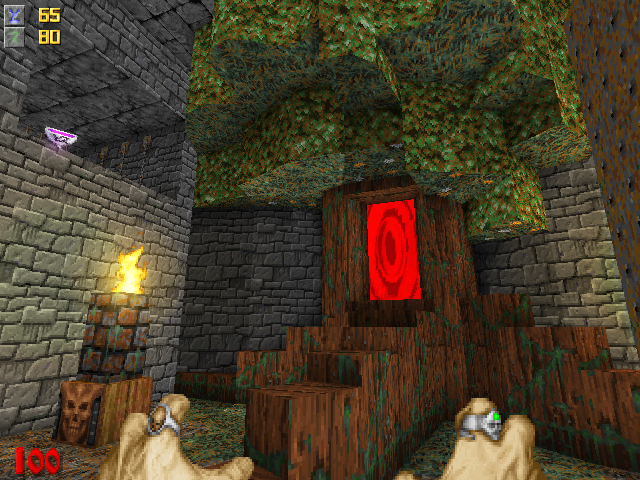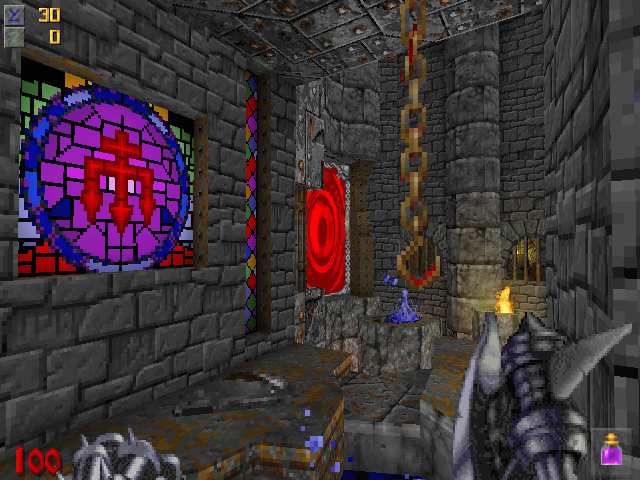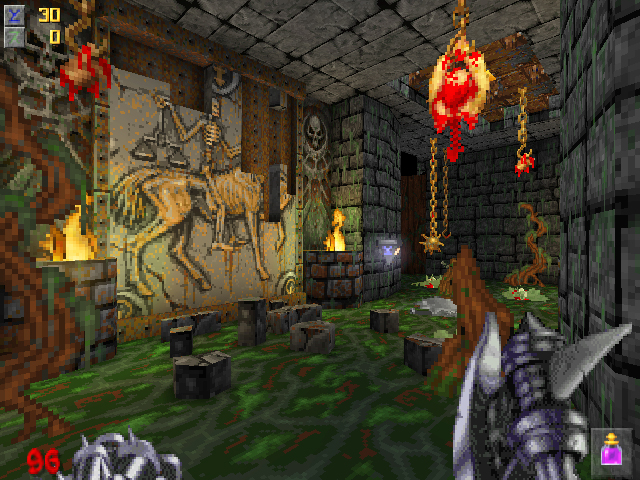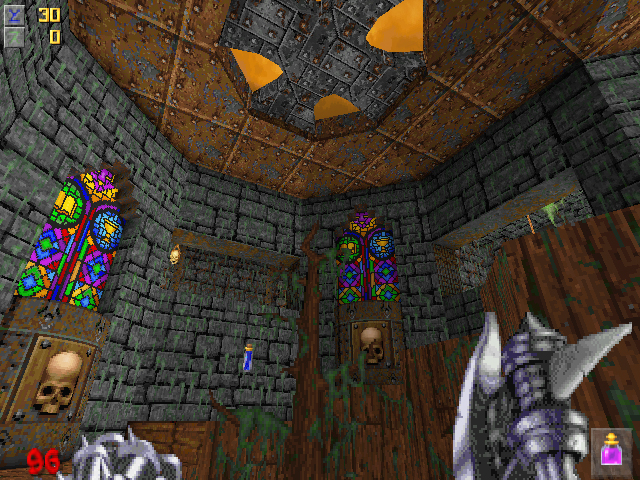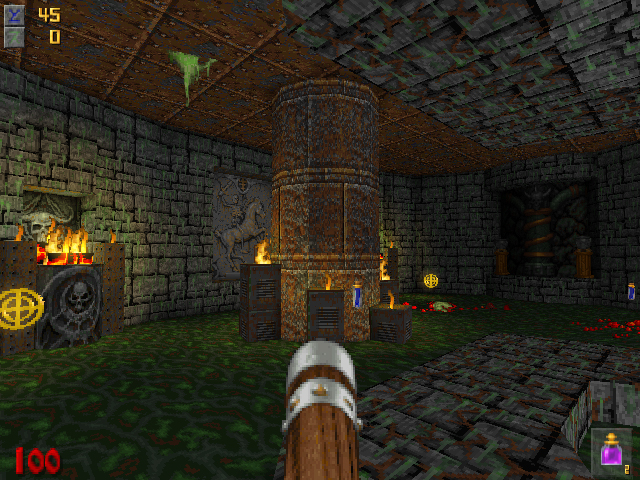 And, as for the status updates regarding other projects:
- Marine Mod 2.1 - was ready to be released, but needed further test runs due to a strange script glitch in the Dungeons level. Testing is under way, though it is being addressed slower, - in favor of sharing time with the development of other mods / projects.
- Legend 8.33 - i am completing a series of full walkthrough videos for several selected levels, - to further showcase the mod and to provide gameplay insights. Currently 2 levels are remaining, after which - i will be posting all the videos here, on Moddb, with a corresponding article.
- Wrath of Magic: Farewell Edition - progress paused 2 levels short of entering the testing stage. Once i get rid of the Marine Mod 2.1 tests and Legend 8.33 walkthrough videos - we'll be back on track.
Deathkings: The Return mod - will not affect progress speed.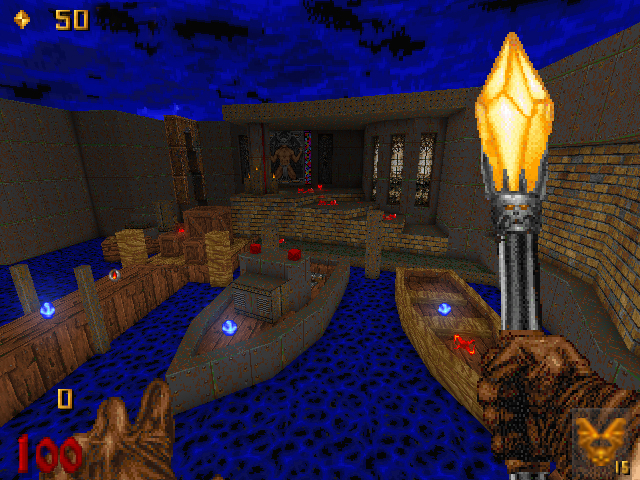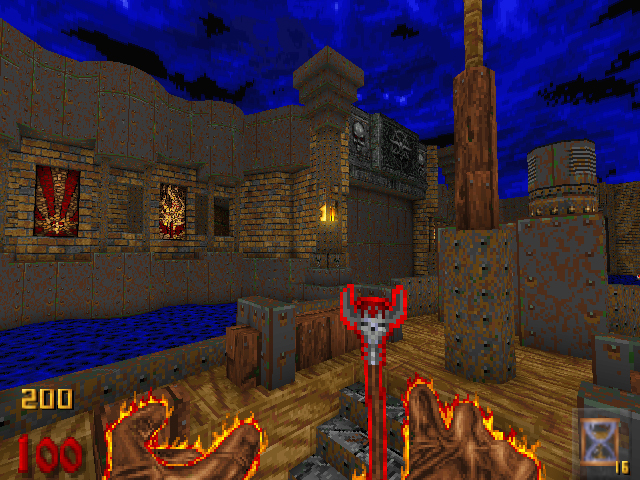 - Mercenary: Dark Power - might get an update for harder balance and various small aesthetic fixes in the levels. But that is for much later.
- And as for things "much later" - those who keep up with the HMT website, know that i have finally started to upload Hexen-2 expert guide pages; so these will also be added and updated, step by step.

Stay tuned, more is coming... and it looks like my retirement is not quite yet there :-)
Although, the projects that have reached their final stage, - like Legend 8.33 and the Cleric mod, - have definitely crossed the finish line for good.