Well this was a busy week. We have extended our efforts despite some step-backs on the way.
Non the less today we have exciting things to talk about. The first being the brand new health system. If you played the alpha you'd know that up until now we had been using a simple bar to indicate the player's health, well, not anymore. We've updated that UI element to be hearts just like the one's you'd see on Zelda for example. You can see it in the image bellow.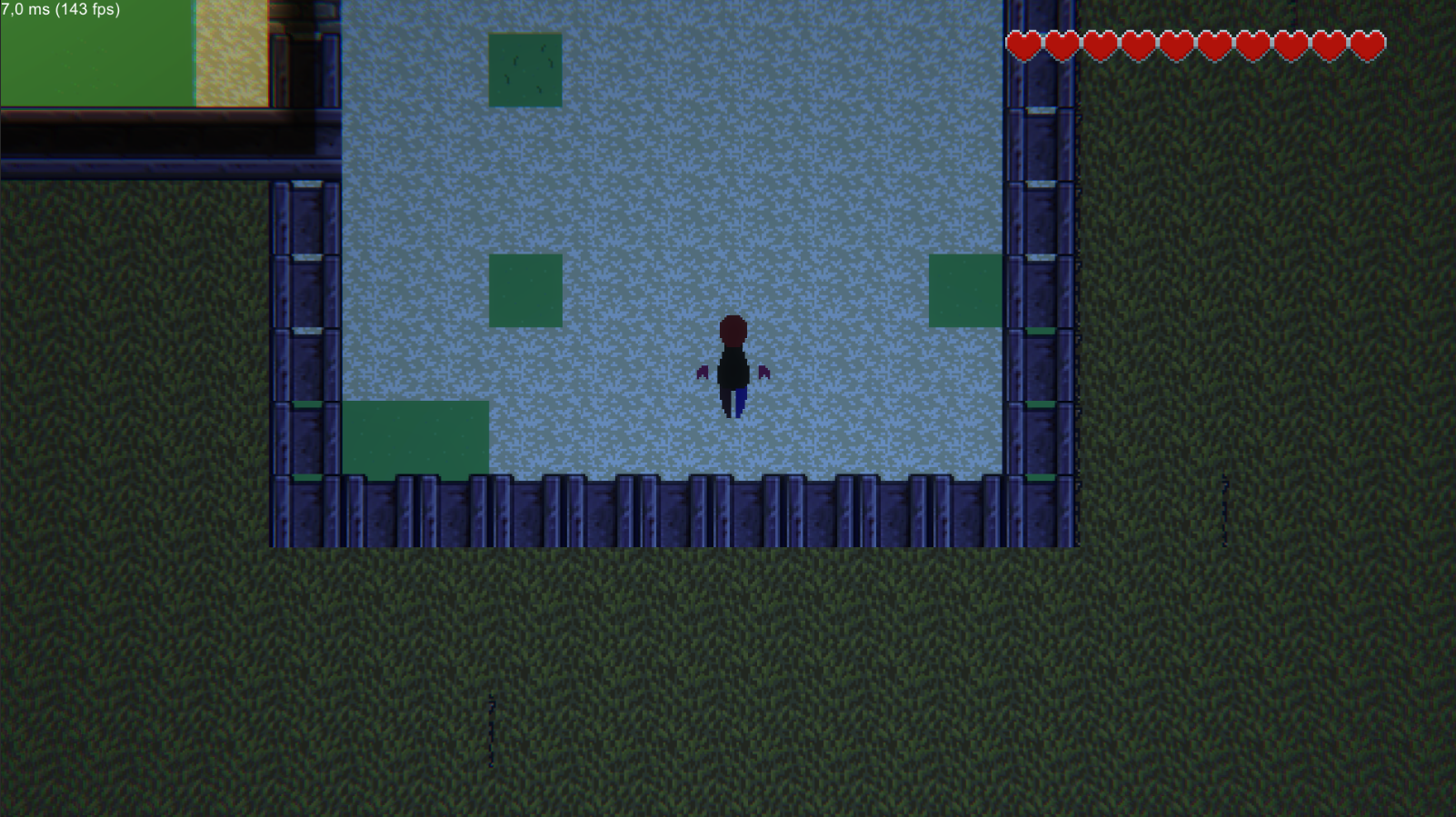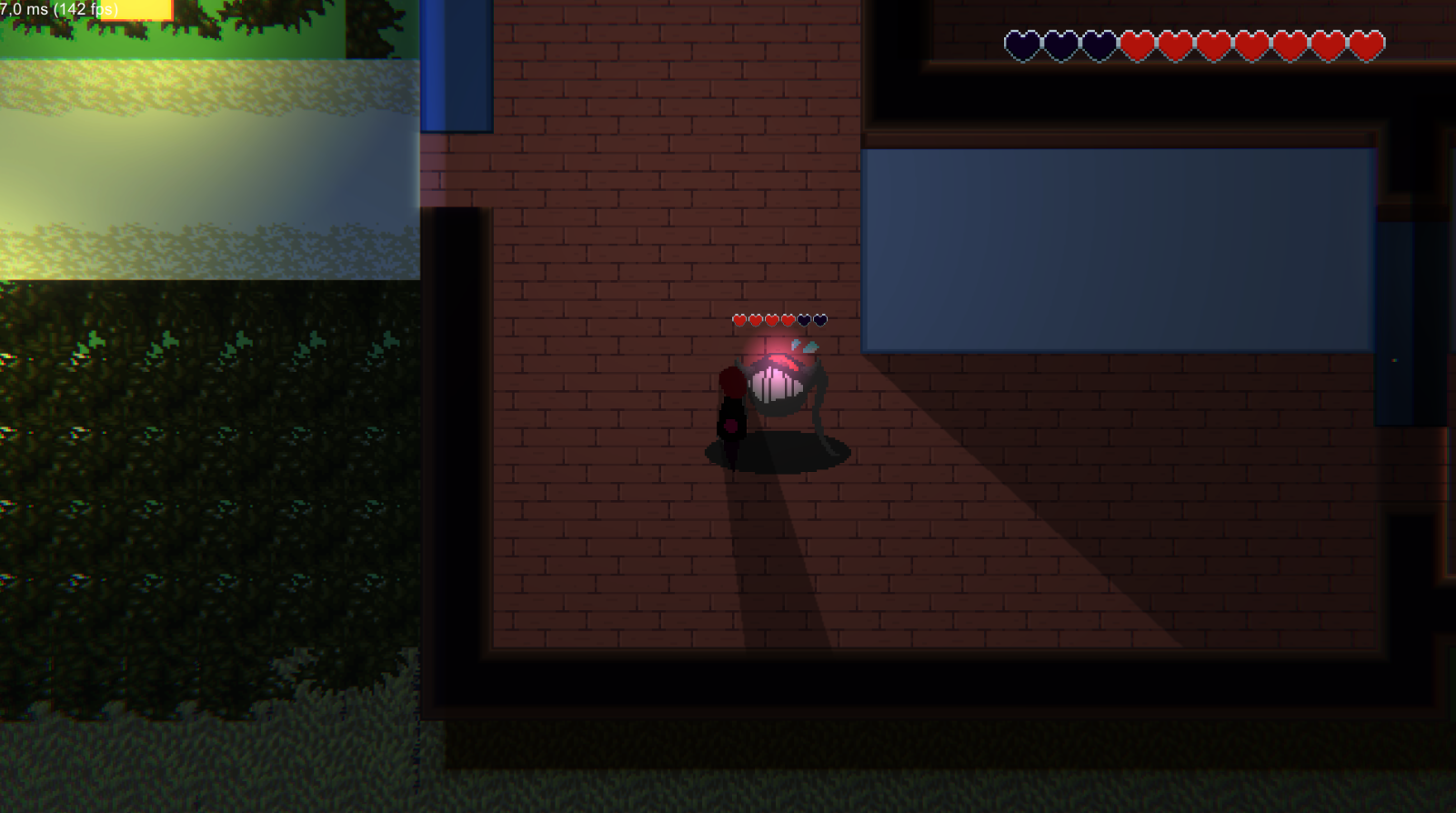 As you can see its much more appealing to look at than the old bar. An health bar on top of enemies was also added in order to give better feedback to the players (this is due to some complains in the alpha testing phase). The system is ready to create as many hearts as needed and to organize them in the best way possible, allowing rows of hearts if needed and occasional upgrades to health along the way.

Well enough talking about hearts. Lets talk expansion, we previously had a very very small level and while that still might be true, we are working on expanding it to make something greater. We are in the process of redesigning the old level design and making something more lively in the process. A sneak peak to the expansion so far: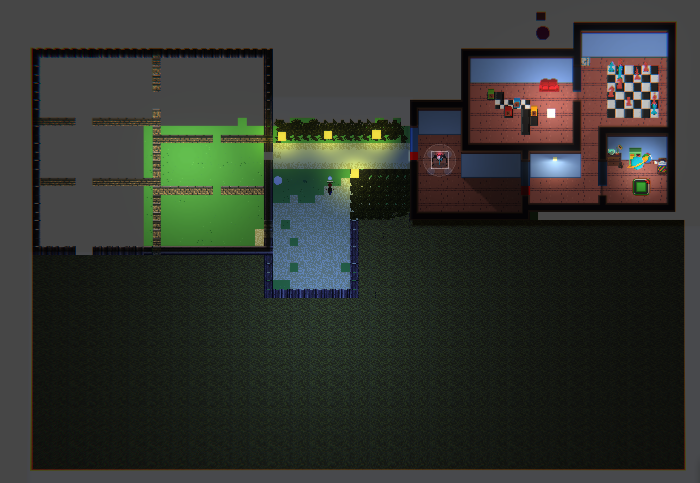 Note that certain tiles showed do not belong to us, they are mere place holders for testing layout.
Lastly we have one cute thing to show you guys. We made a frog. That's it, enjoy the frog i guess.
( You can see him move in our twitter page that you totally should follow by the way )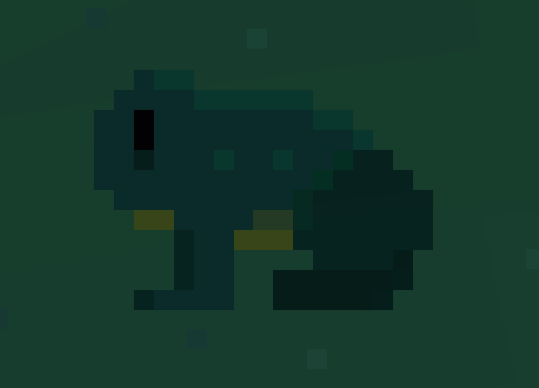 Until next week!