So for the past week or so i have been working on getting a few character and item graphic animations made, cause the game at the moment seriously lacks any kind of screenshot / video worthy material.
Player idling: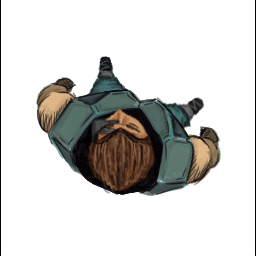 Some Character Forward running animation: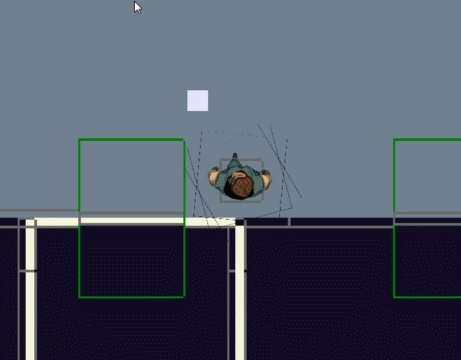 Arm + Hand Shotgun Pump Animation: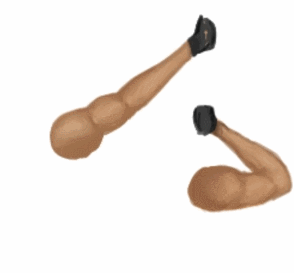 Iv just been developing the core gameplay mechanics without regard to assets at this point, i have been constantly developing visual concept art trying to rough out the physical feel for the environment and characters, but when working on the game i realized certain mechanics are a bit hard to develop without real visual cues so this is what pushed me to start creating a few assets. Its mainly just character specific animations at the moment.
Asset Workplace: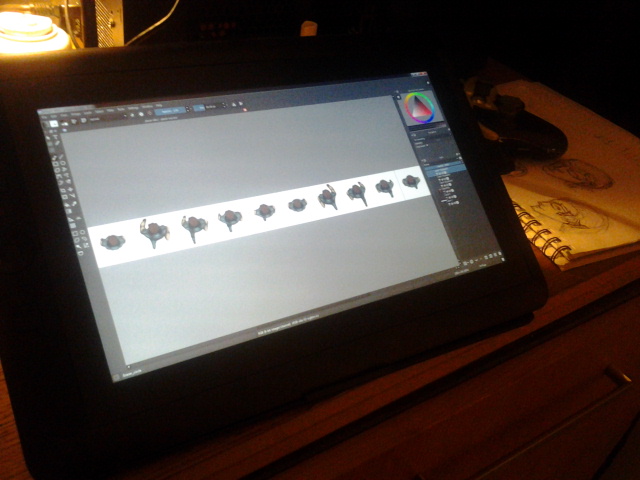 Everything is hand drawn using a Wacom Cintiq 13HD in Krita. I measure out each frame width + height and duplicate the asset to build an animation map. I then use an external tool to preview the asset in its animated form. This process does take quite a bit of time, but it is going to be fully worth it in the end when the game is brimming with high quality hand drawn assets.
Some Environmental Assets, plus a handgun: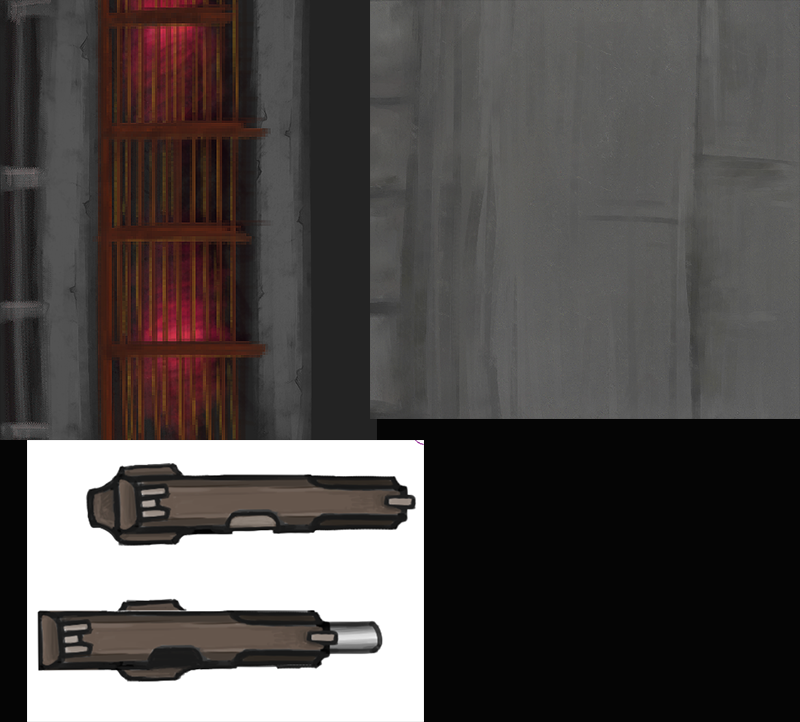 Chamber 22 is set out to be a blood pumping vibrant experience with alot of audible and visual signatures. The game is going to be "loud" when participating in shootouts, where you swiftly run and roll between cover, bullets will be shredding up the environment all around creating a spectacular visual experience. If you like blood pumping 70s / 80s darkwave / synthwave, you should enjoy Chamber 22.
Thanks for reading, definitely be sure to check out the devlog HERE, and before you go here is even more visual candy (concept art!):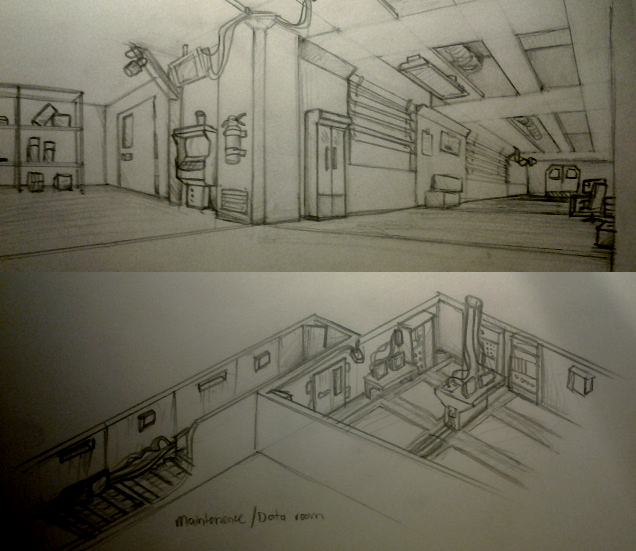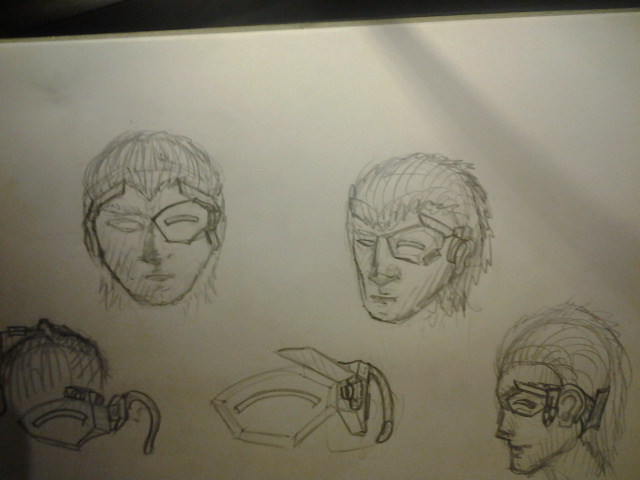 Thanks Everyone.