Greetings!
A lot of stuff has changed since last entry, which was posted alongside greenlight three months ago. Mages'n'Peasants was greenlit about two weeks after then, which means I can rest assured that MnP will get on steam upon release.
There is a new "island system", a new fighting system, some new buildings and a new type of units, so let's get right into it!
Island System
Previously game map was continous, which meant everything was one huge island, and it was possible that two settlements would be very far from one another, resulting in a long march for your units to reach your opponent. This was a big pain, and so the map was split into islands.

An island with a settlement in the middle
Every settlement has an island of it's own. To move between islands, you need to use a portal, which can be built like any other structure (the cost being some gold and wood).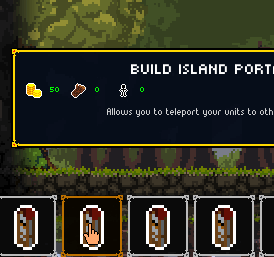 A portal between islands
Once a portal has been built, you can decide which island will it target. There's also a recall option in each portal, that lets you get your units back from islands other than your own.
Fighting System
Previously, units would line up to fight an enemy. This felt lethargic, so the stacking was removed, and a knockback upon hit added, which resulted in a much more dynamic feel.
Some weak units facing their doom
The knockback currently depends on how much the attacking units is stronger than the one receiving the blow. That's why the knights are unphased by angry slaves' attacks.
New Buildings
A smithy which allows to research better weaponry (essentially boosting your melee units' attack and defense points)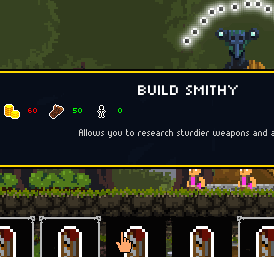 Some Gates to defend your settlement. You control each gate manually, and can place up to 3 units on each one.
Houses have been reworked and are now upgradeable.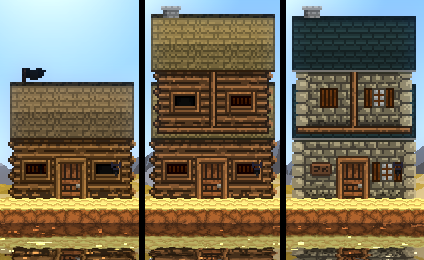 New Units
Each faction now comes with two new units, which can be recruited in a monster's den. Each monster takes up more "people points" (that can be gained by building houses) than a normal unit such as a mage or a warrior, which makes it harder to have a lot of them.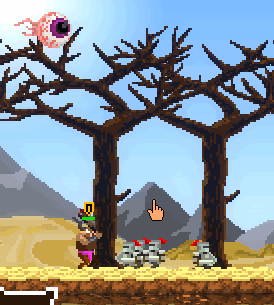 "Ancients" monsters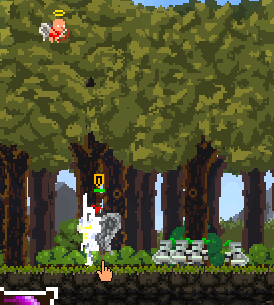 "Priests" monsters
That is it for this update. There will soon be a gameplay video, so remember to tune in and follow me on Twitter!
Cheers,
Maciej