We have finally started building the official campaign for Himeko Sutori and we are almost done with the first chapter.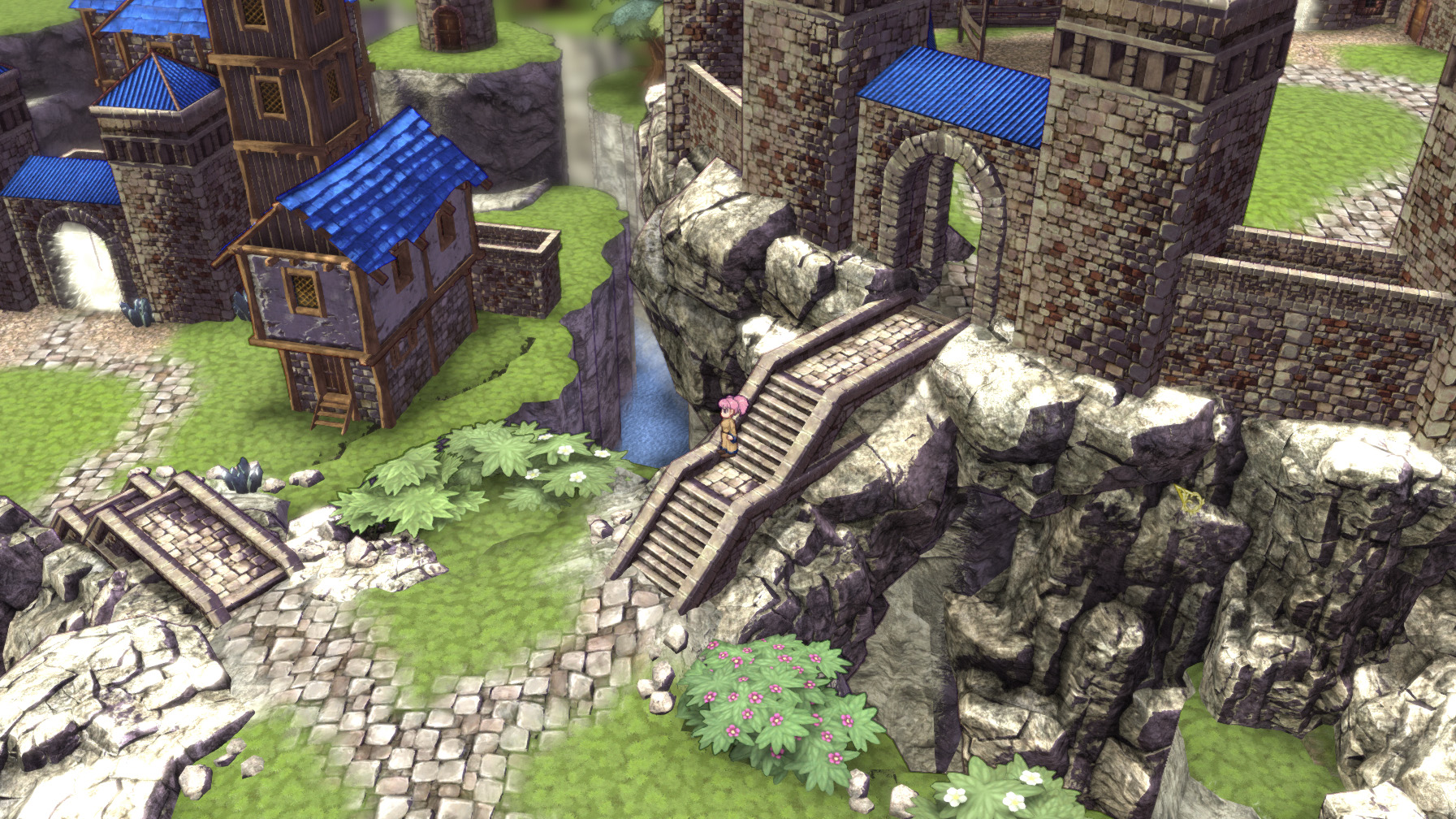 In the image above, our young heroine explores Sunrise Falls, the town where the story begins. Below, she heads into the tavern.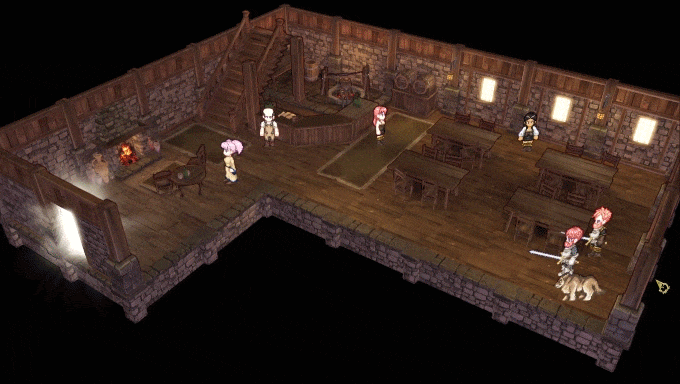 You will be seeing many beautiful and detailed places like this in Himeko Sutori.
In the image below you get a quick look at the combat.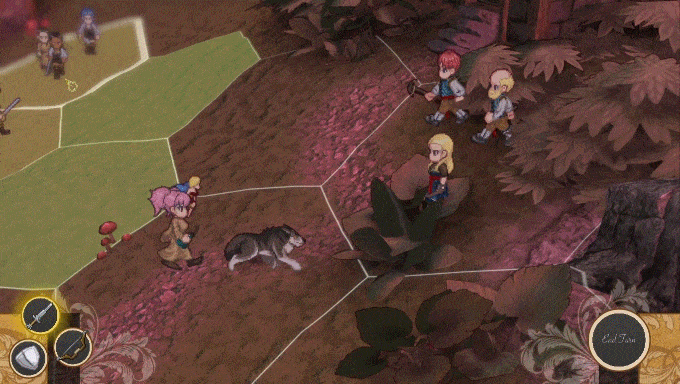 These gunners backed up into the cliff, and with nowhere else to go our melee units were able to finish them off. It didn't work out too well for them in this case, but the ranged-unit movement is part of the game's improved AI.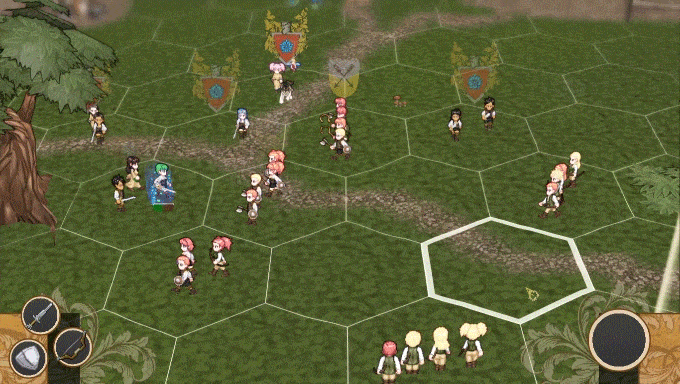 As you can see in the gif above, the group of hunters--also ranged units--started next to a player lance. The computer found the hex farthest from the player, but still within firing range. The computer moved there, and then attacked.
With new and improved AI, the computer opponent will kite you with archers and gang up on your wounded units. In fact, we decided that the computer was getting too cutthroat and we intentionally gave it a couple of suboptimal strategies that we think make the game more fun.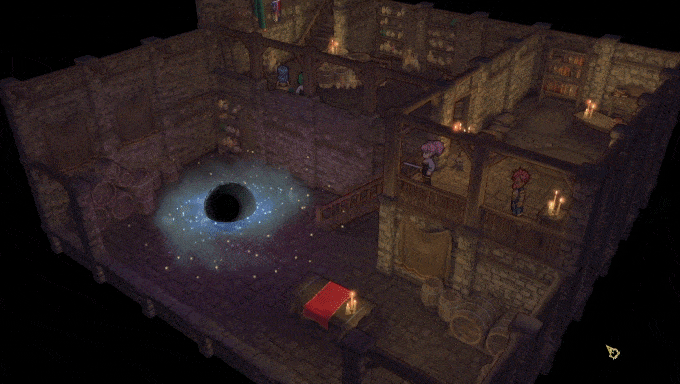 When you return from battle, a new cutscene is made available. The plot exposition here only scratches the surface when the heroes must respond to a crisis that changes everything.
We have just a little more to add to the first chapter. We need to add one more area, another story battle, and maybe a couple more random-encounter maps for variety. And then the heroes head off on their adventure and into chapter 2.