We're back, and the biggest news is that we've completed our lead character, John Solomon:
We haven't posted any news updates in a while, but that doesn't mean we haven't been busy. Anyone who's been following us has seen a bunch of new works in progress. First, a couple of rough soundtrack pieces, by me:
Secondly, some gameplay screencaps from Jaanus's test level:
Screenshots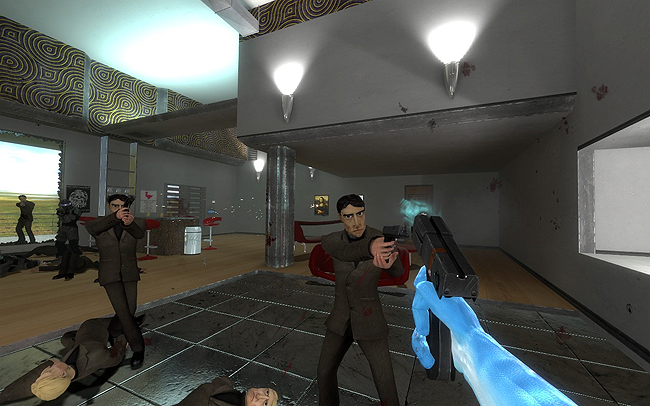 The first head for the mafia goons, made by Uberslug and me, is ingame. The Dr. Breen suits will eventually be reskinned into a few different and more tacky suits.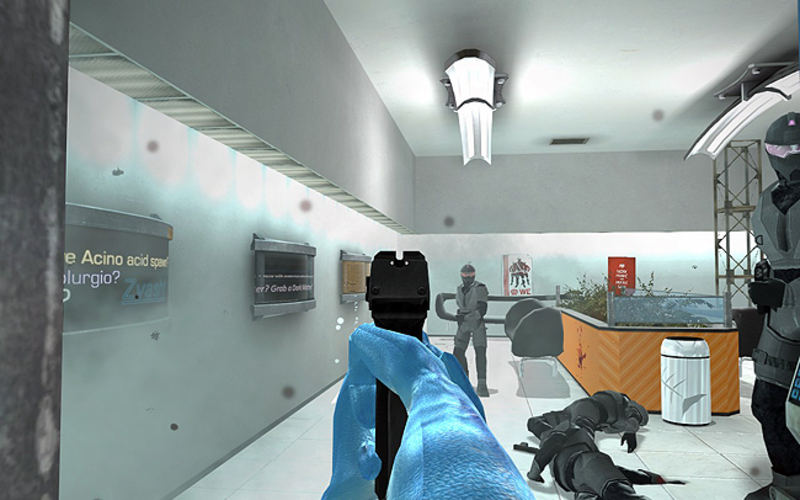 Ironsighting on the Space Glock, a mafia sidearm concepted by csp and modeled by Jaanus.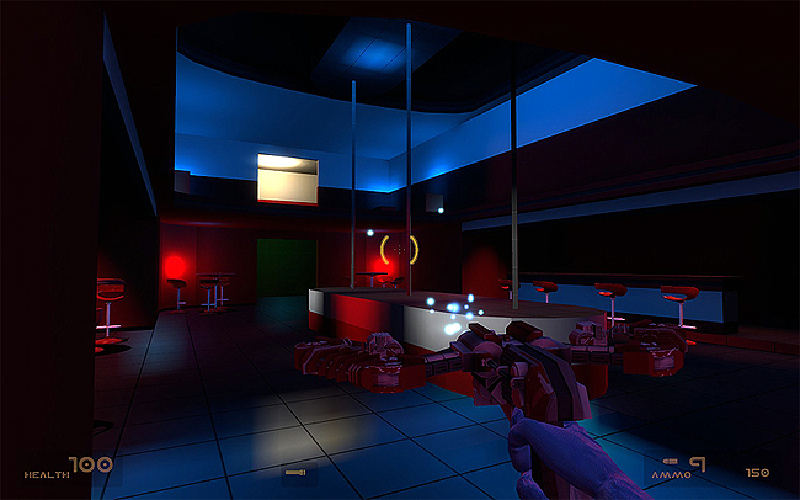 A preliminary version of the Bada Bang club, which is being reworked by our new mapper Mr. Chop. Also pictured: Jaanus's "Scorpion" lazor gun.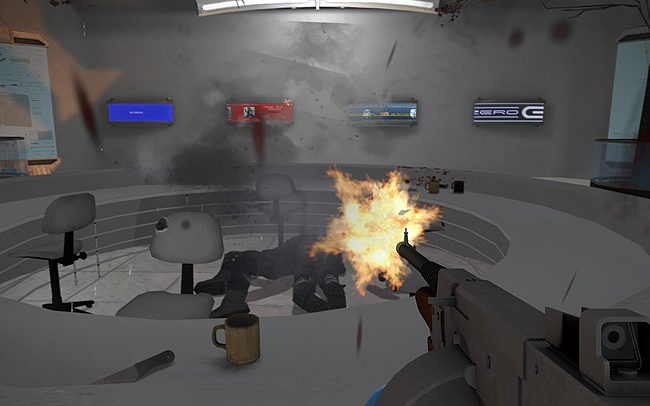 Another mafia weapon, the M1B Johnson submachine gun. Concepted by csp499 and modelled by PLing. The skin is unfinished.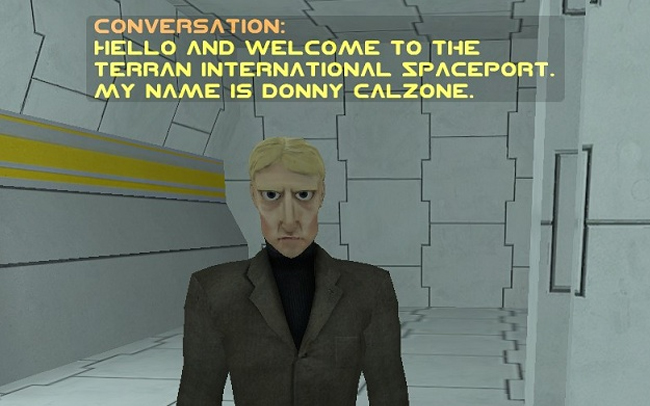 Finally, project leader Grismath presents the beginnings of an RPG-style conversation system. The final font should be marginally less tacky.
Video
Our weapons & tech concept artist csp499 recorded himself playing the test level. Please note that there are a number of visual and gameplay glitches, as well as a bunch of Half-Life 2 icons and weapon models left over. These will be eventually fixed or replaced. Also, csp says some swear words, so you might want to turn it down if you're watching this at work or your mom is a Republican.
Misc. Assets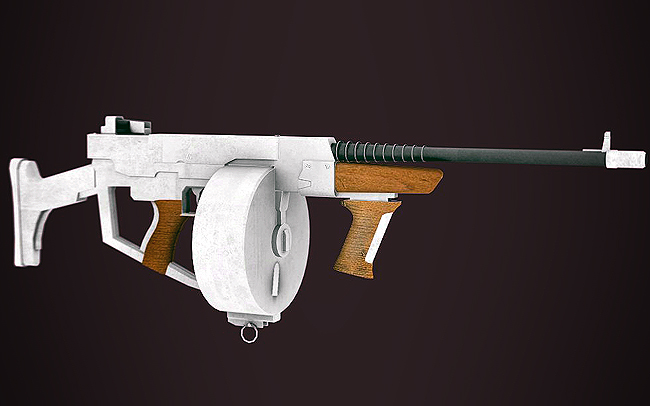 Glamour shot of the M1B Johnson. Still mostly untextured.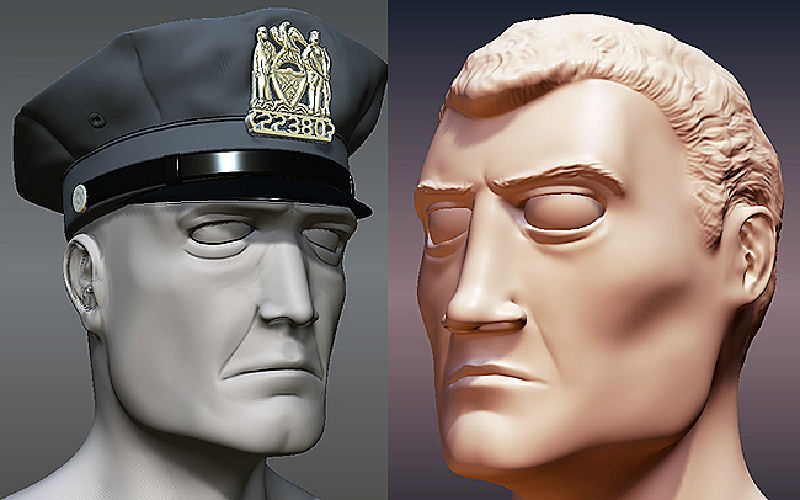 Two hipoly head sculpts by Uberslug: NNYPD officer and another mafia goon.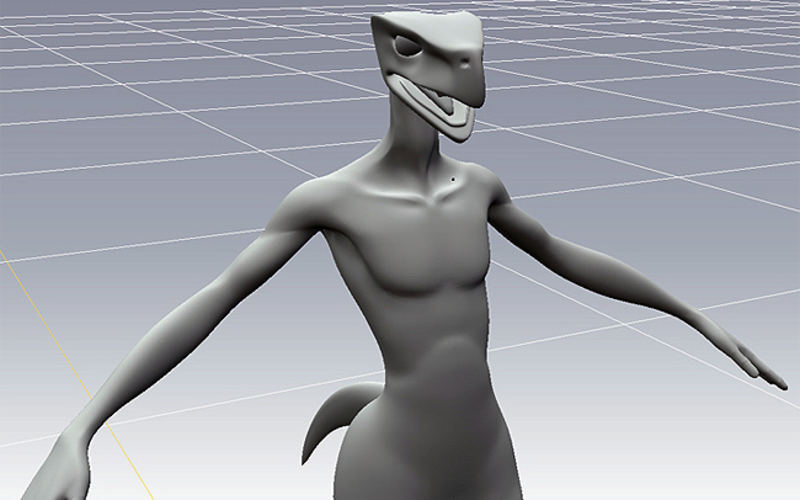 Fairly preliminary sculpt of one of John Solomon's alien crewmates.
And that's all for now. Make sure to watch us or follow us or whatever the heck you do here. We post new media all the time.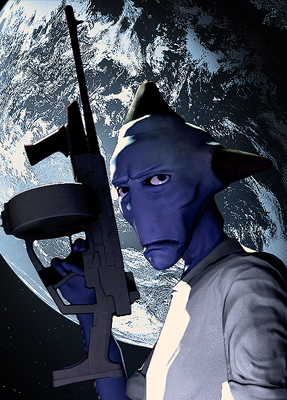 Hollerate.