So we've been working on the visual effects for the last few days. The bulk of the work has been on the FLIR explosions and post-explosion effects.
The most important change has been the smoldering effect. Now, when a round impacts the ground, it will leave a long-lasting heat signature (ground smoldering). Big explosions will also cause the ground to start smoking for a while.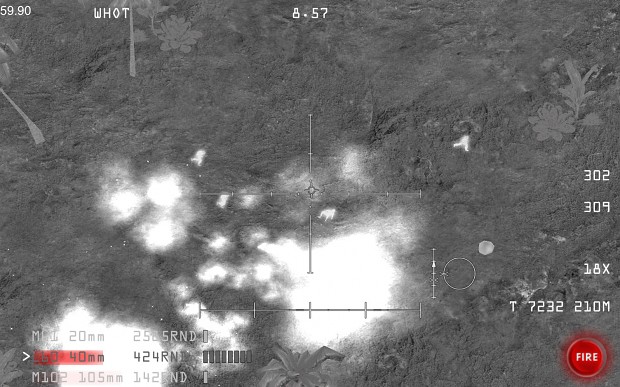 Secondly, we modified the explosions themselves to look a lot more glowy. We added a shockwave effect to the big 105mm explosions, and modified the camera script so the overexposure caused by the brightness of it acts just like a real FLIR would.
Lastly, we increased the glow and brightness of characters.
Overall, I'm really satisfied with the results. Seeing the soldiers sprint past glowing, smoking ground caused by the explosions going off around them feels quite atmospheric.
Comparing all this to real-life FLIR combat footage, I feel we are as close as we'll get to the real thing within the limitations of our target hardware. Transparency (i.e. smoke, glowing stuff) is extremely taxing on most mobile device GPUs.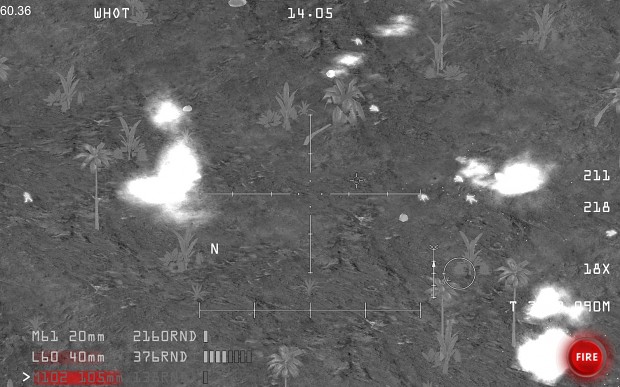 Proper video coming in a few days. In the meantime, check this short video that demonstrates the end result.