Hello! We would to update you about Red Goddess development. We're tuning and polishing Red Goddess to make it more fun. This means that we're paying attention to detail, getting everything perfect, there are still a few more finishing touches required before launch. However, we regret to inform you that Red Goddess will be delayed, Red Goddess for PlayStation 4 in late June 2015, while Windows, Mac and Linux PC and the console versions for the Xbox One will arrive in December 2015. The Wii U and Vita consoles will arrive on 1Q 2016.
We've released a new video to show you this new features:
We've improved the following features:
FIRE BALL POWER: We've implemented this new power in Divine character, from the very beginning of the game, to do it more dynamic it consist in to shoot a small fireball to destroy obstacles and stun the enemies. Once stunned, Divine will be able to possess them to move and explode their bodies like a bomb, doing a magical explosion with area damage. The player spends mana to use this power. It means: -->spend two blocks of mana-->Players recharge mana: in magic fountains or executing combo moves fighting with enemies as fear or rage persona.
INGAME SHOP: We've implemented the store. The player can collect the coins to ugrade life and mana bar. It's not essential to the game but upgrade the power is highly recommended!
MAP: We've finished the map and also now there is a fog and hidden unexplored sectors.
MEMORY CRYSTALS: Player have to explore the world and find the Memory Crystals to open the Doors, but you will need to earn new powers to access all the zones (like metroid style).
DIALOGUES, LIFE BAR AND OTHERS FEATURES:
+We have added voice-overs for the narrator character,
+We do more dynamic navigation, because we've introduce the option of to jump out ALL the dialogues and Narrators voice doesn't force the player to walk slowly.
+When the player loses all his lifebar, the player return to the most recent checkpoint.
+And finally, we have introduce new features in the beggining of the game, improving the platform gameplay.
And now we're improving AI (Artificial intelligence) as well, so in the video is wip yet, we'll update you soon! The object of Red Goddess is to experience a series of adventures in an imaginary world, through a young goddess whose skills and powers grow as time goes on and she recover the memories. We would like the players to become immersed in a story and we're working on.
The team wants to deliver the best possible game at release, rather than a game they're not 100% happy with, and will use the extra time to add voice-overs for the narrator character, as well as a number of bug fixes to make for a well-polished experience. Yanim Studio takes this matter seriously and will continue to update everyone as soon as we can.
We would like to apologize for the delay and inconvenience that this has caused.New screenshots as compensation for the game being delayed: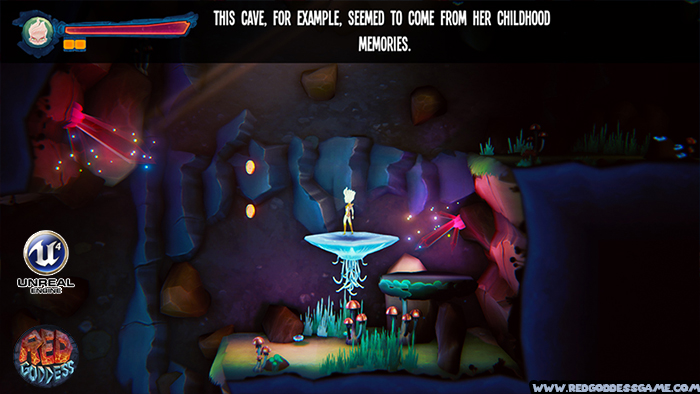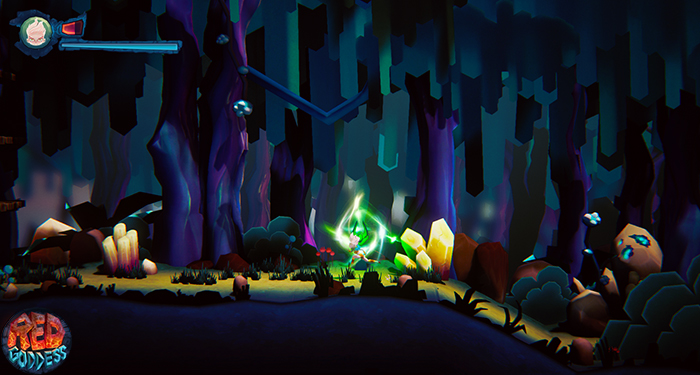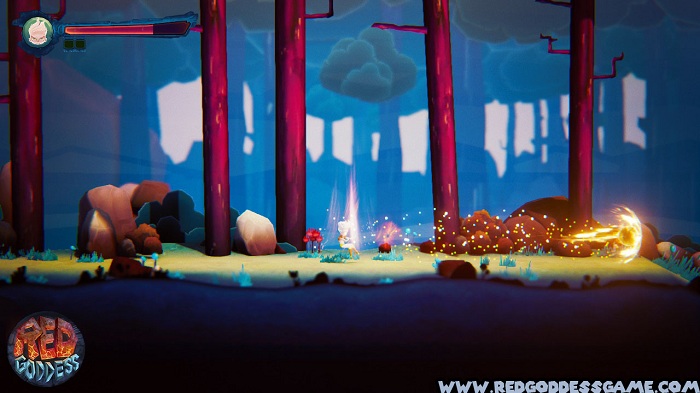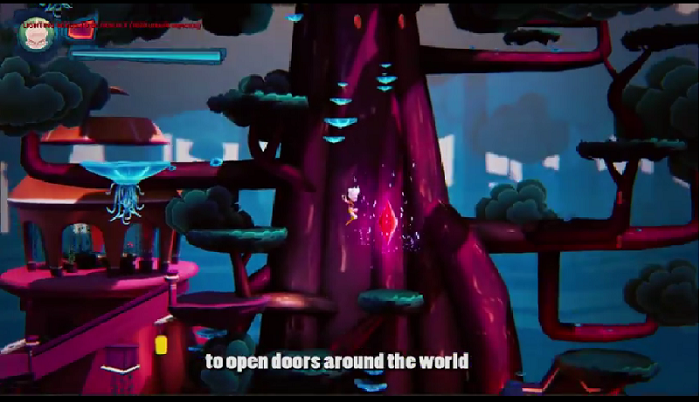 We want to share with you an amazing news: we've received Unreal dev grant. It's awesome, we're overjoyed. We're so grateful to work with this powerful engine and with this great Epic games team! Thanks so much!
Please stay tuned, we'll update you soon
Thanks for your support!