Two weeks ago, [when I announced racing will be in the next update], I also promised the second new minigame I'm working would be revealed later. That time is now. To play the new minigame, all you have to do is this:
That's right, you'll be able to craft a rod, so you can fish. You can then start fishing by simply finding a lake and hit e (or space in the next build!). A fishing minigame could be relatively simple (just clicking and watching how identical fish appear in your inventory), but I decided to go for something a little more sophisticated: when the float goes down, you'll have to click at exactly the right time, and then click several times again to pull in the line. If pull in the line too slowly, the fish will get away, if you pull in the line too fast, the line will break.
What the right pulling speed is, however, differs per fish species. On each server, there will be five randomly generated species of fish, all with their own characteristics. You can recognize which species you have by the way the float goes down. So for that little pink one you'll have to react and pull in fast, without having a risk of losing it, but for that big green rare one you really have to take your time. In other words, we'll have minigame that combines knowledge of the server's species, reflexes and a little bit of luck. I'm really looking forward to fishing contests as well, but my guess is that won't make into the next update.
Randomly generated species of fish of course also means I'll need a fish generator, which I'm currently working on. I espect the early version of the generator will be able to generate (only) 117 kinds of species, not counting color varations, but this number will grow exponentially the coming months. This is a screenshot of what the generator currently produces (there is more going on behind the screen you can't see):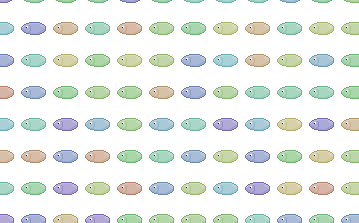 As for the fishes themselves: at the moment they don't have a use yet, but that'll change when I add the functionality to tame Alots. I'm thinking about making Alots stubborn and grumpy when you meet them, so you'll really have to convince them to become your pet. Finding out their favourite species of fish will be really helpful for that :).
If you want more development, see [twitter] or [facebook].