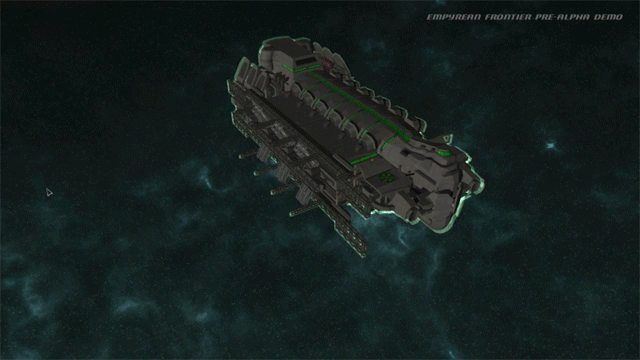 One of the big features I've been working on is adding a 2nd playable faction to the game. I think it's important that the new faction should be significantly different from the existing one and to that end, the main difference between the two factions will be the way they build bases, although there will be significant unit variety as well. Instead of building sprawling space stations like the Empire, the Interstellar Union uses massive spaceships called command ships as their mobile bases. Other buildings are built as modules that connect to one or more of the 12 available building nodes on each command ship.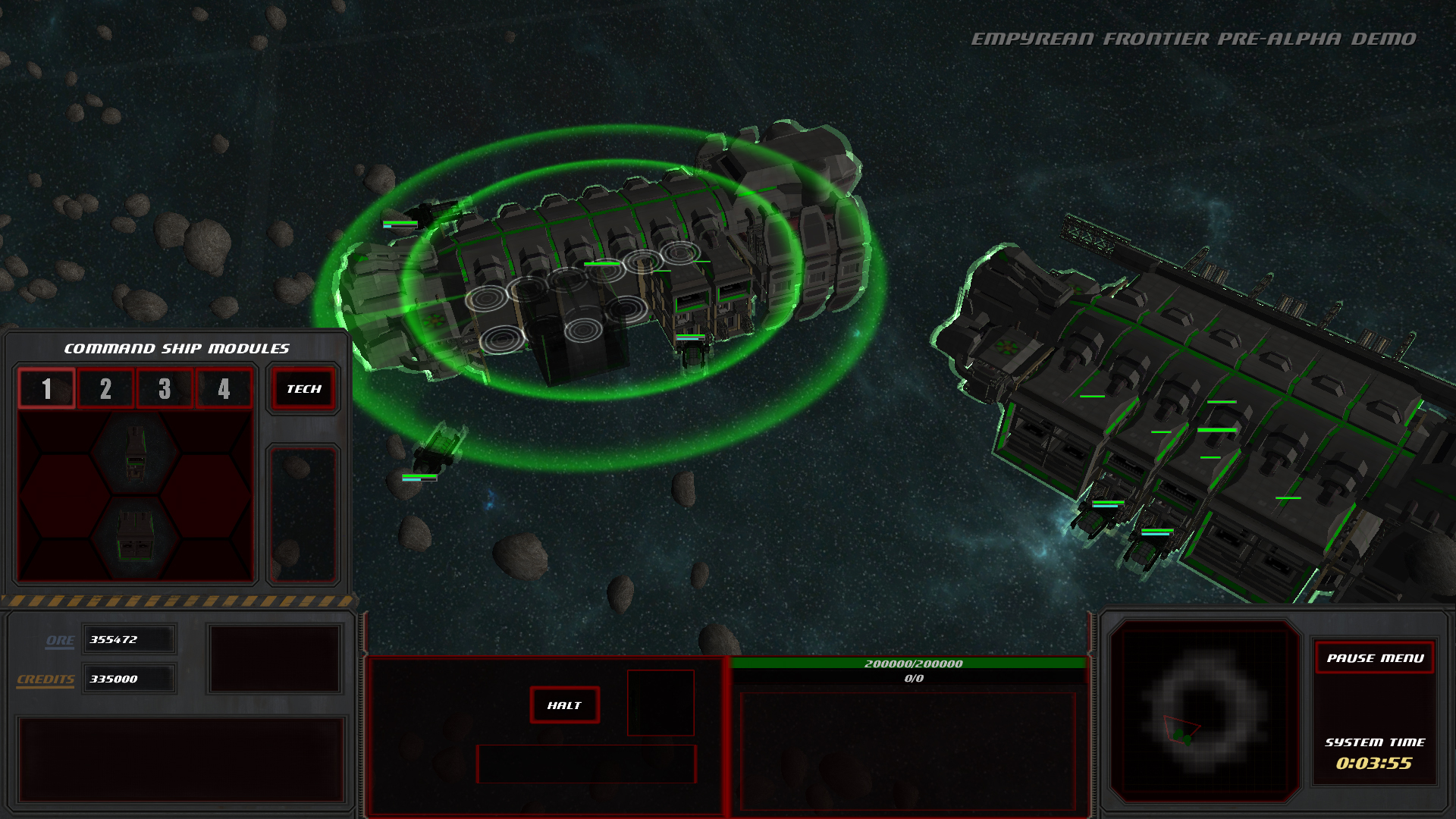 Unlike space station modules, these ship modules do not have any outward connecting points, so once all 12 building nodes are occupied, the Union player must construct a new command ship in order to continue building. This is accomplished by using the capital shipyard module, a tier 2 module that take up an entire side (6 nodes) of the command ship. This module is able to construct additional command ships, and eventually will be able to build smaller combat-orientated cruisers as well. While the capital shipyard is unlocked at tech level 2, same as the Empire's Mobile Command Ship, the current plan is that during skirmish play the Union player will start with a Command Ship which already includes a single capital shipyard, making it possible to expand before upgrading to tier 2.
Like the Command Center, the new Command Ship also gains a visual upgrade with each tech level, so that a player can visually determine what tech they or their enemies have unlocked.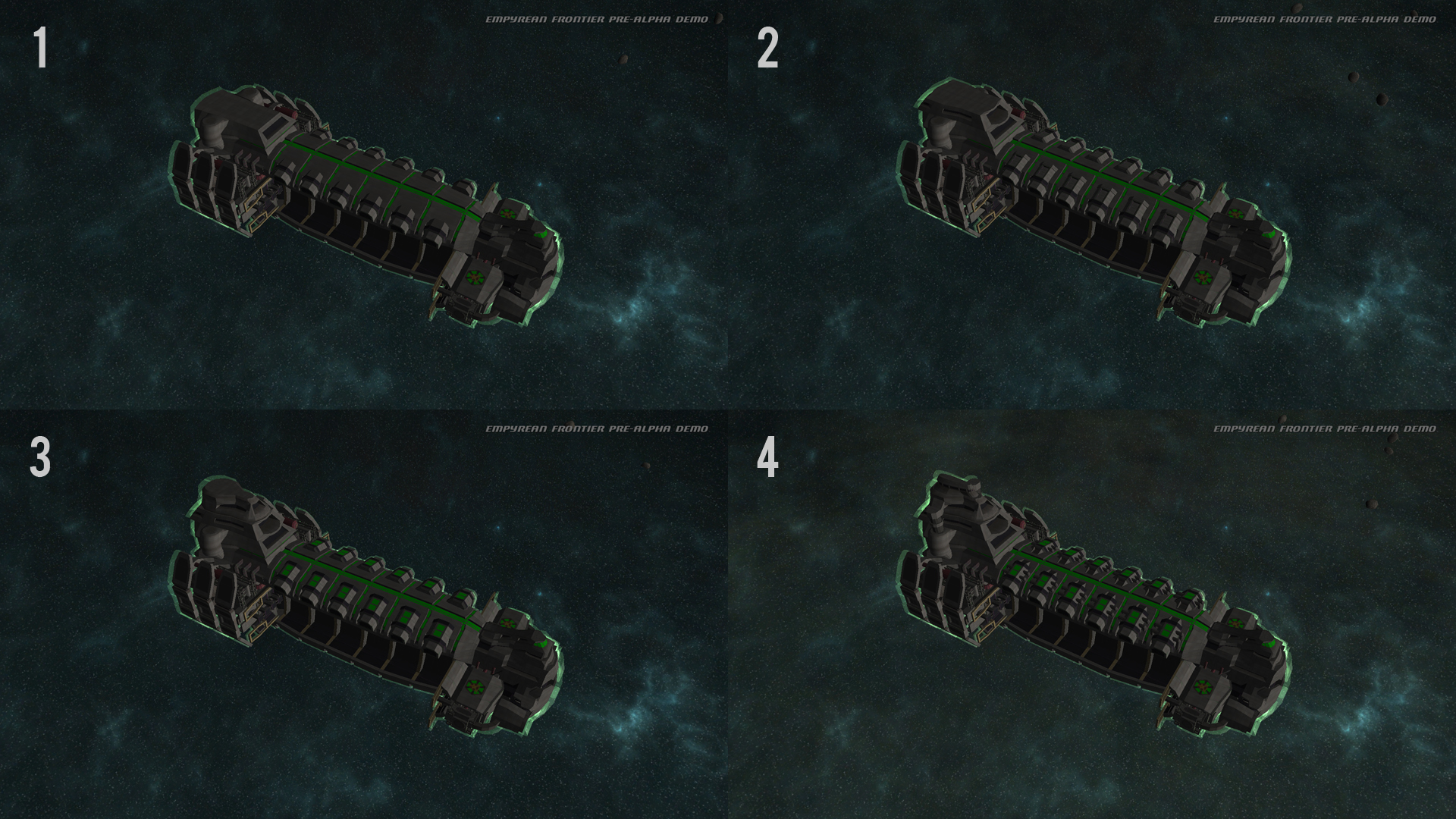 Overall, the Union is planned to be a more mobile faction that specializes in advanced fighters and large cruisers, with less emphasis on medium sized frigates. I'm still working on creating models for all the combat units, as well as the rest of the base modules, but for now, I plan to also work on an updated demo with some better gameplay/input options and more sound and music assets.