The 1448 campaign of Tsardoms will feature a new Italian faction: Ferrara-Modena. The faction is ruled by the House of Este and has 2 starting settlements. It will feature a host of new characters, new ancillaries and new events (for example the promotion to a Duchy).
Faction Intro Screen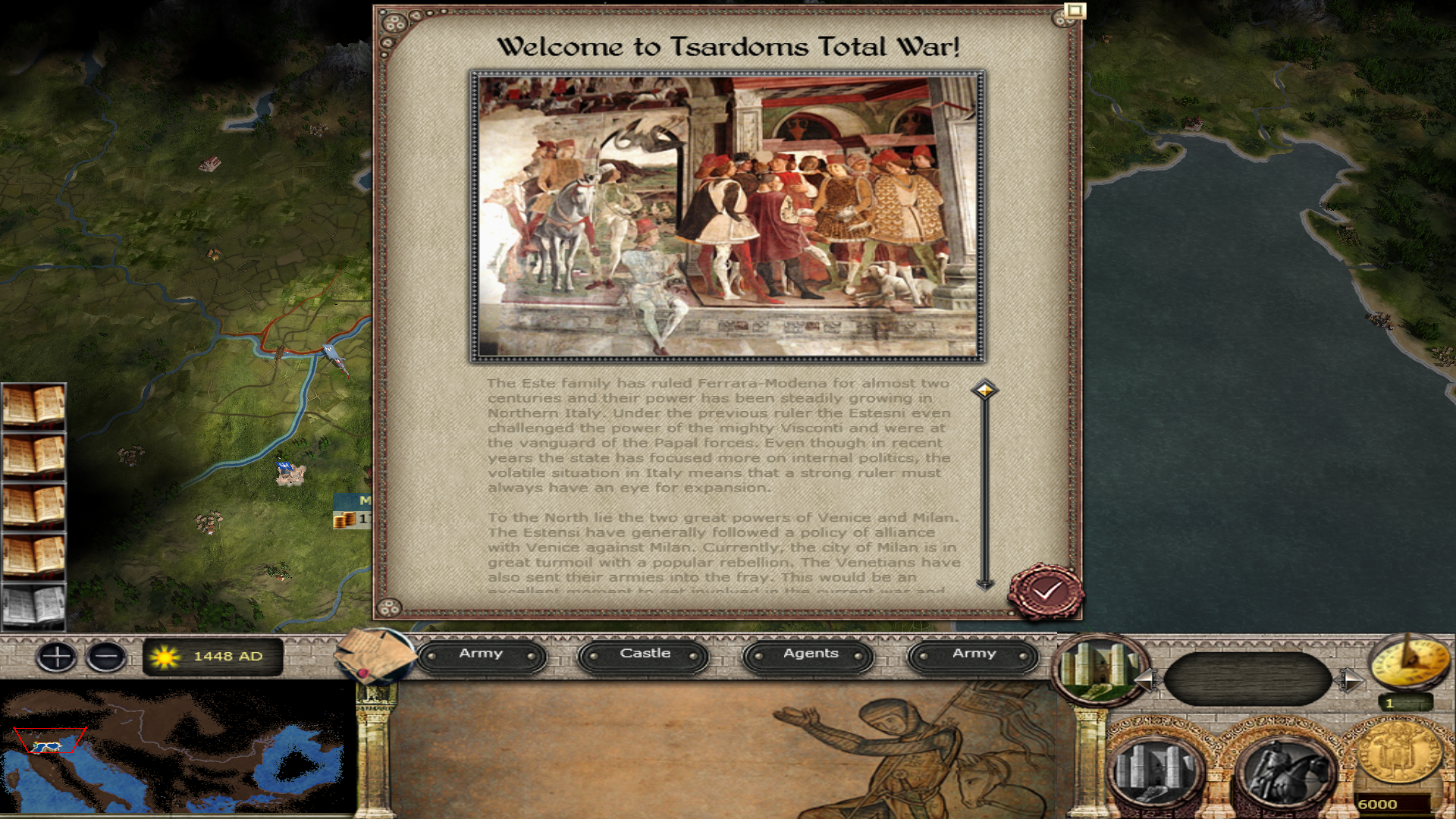 Faction map with the 2 settlements: Ferrara and Modena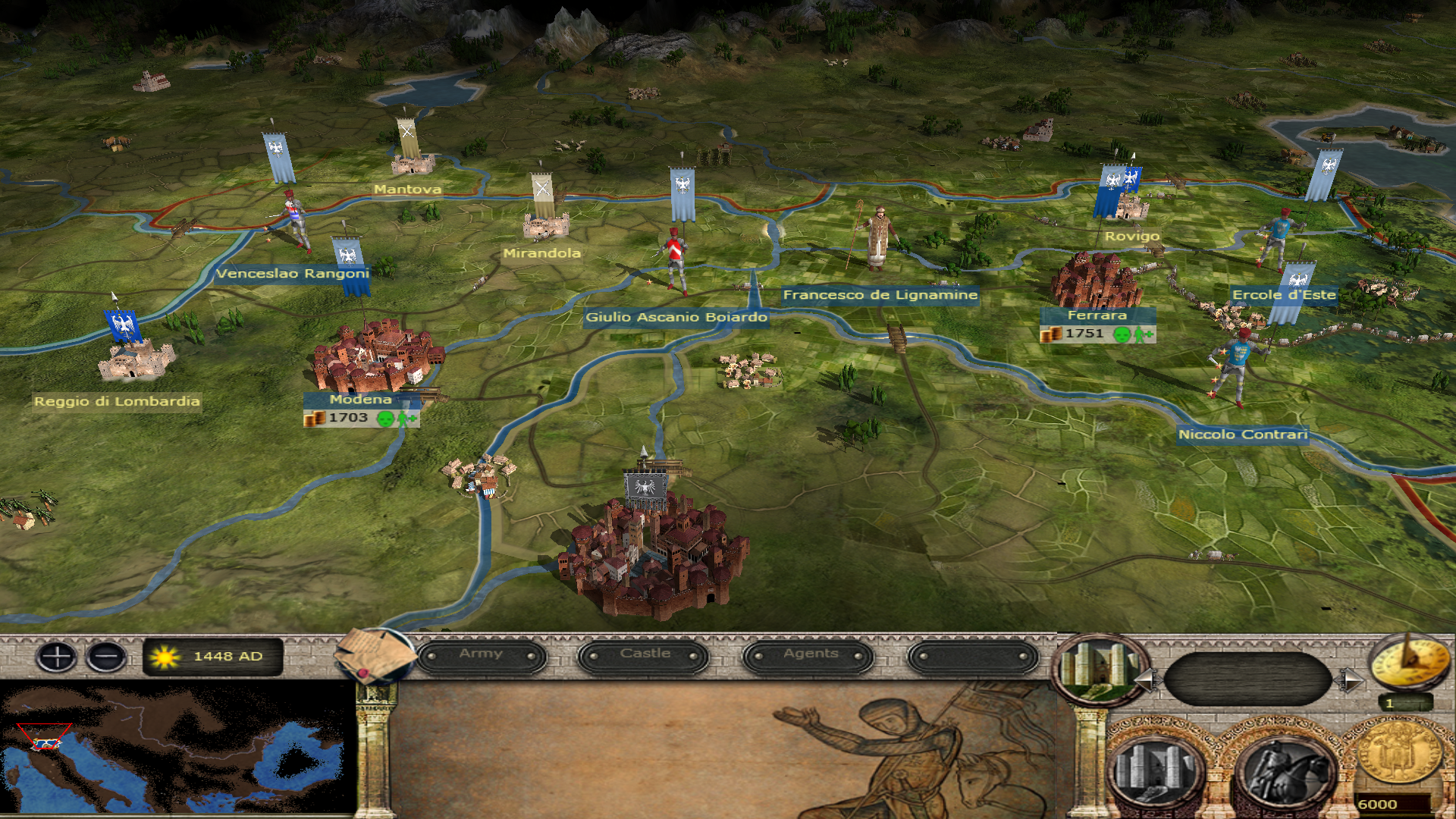 New unique building in Ferrara - Castello Estense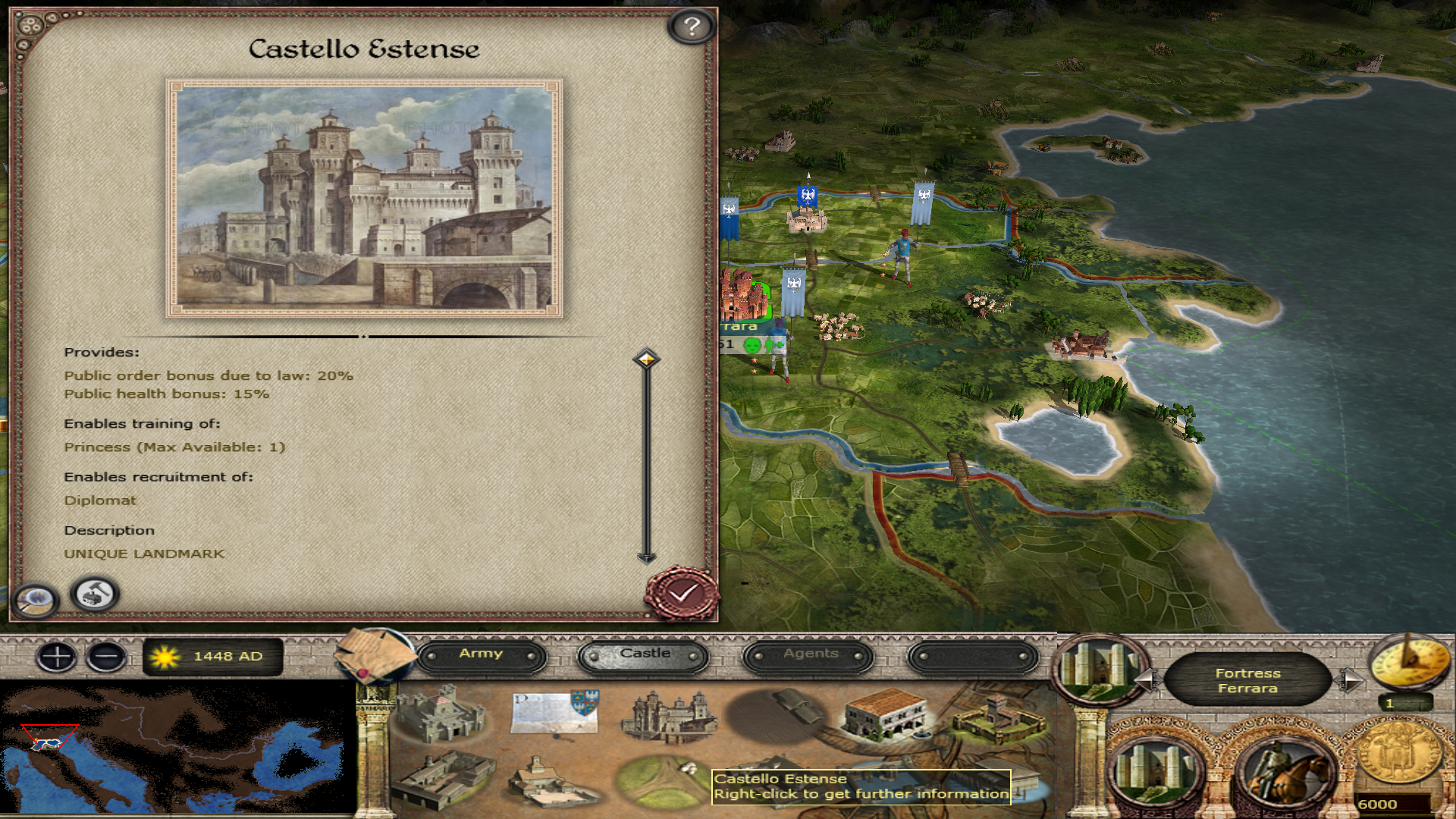 Leonello D'Este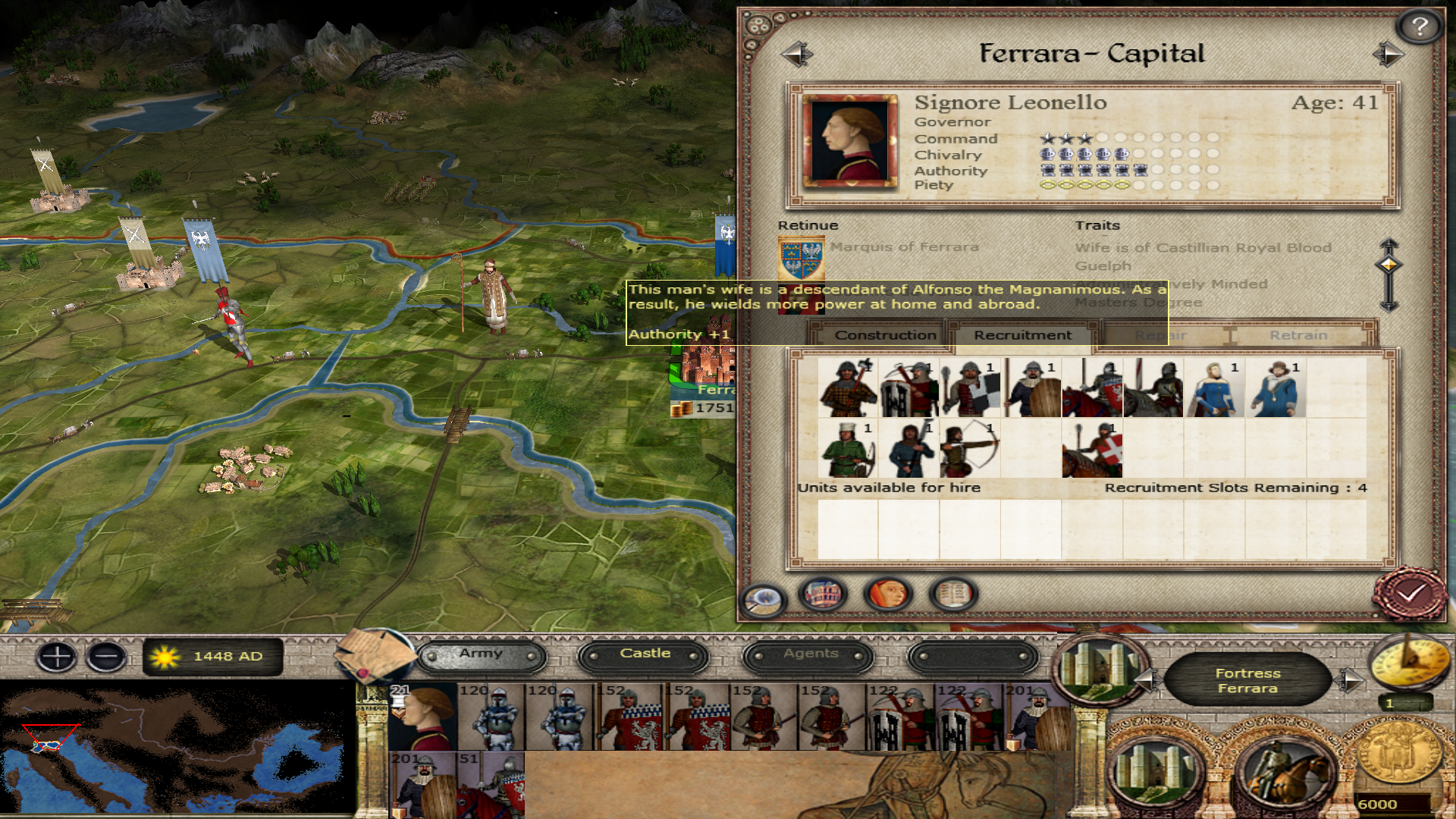 Ancillary - Marquis of Ferrara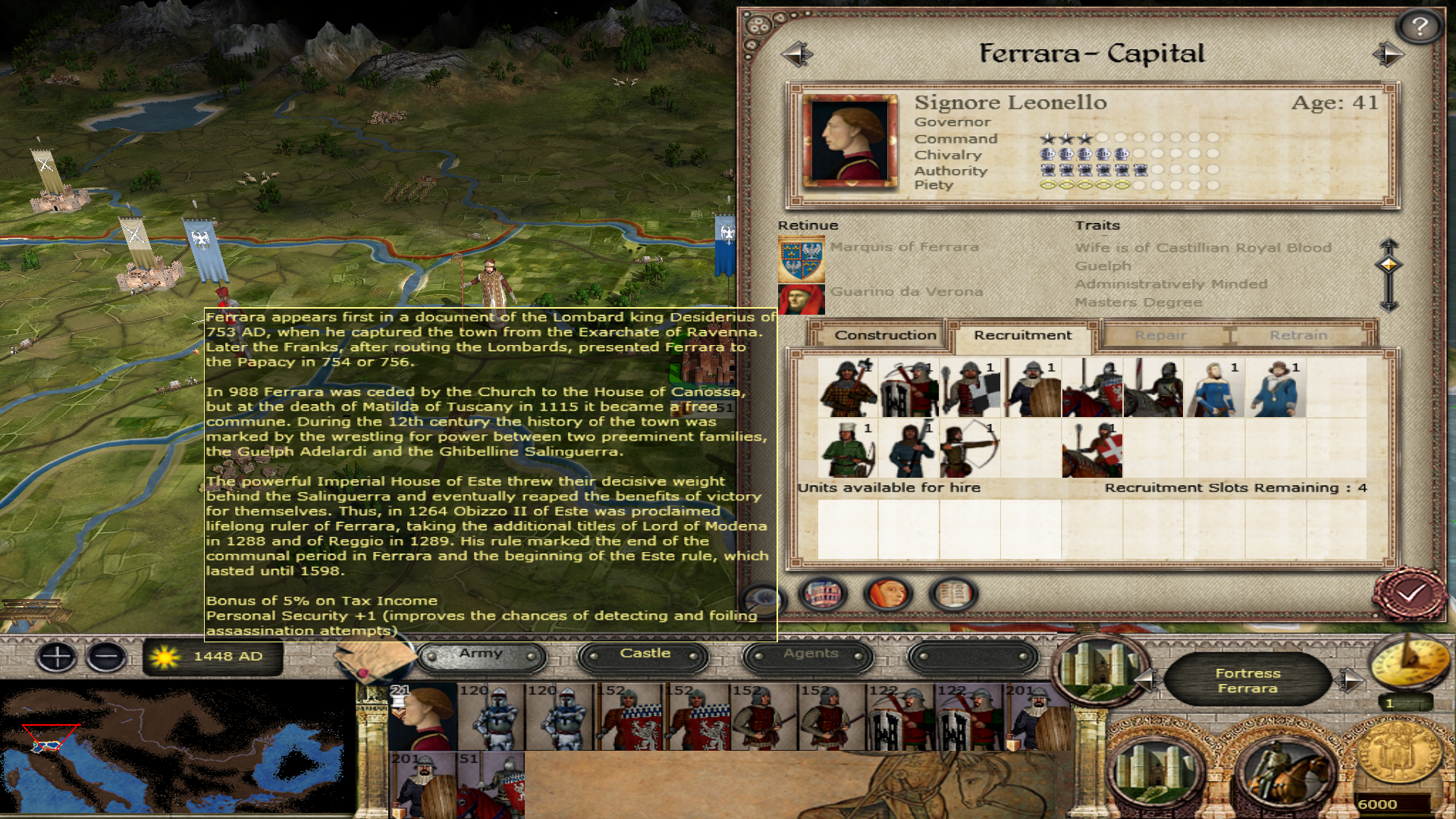 Ancillary - Lord of Este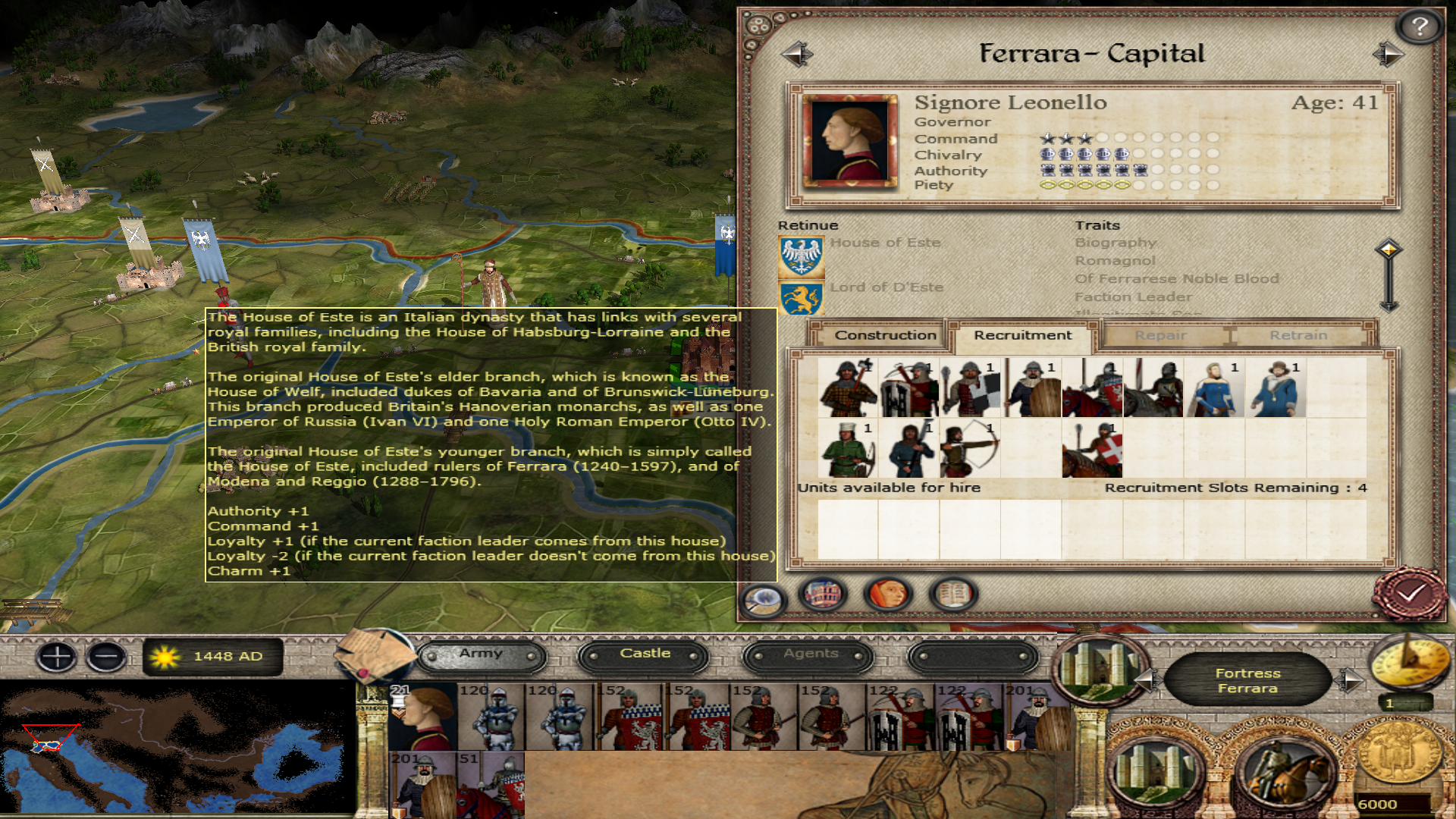 Ancillary - Guarino da Verona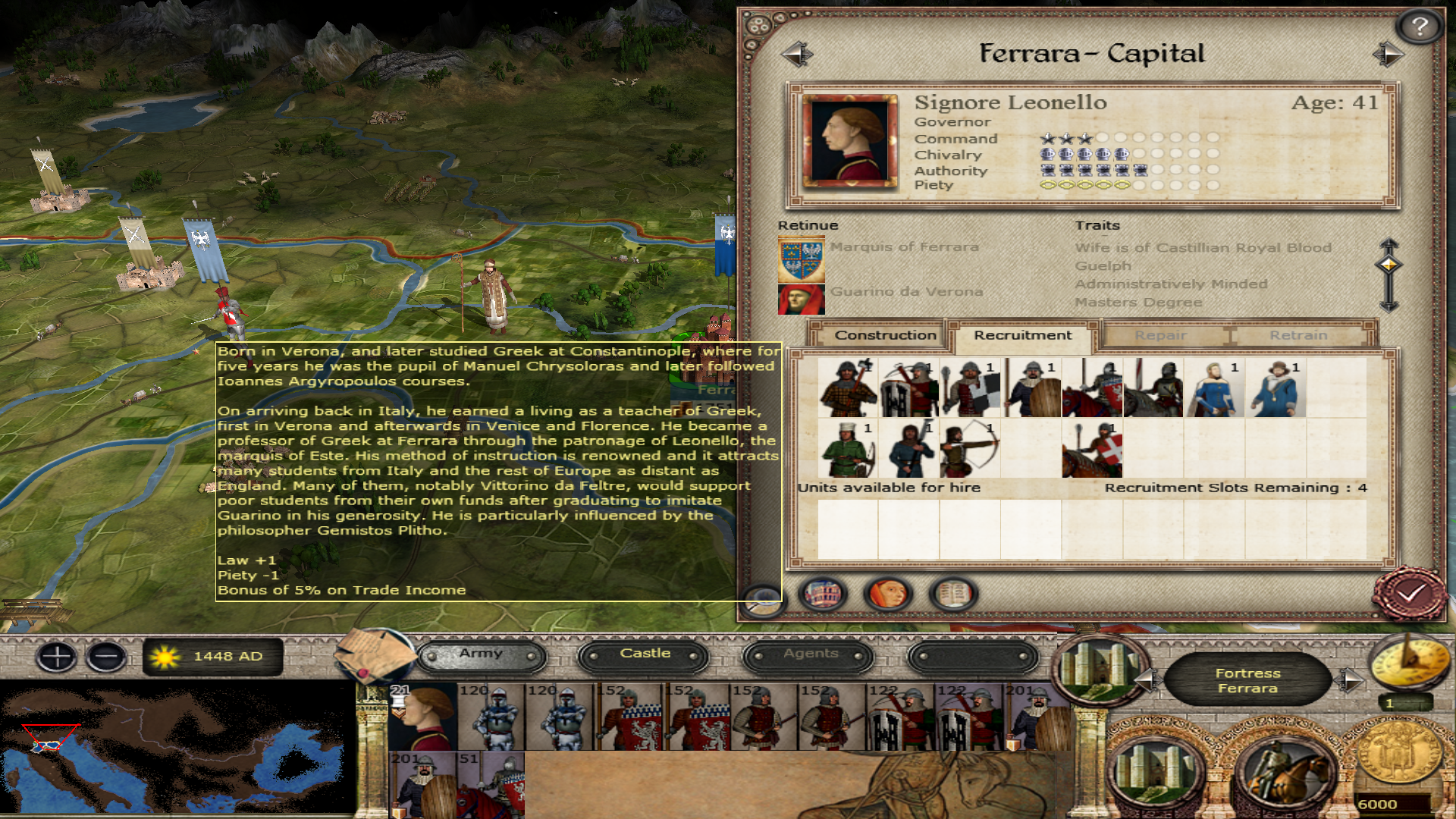 Borso d'Este
Ancillary - Duke of Modena and Reggio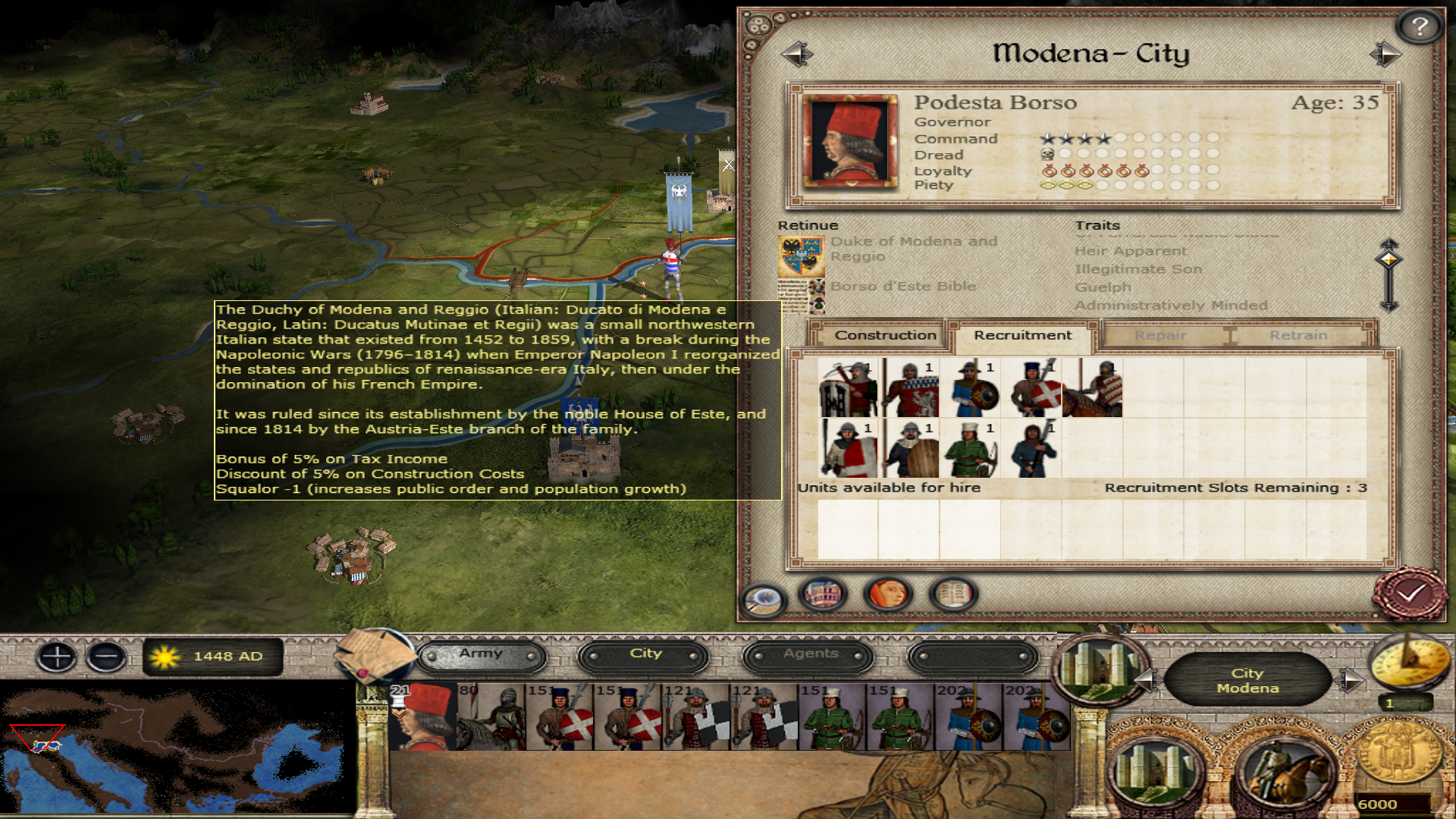 Ancillary - The Bible of Borso d'Este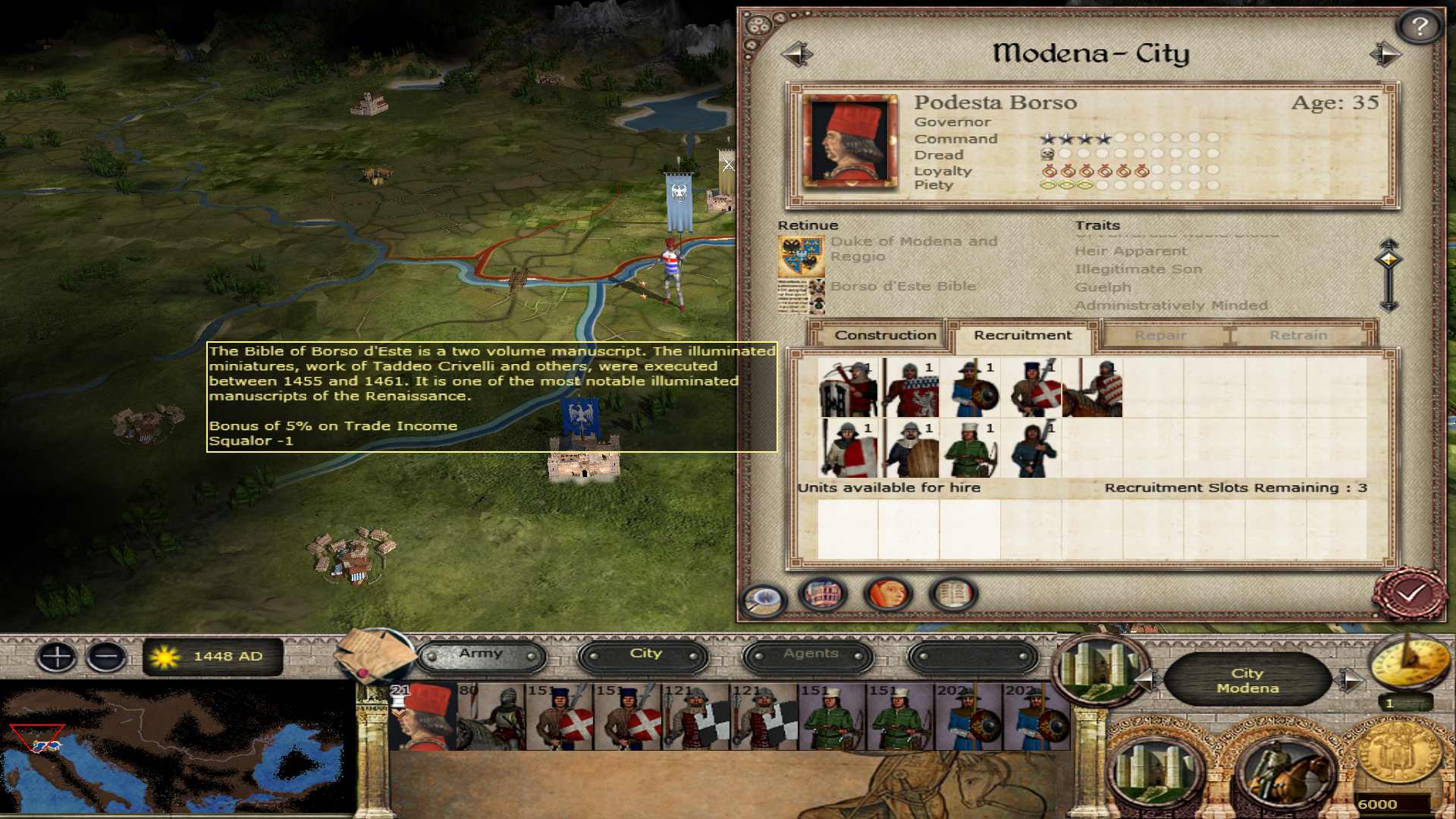 Ercole d'Este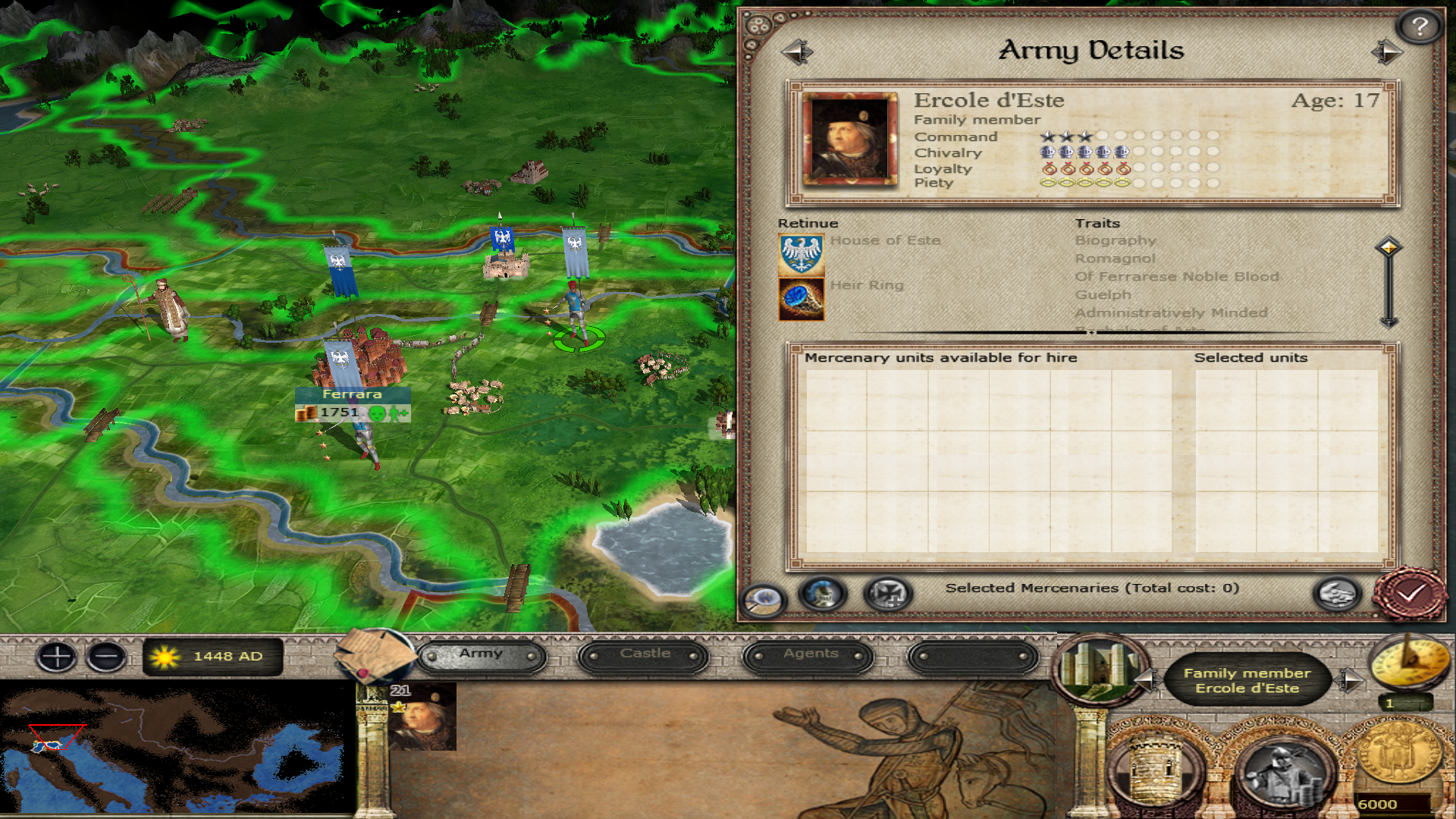 Other noble houses
All of the noble houses of Ferrara are related to each other and to the Este family. As such, there is actually only one single joint family tree for all of the nobles.
Contrari - Niccolo Contrari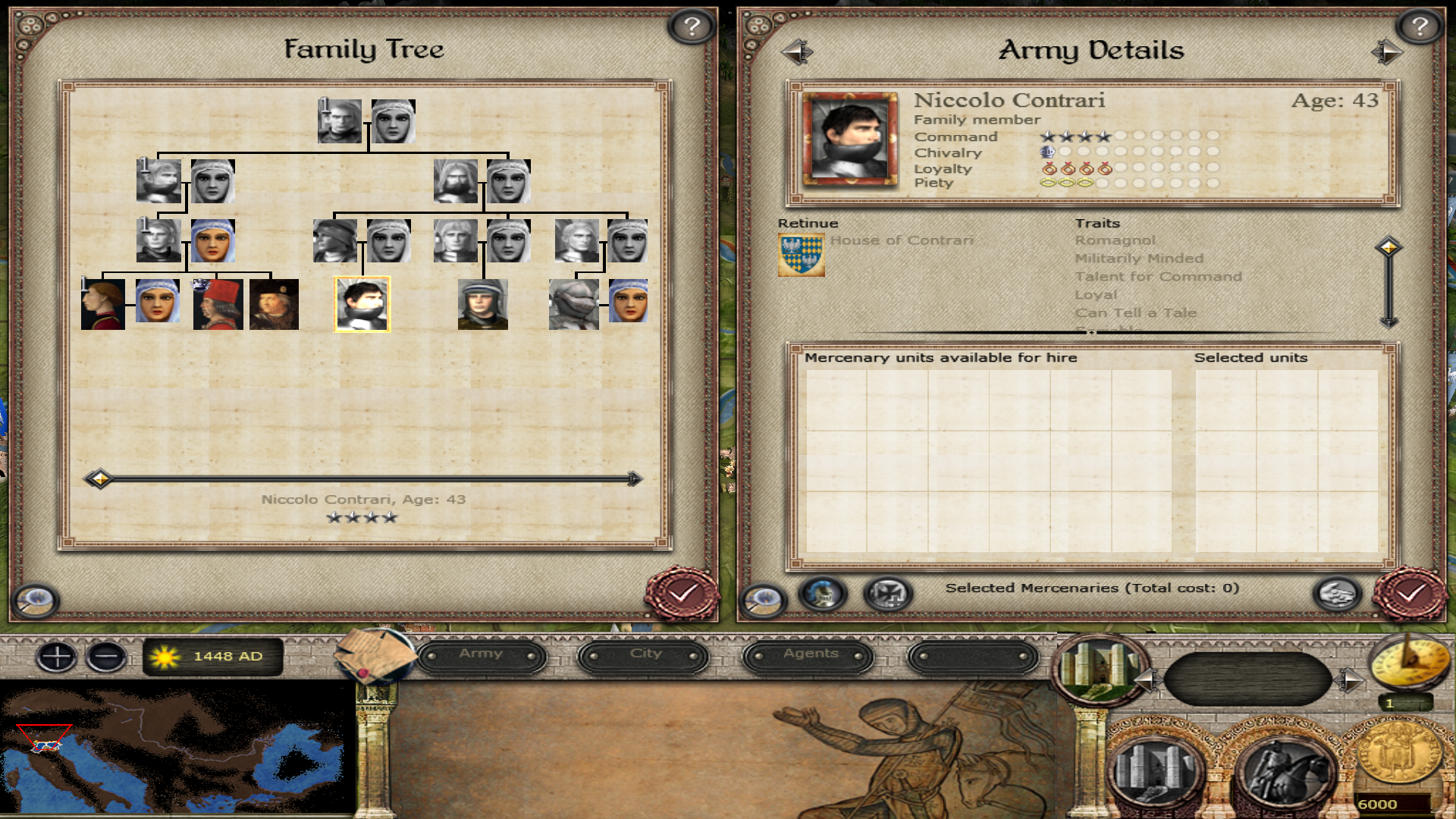 Rangoni - Venceslao Rangoni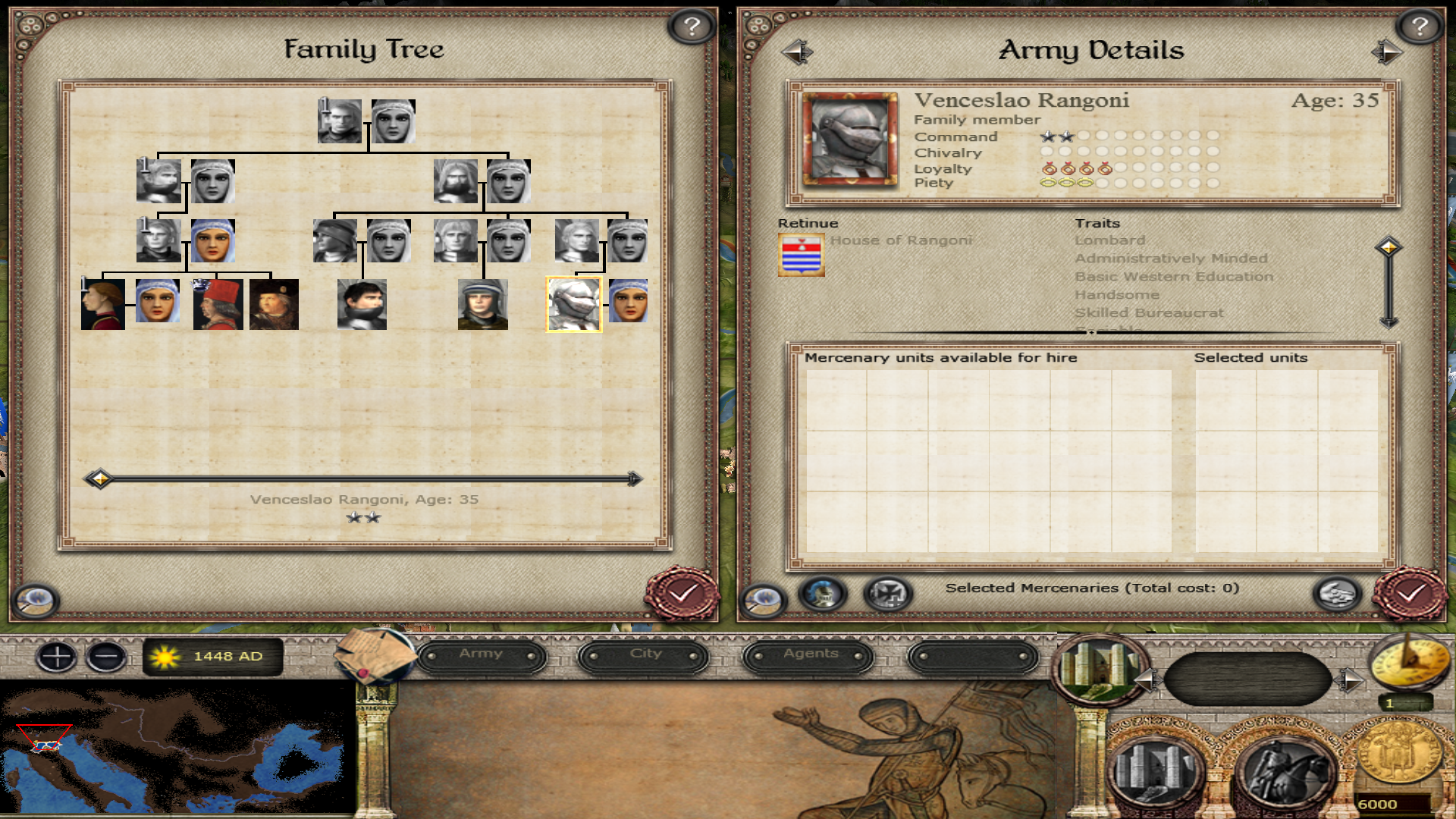 Boiardo - Giulio Boiardo