Hi there! As you may know, the new release is near, and the new patch will bring a number of bugfixes and some of new content, such as the new ADATS system for US and Armata vehicles for Russia. But there's something else we would like to include into this patch.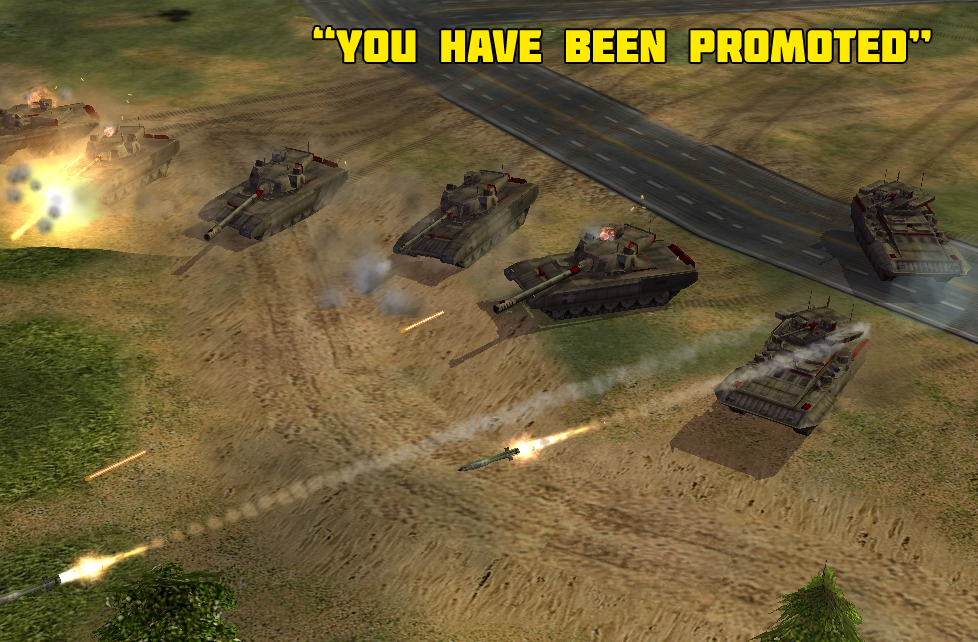 As you know, Russian faction in this mod uses its own voiceovers some of which are obsolete and thus some units use voices of entirely diferent units. Moreso, the voiceovers are on Russian which is good for those who understands this language, but annoing for those who doesn't. We do have plans to update the voiceovers somehow and to make English versions, so players would be able to fully enjoy the game. You may have noticed that the IMR vehicle and the Topol already speak English - this is the first step in this direction.
But complete revoicing of the exisiting units takes time, and what's more important - it requires people who would be ready to participate. Also, the mod is still in beta stage, in the final version some units can be removed or replaced and they won't need voiceovers at all. To not waste time we halted this process for now (although if you can offer us some help with new voices we are all ears). However, there's something which already requires an overhaul, regardless at which stage the mod is now. This "something" is the EVA of Russian faction. Not only it is on Russian, but its voice set is incomplete: some of the lines like "building is being captured" or "you have been promoted" are missing. Unfortunately the contact with the guy who've made this EVA is lost, so we can't just add new lines. That's why we want to make a new EVA from scratch. But we don't have our own voice actors, and we aren't voice actors ourselves (even of beginner level), that's why we would like to ask you, the TEOD players and fans, for help.
We would like you, both folowers and guests, to make a try and record a set of lines (about 25) for the Russian EVA. If you feel like you can do better EVA than TEOD has right now (won't be that hard, don't you think?), go ahead! We'll listen to all the variants, but here's what we need the most:

- Correct English, most likely with Russian accent. Something like soviet voiceovers from Red Alert series is the best option. If you speak Russian too, a second set of lines on Russian would be appreciated.
- The voice must be confident, neutral but not iddiferent. Think of US, Chinese and GLA EVAs - that's how the Russian EVA must sound like: serious, confident, clear, not entirely emotionless but isn't extragerrated either. Your goal is not to narrate the text from the list, but to speak it as if you are telling (or, rather, reporting) it to your interlocutor (your General, in this case). Forced overly artistic narration or melancholic mumble is not what we would like to use.
- Good quality of sound. We understand that the quality rexording gear is not something everybody has free access to, and those who do likely work for money. However, many people have smartphones with reliable recording quality (but if you have a good mic it is obviously better).
- To be able to pick the best we'd like you to do at least 3 versions of each voice line. So if your variant of EVA will fit the most, we'll be able to use the best of it.
- It is quite important that the voice must sound mature. Have you seen (heard) a 14-years old military advisor? Neither have we. That's why we especially hope for help of those who is 20 or more years old.
Text of voice lines can be downloaded here. Don't mind the text on Russian unless you speak it, the file was originally written for members of Russian TEOD community. PM your work to Alexei or post a link in the main page and we'll listen it. Even if your EVA won't satisfy us we'll appreciate your desire to help!