Hey there!
We've made new equipment for our infantry. And it's not just a visual update. As you know, Formata's infantry unit had only one type of weapon and shield. Now he has three!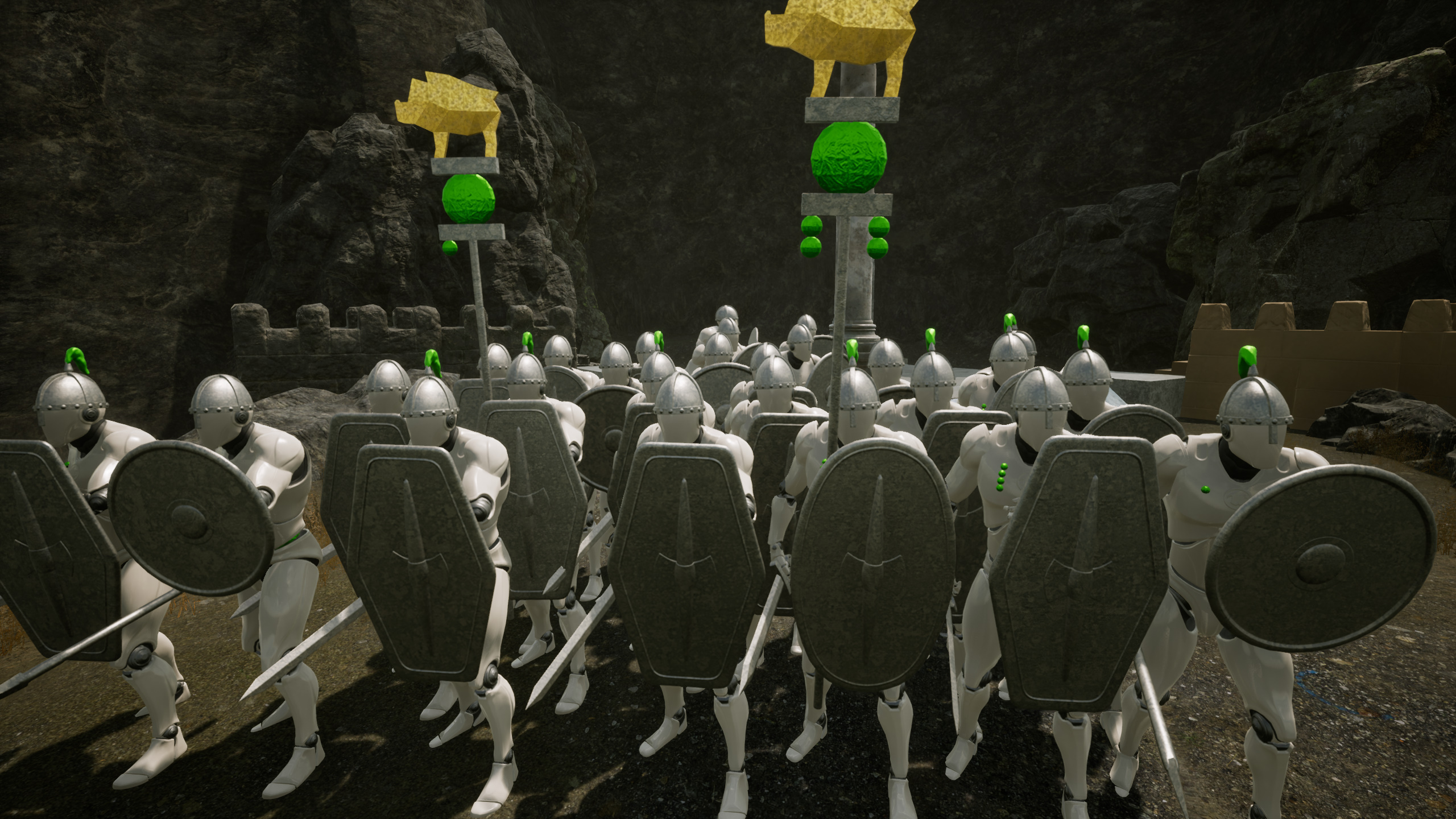 To equip new shield or new weapon in match now you have to make a research of this. There are three levels of equipment. Each item has it's own stats and cost. The choise looks like this: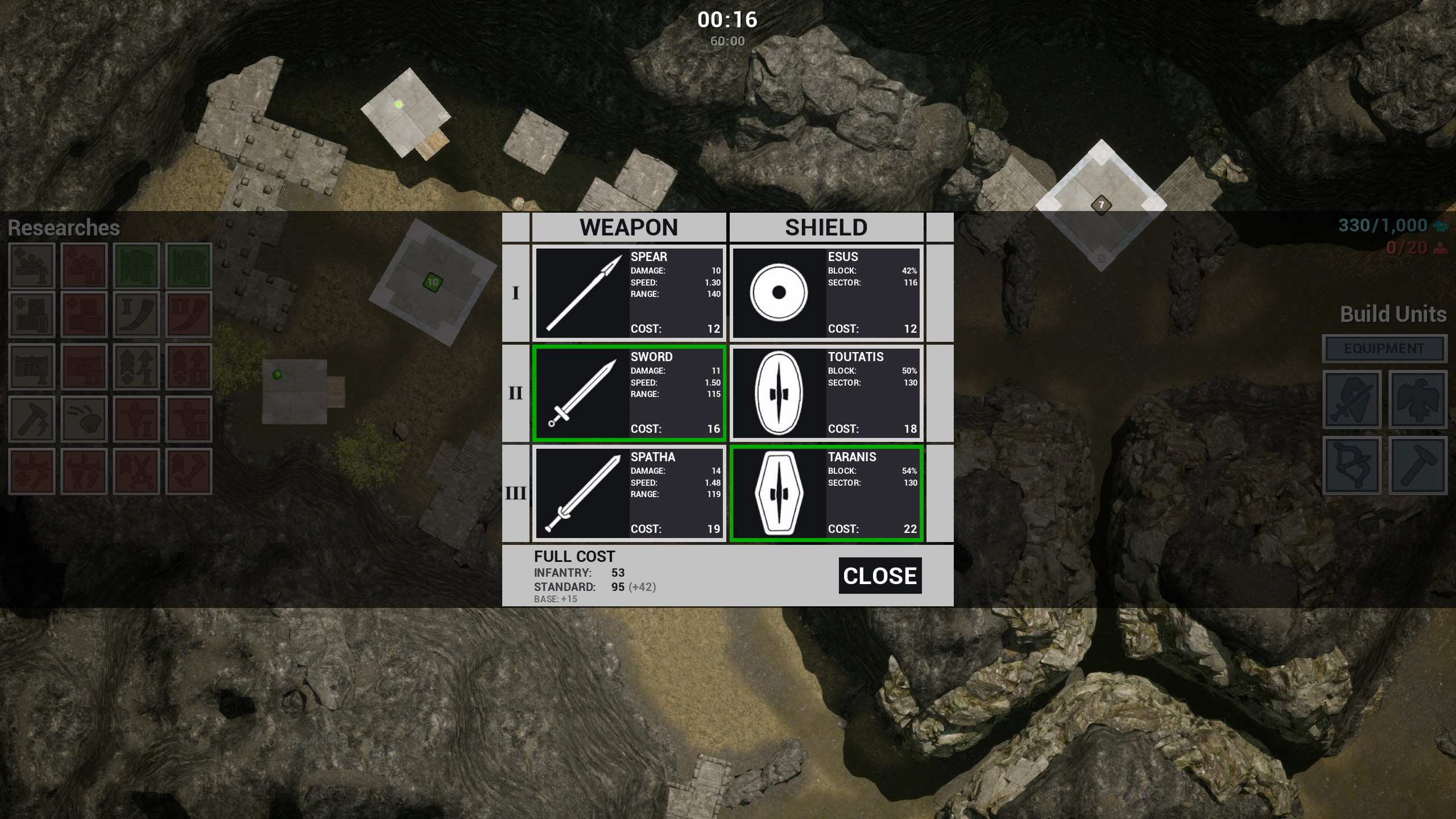 You can mix weapons and shields of different levels to create your own strategy in a battle. One time you need more troops and you choose cheap equipment, another time you want elite troops.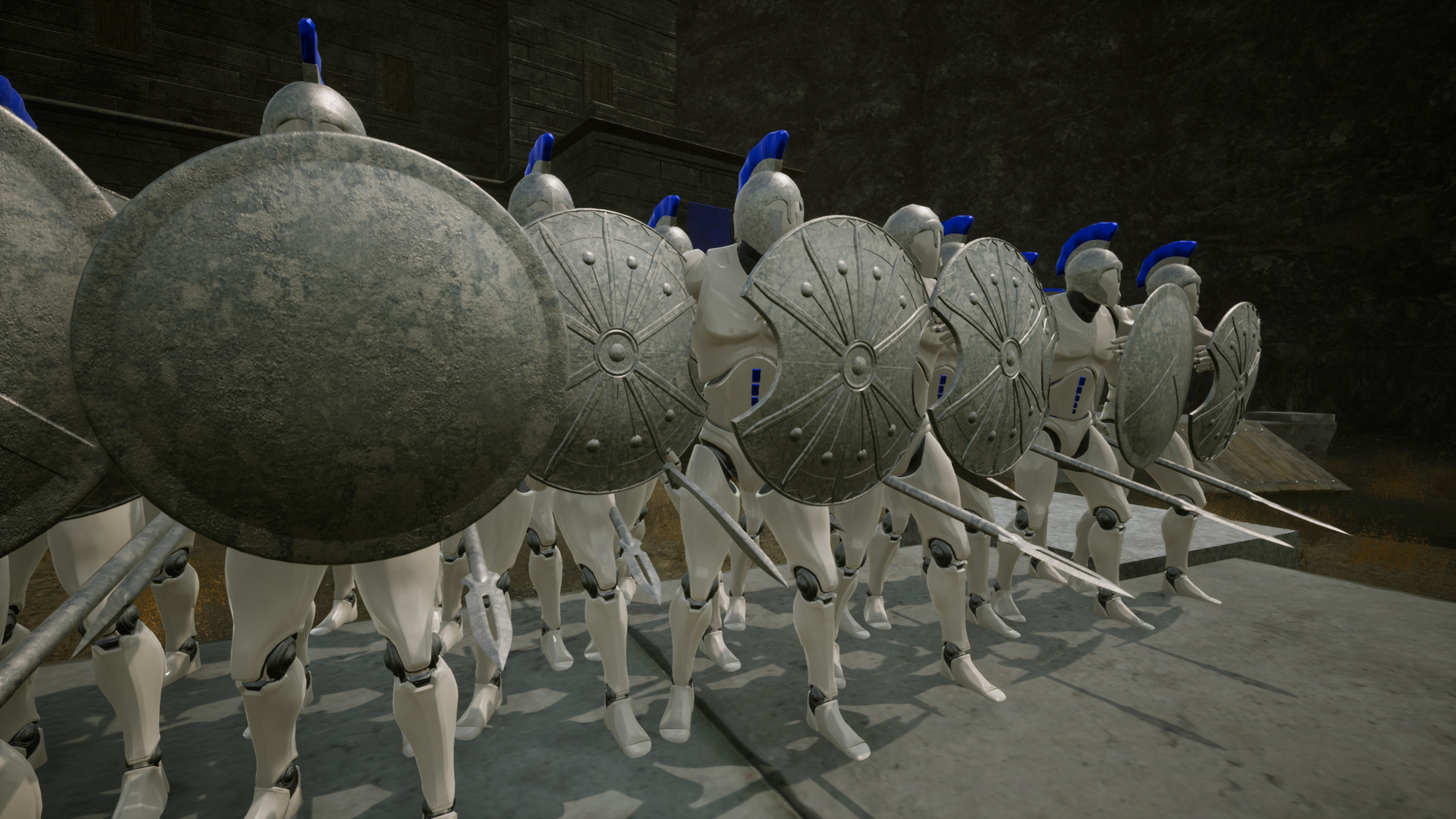 Weapon has damage, attack speed and range. Light scimitar has good speed, but not too much damage, Gaulish heavy sword "Spatha" is not so fast, but it has more damage. Greek spear "Dory" has maximum melee range and a lot of damage.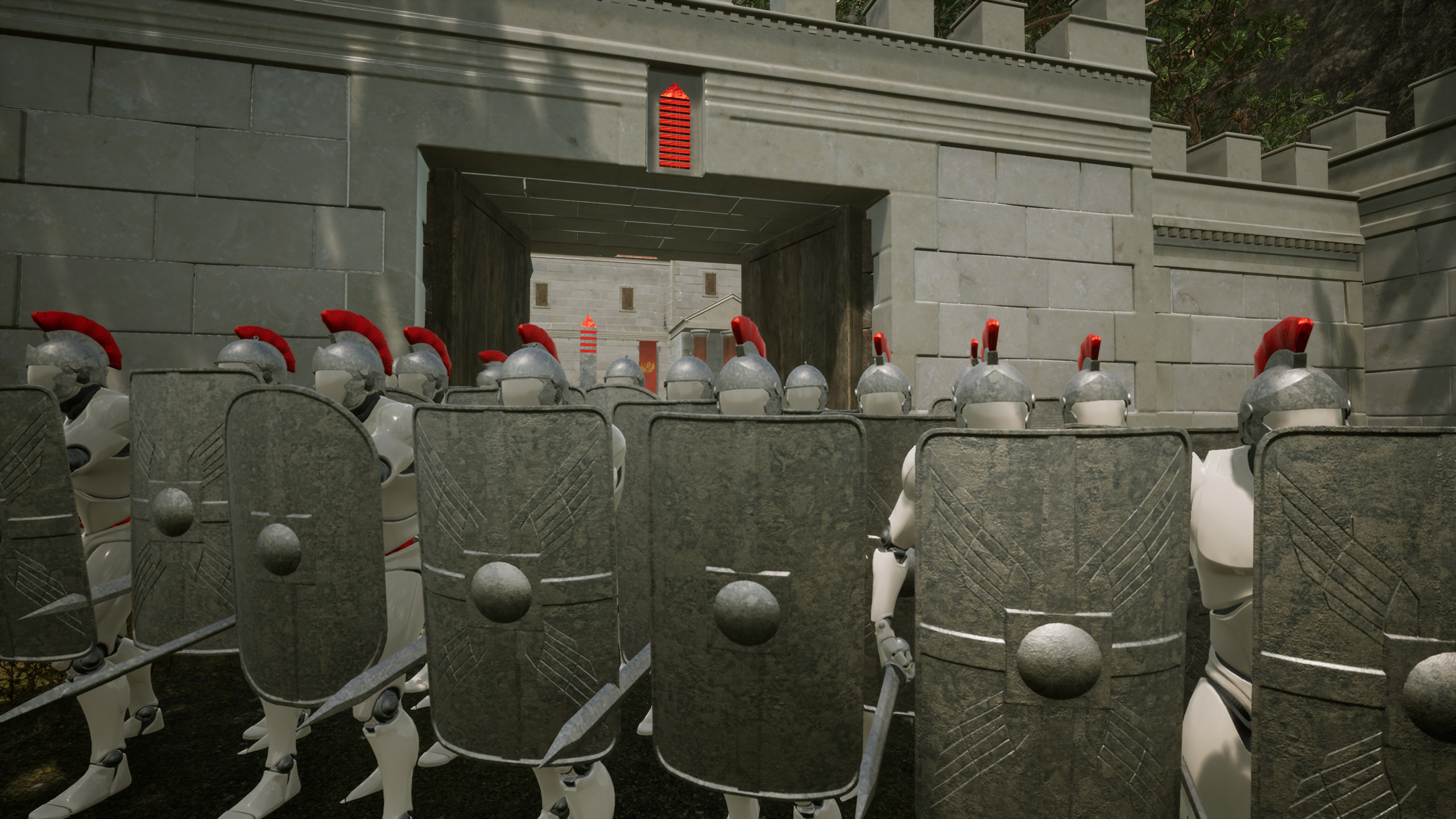 You must take into account the openness of the battlefield. If your units are surrounded, they will die soon. So, if your squad is smaller, but its equipment is much better, try to take the fight in a narrow space.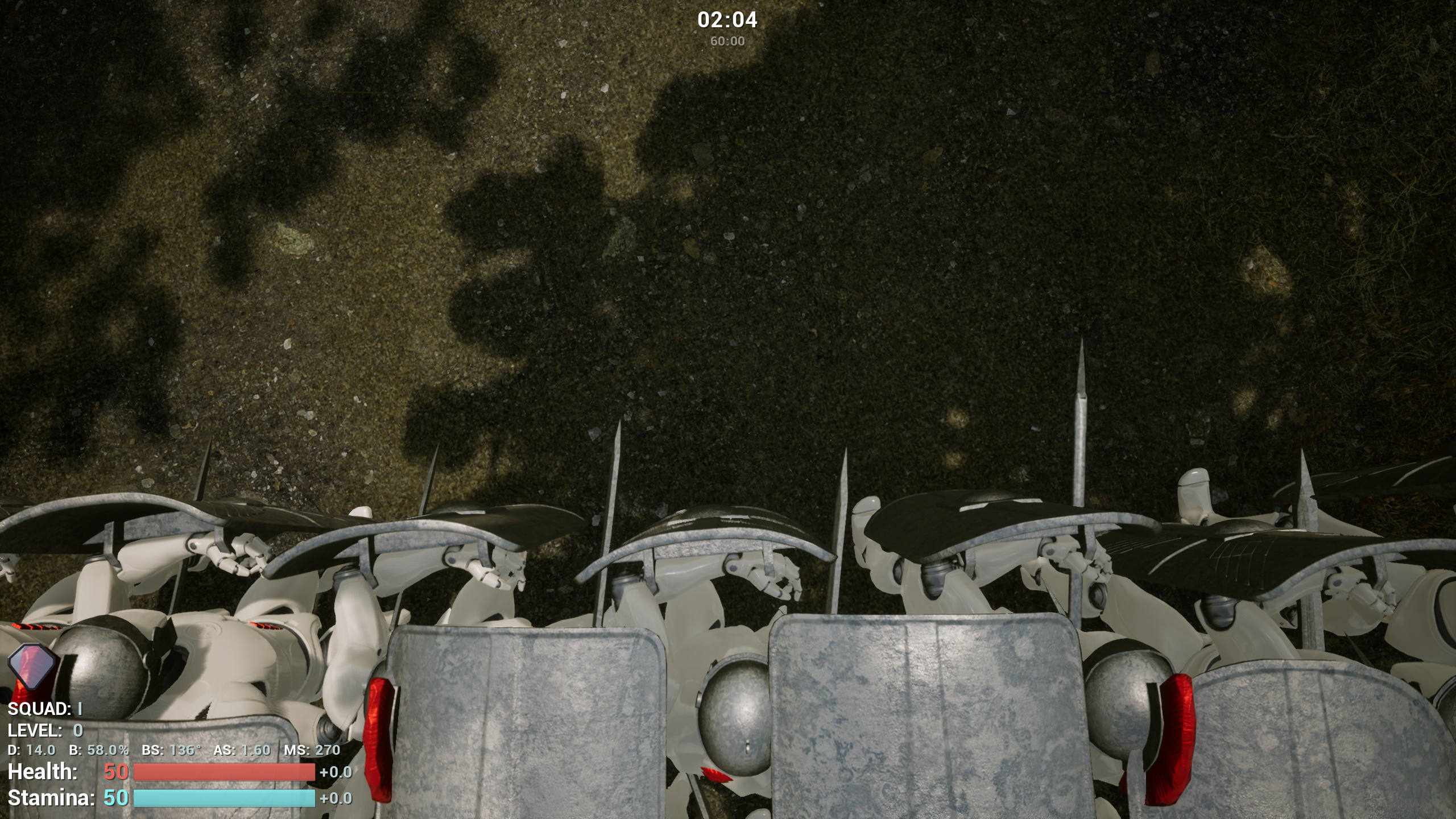 Shields has a blocking sector (angle). If your unit gets damage from forward when his shield is up, the damage reduced. Another important this about shields is the percent of blocking damage. Some shields block better. But do not forget about the physical size of shield. Archers do no damage if the arrow hit in shield.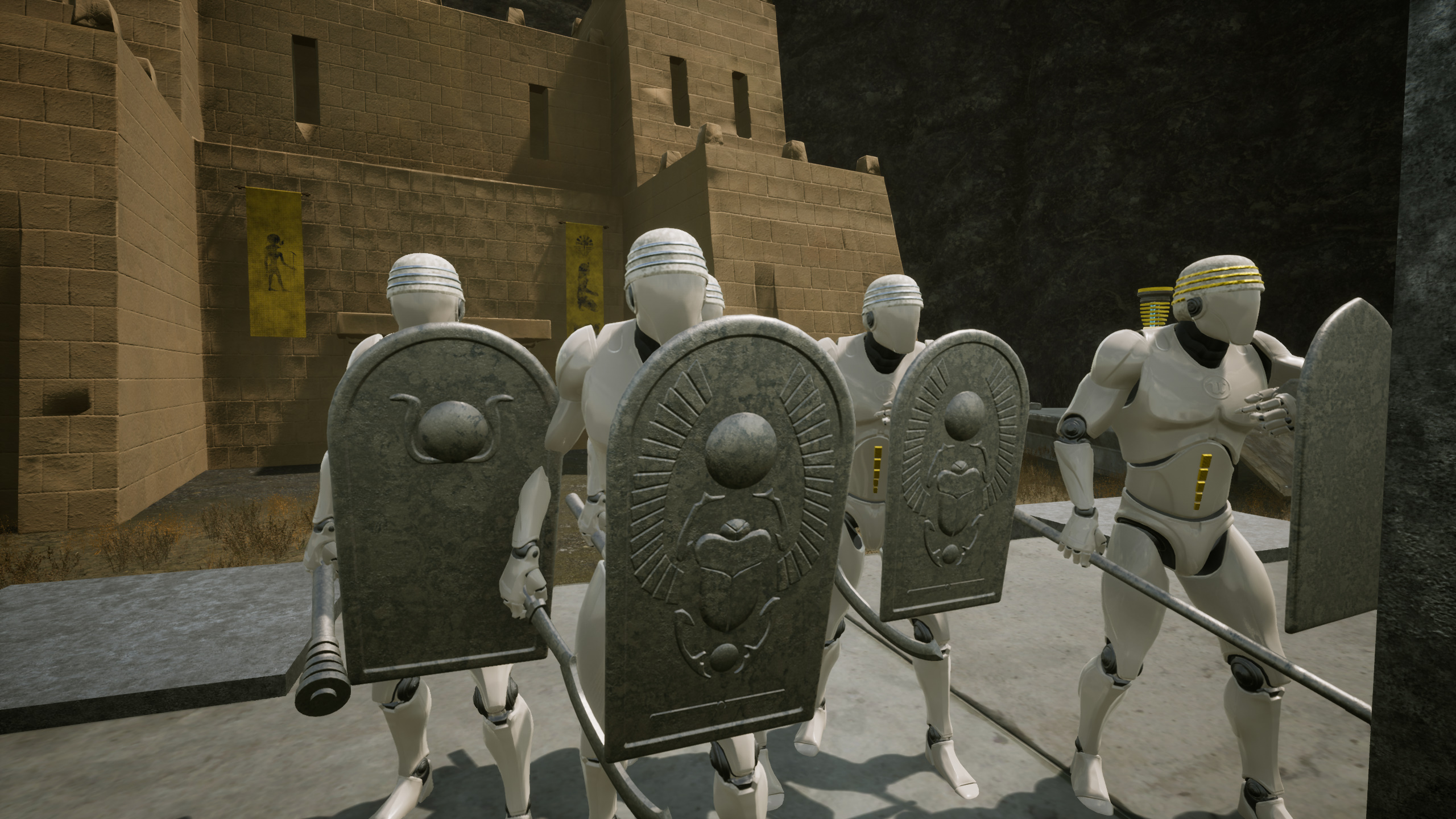 This equipment is in the next update wich comes next week. Stay with us and enjoy Formata! :)