Omnia Express n°8
Happy New Year!
So 2016 has ended, and it was a special year for us. It may have been a tricky one at times, but in the end, 2016 will always be the year that Pankapu came to life.
Happy New Year to all of you, thank you for being here and moreover thank you for making our dream come true!
That's why we want to continue this great adventure with you. In a few months, we're going to release the second episode of the game, as well as the console versions… 2017 is going to be even more important for us. And we can't wait to share all these things with you!
New Website!
First things first, you may have noticed our brand new website!
(If you want to see it… THIS WAY à Pankapu.com )
"OBJECTION! Where can we find the Omnia Express and all the other pages that used to be on the website?"
HOLD IT! No need to worry about that! We're currently working on putting those pages on our Tumblr page. Tookindstudio.tumblr.com
The Tumblr page will have all the future Omnia Express, and we'll put the background content that used to be on the website.
And now, we can go back to our monthly tour in the World of Dreams, buckle up, keep your arms inside the cockpit, and here we go!
Next stop: the Wind's Archipelago
Pankapu went through Peppu's wooded tints. He also visited the Lush Forest and its huge trees. But now, he's coming out of the Tree World area to rise above the sky and search for Ohoko!
Without further ado, let's check out the concept art!
Concepts: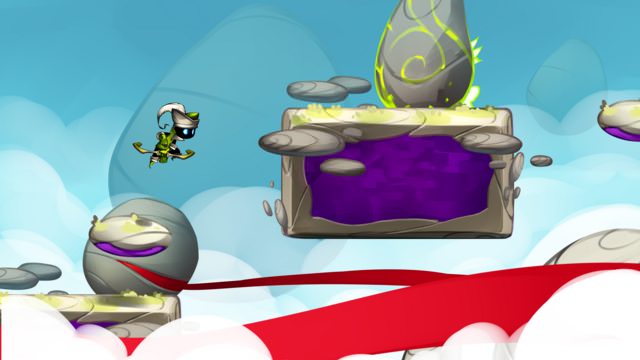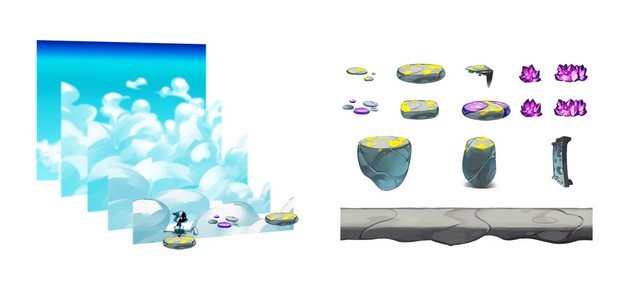 Grass can barely grow on these stones…
Level Design
As you know, creating a level requires a lot of hard work. Our game designer, Jimmy, doesn't just go on Unity and creates directly his level. Remember how Miyamoto used to prepare his level designs for Super Mario Bros. on sheets of paper? That's what Jimmy has to do, in order to get the full picture of his future level!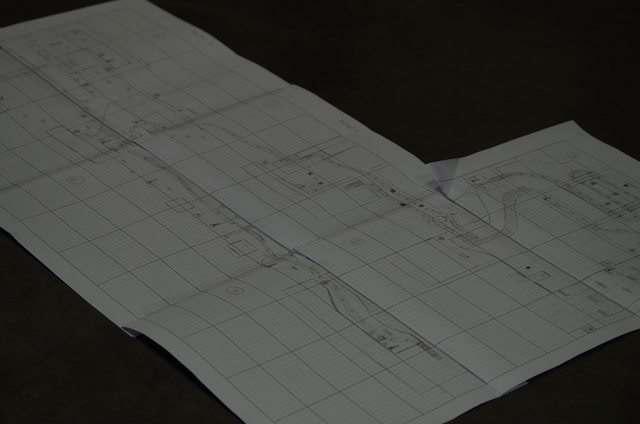 Picture of the wind's archipelago general level design that Jimmy made before creating the level on Unity.

Some close ups on Jimmy's level design. All the major elements of the level have to figure on it: the airstreams, the enemies, the platforms…
And now, let's take a look at those levels designs… In Unity with the assets!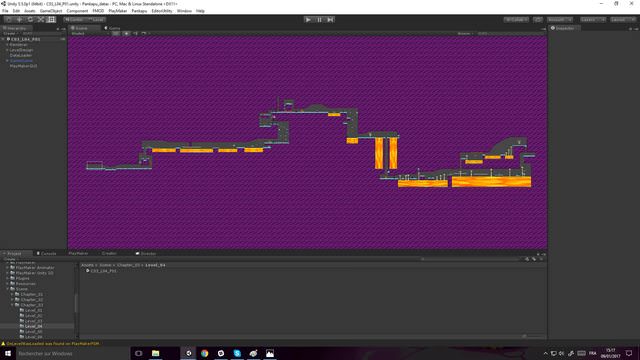 Here's an exclusive first look at a new enemy in Pankapu episode 2. Let me introduce the Kardigan!
The Kardigan lives in the Wind's Archipelago. Wicked and soulless, this Hyanagi is nothing like Pankapu has ever seen before.
He may not be able to move, but his body's like an impenetrable shield and will push back all your attacks thanks to the infinite hangs of his cloak. That's why you need to aim for the eyes.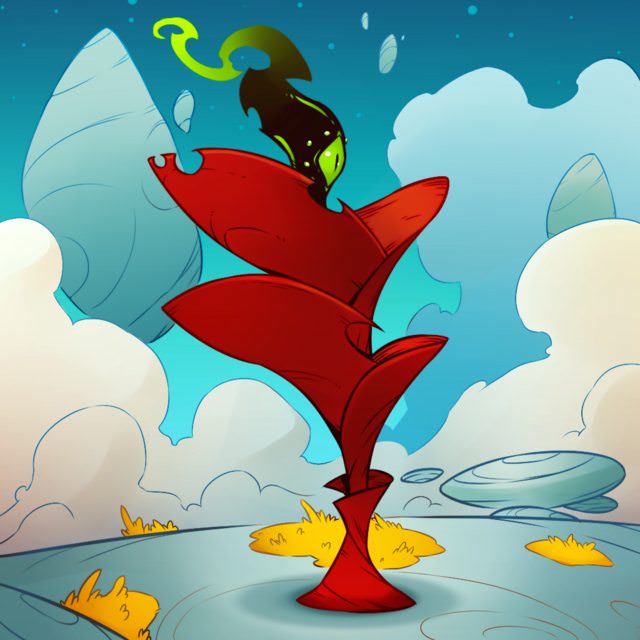 First concept art for the Kardigan, with his protective cloak.
Kardigan's counterattack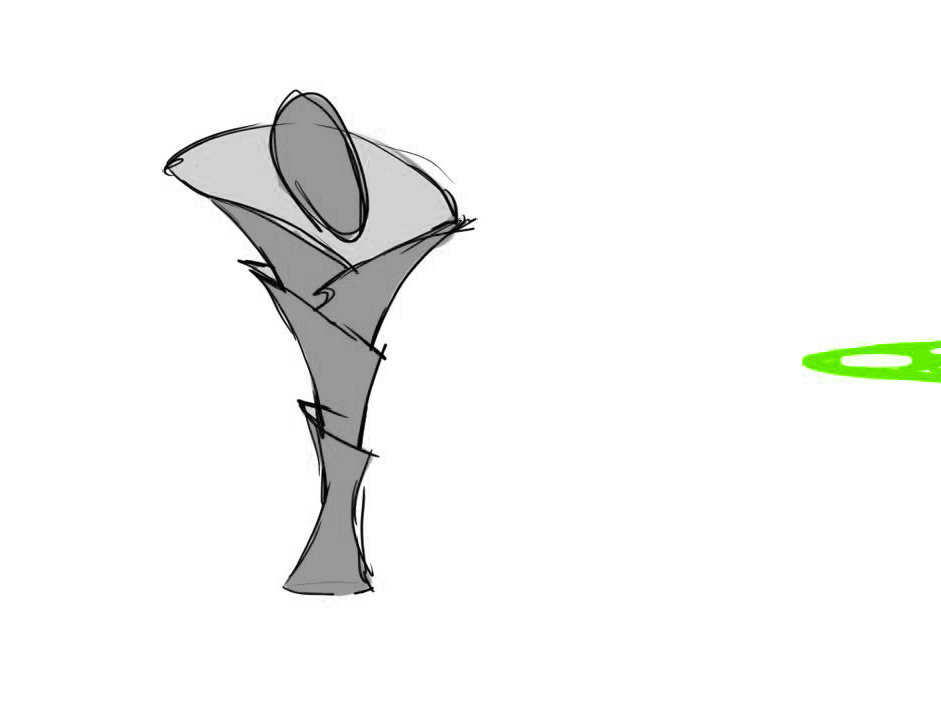 Kardigan's death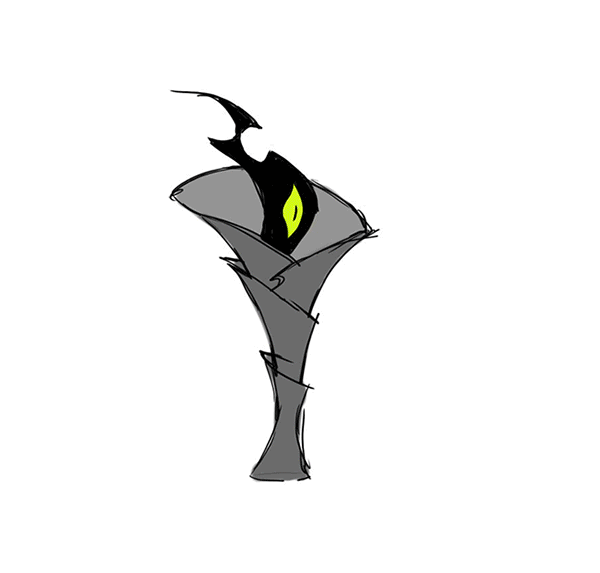 Kardigan's In game version (work in progress)
Level Design
In games, a new level implies new game mechanics. And in "Wind's Archipelago" there is indeed one particular element that dominates…
Get ready to tame the winds and ride them until the end of this Archipelago!
And finally, to illustrate our words, here's a small example of what you're going to do…
And that's all for today! There will be many more new game designs in Pankapu Episode 2, so stay tuned! We hope you'll all have a great year!
We love you!
All the Too Kind Studio team!