Building new enemies for the game is undoubtedly one of the most laborious and also most frequent processes in a shooting game as Survalways sets out to be.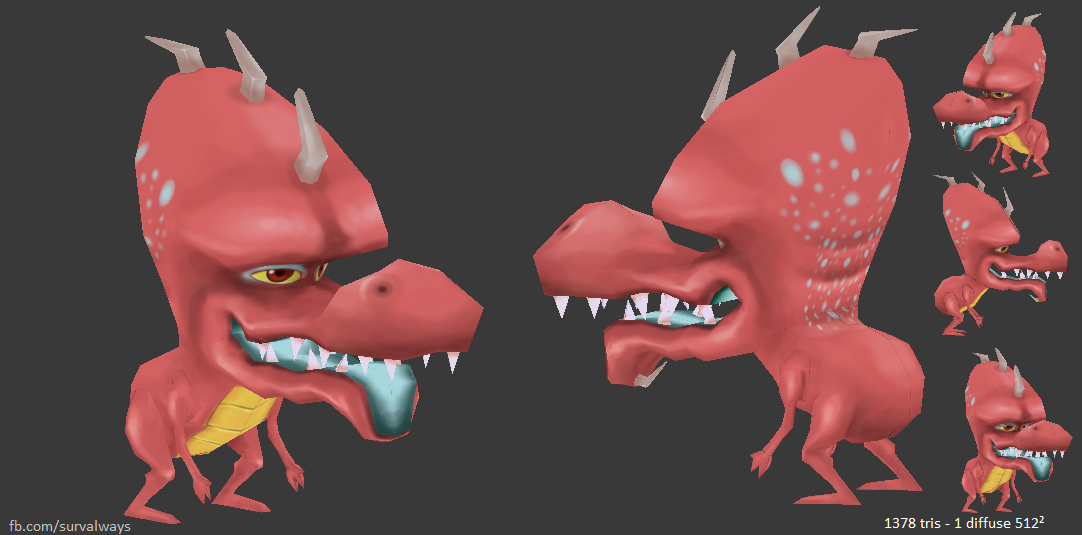 This is a cycle that I take a few hours, around 5 hours, to complete in the case of a simpler enemy (as is the case of what you demonstrate in the video attached to this article).
I'm trying to better my workflow to use Blender to paint the textures directly in the tool (instead of exporting to Photoshop), as you may realize, because of this there are several problems of missing content by not saving the textures correctly (I still have to get used to it).
Well, from the initial design to the final model inside the Unity you can follow all the steps, enjoy!