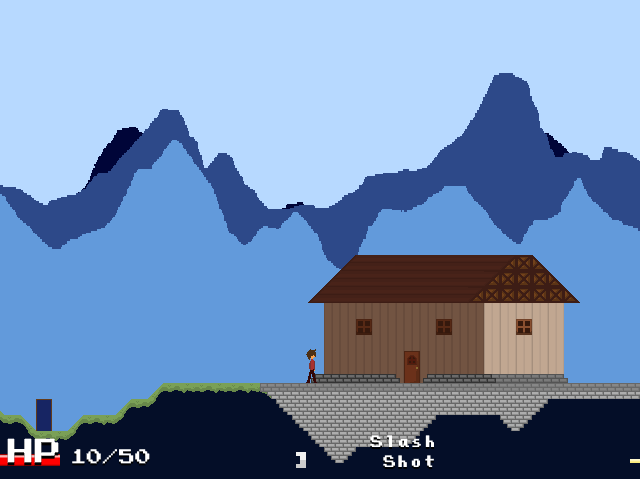 Introducing a new enemy: the Rolly!

These nasty things will fly up and down until you attack them. Then, they'll follow you until you take them down.

You can also see some lively additions to the ground.
Also, a preview of villages! Sometimes, the people in these villages say some mysterious things.