Background
The work of this week was focused on setting minor bugs of scales of armatures of Blender when exported to the Blender and also put new enemies within the game engine.
Hard work...
Modelling, texturing and animating the characters is the initial part of a much larger work that is effectively put them to work inside the engine of the game.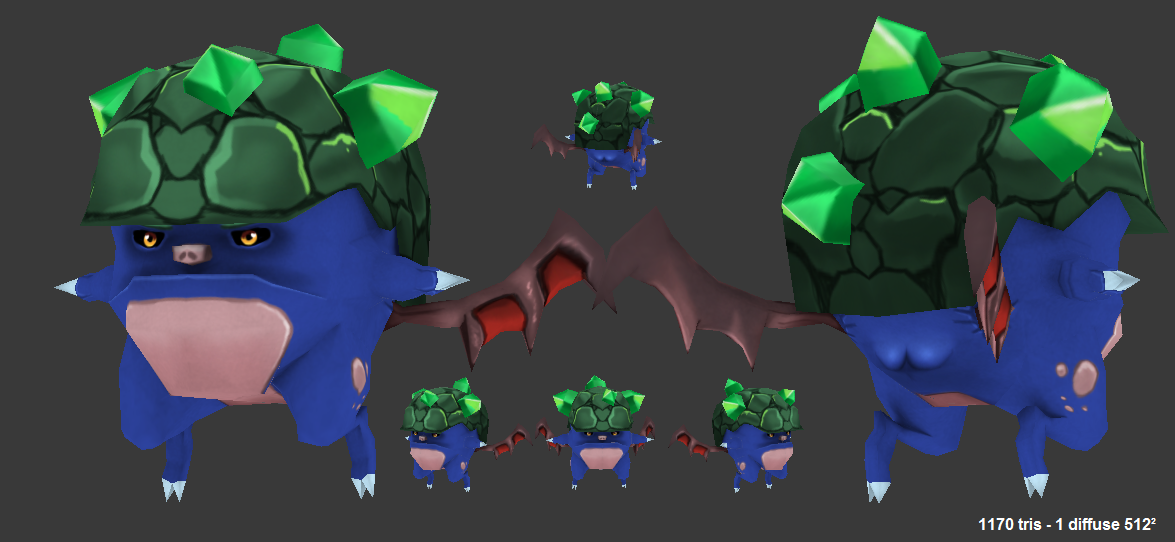 After placing a template within the Unity and set all animations is that begins the complex part of the work of definition via code of all properties that an enemy will have.
For example if the enemy will be more or less resistant to damage caused by a particular Tower, plus several other features that make every single enemy.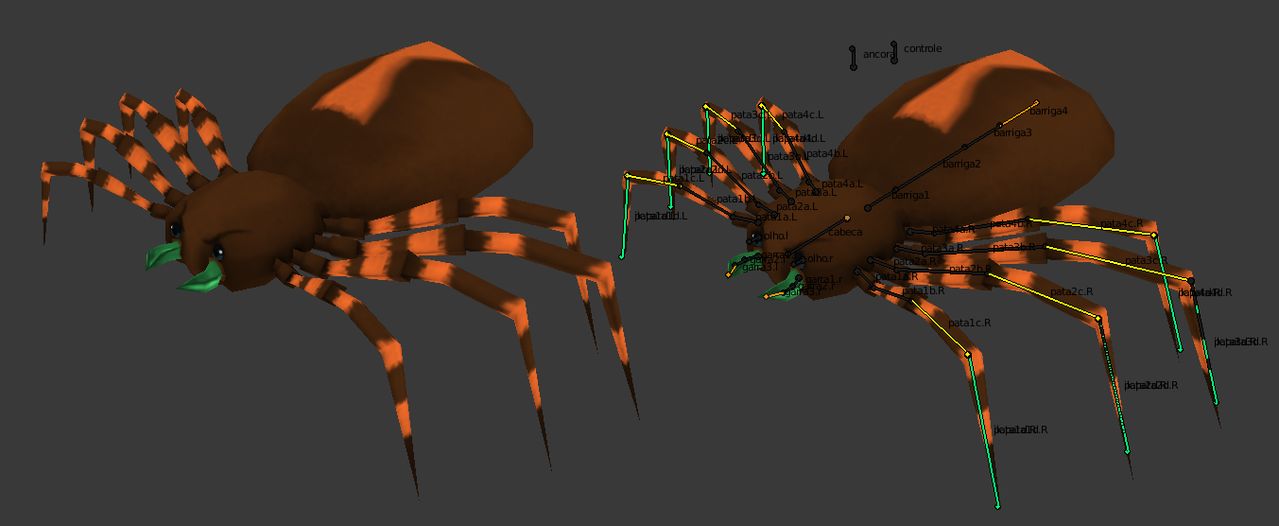 This week I updated the engine of the game with 3 more new enemies (Borgo, spider and Aeropopo) but still have other models ready to include in the engine. But honestly, I will first focus on completing the work of setting of these 3 models, which will take a lot of work for a few days.

Life easier
To make it a little easier my job I am writing a visualizer of enemies, the idea is that with him I can see all enemies, its properties (if configured) and also your animations (to view even if something needs to be improved after the fbx export).
This viewer will help me review the models in a more focused (I know for example that there are two models with very different scales from the rest and need to adjust)