Hey guys!
We've been working on 2 new enemy types yesterday: The critter and the powerup sucker.
Since all enemies in the game right now are always trying to kill the player, we wanted to bring in some refreshing gameplay elements. In case the critter manages to jump on the player it slows down the players movement by 50% and can only be detached by rapidly shaking the right stick on the controller. The powerup sucker is trying to eat powerups and doesn't care about the player at all.
Here are some early pen & paper concepts showing the 2 enemies: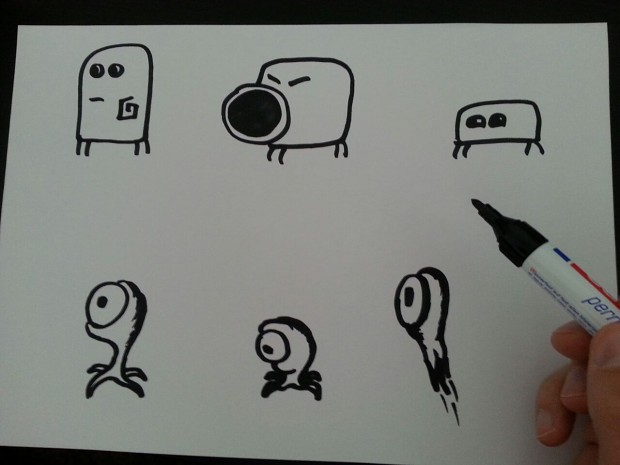 We also implemented "Toni Tinders item shop" today, where the player will be able to purchase equipment items, vinyls and filters. Items bought in the shop can be equipped inside the trophy room later.
Tonis sprite is still work in progress and we still need to animate him after that, but here are some screens to show our current progress: