Visit Website | Download Here (750MB) | Screenshots
We have re-launched the dedicated server for our Tiberium Crystal War game.
It was offline for a few months due to GameSpy shutting down and the Launcher stopping to work because of it.
With this update (the game is the same as before) the launcher will function again and you can join the server and play.
Preview of the new Launcher: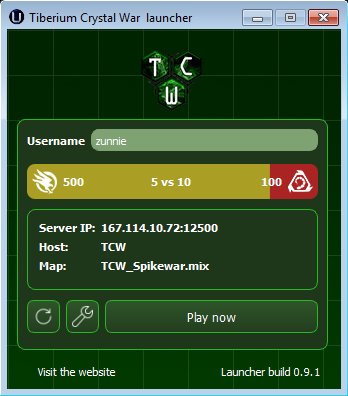 Have fun! :)