We've updated our demo with a lot of improvements and additions, which you've detailed in the image

Enemy AI improvements, High Score screen, Graphic enhancements and many more elements.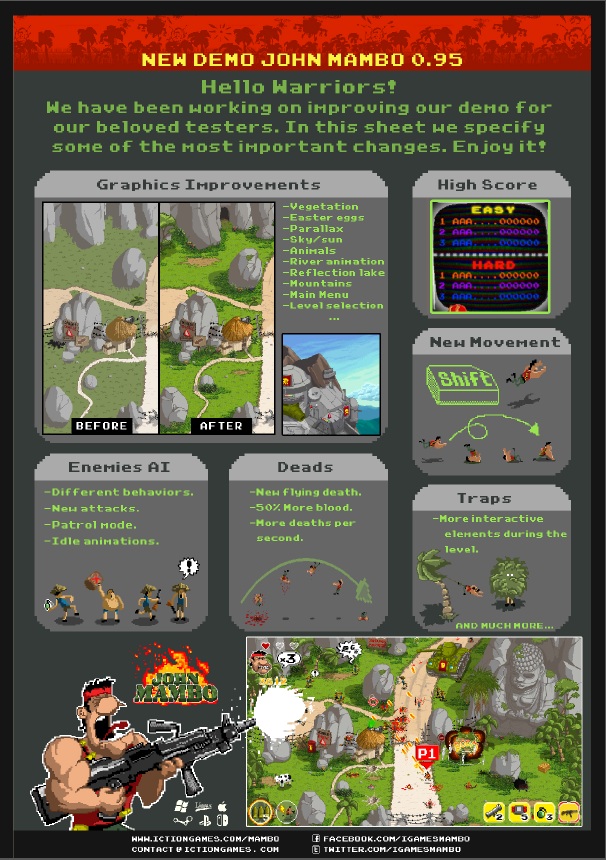 Play and Enjoy!


We also want to remind you that we continue campaigning in Thunderclap, we can help our project!

This is the web:



On September 12 we started the campaign on Kickstarter

Thank you very much for your support.