I've recently released a new demo that features a new map, but most importantly the game should now be a lot more accessible to beginners.
First of all, I owe Johnyliltoe huge thanks for the video he made! I knew the game was difficult to grasp due to its unusual mechanics, and I've seen people fail hard before. But it makes all the difference when a LetsPlayer tries your game for the first time, because they tell their thoughts right as they happen. I've got no idea how they manage to do that while playing, but it's incredibly useful for a developer to really understand the problems people run into. Most of the changes in the new version are a direct response to Johny's video.
There're a couple of small changes, like bigger tutorial hints. Important instructions blink and even reappear when neccessary. However, I assume the biggest improvement to be the generator suggestions.

You see, unless you're playing at a very easy setting, you need to use the generators properly. This means finding the right balance between charging the generators and fighting spiders, as well as finding the right balance between the generators. In retrospect I feel a bit stupid for not realizing how challenging this would be for players not familiar with the game.
In the new version the power and attack generators now say how they should be used. These suggestions are not perfect and they're completely missing for the defense generator. However, they're accurate enough to get you on the right track. I find them useful even for myself, so I made them always available, not just during the tutorial map.
Another simple change I made was to reduce the suggested difficulty settings for characters at level 1. It might not be obvious, but Myriavora in its core is a time trial. Since new players need some extra time to familiarize themselves with the mechanics, they're at a much bigger disadvantage than I anticipated. The new difficulty suggestions try to compensate for this factor.

Of course, you can still ignore the suggestions and raise the difficulty as high as you want. Here's me fighting off 111 spiders with a newly created character at level 1, using the current demo.
Okay, okay, I'm showing off. But I also want to point out that Myriavora has a very high skill ceiling, i.e. you can get much better even without levelling. All it takes is dedication.


Finally, the demo also comes with a new map. It's called Camp Temporis and it continues the sequoia theme of Camp Fidei. However, the new map is much more open, which allowed me to bring back smaller spiders.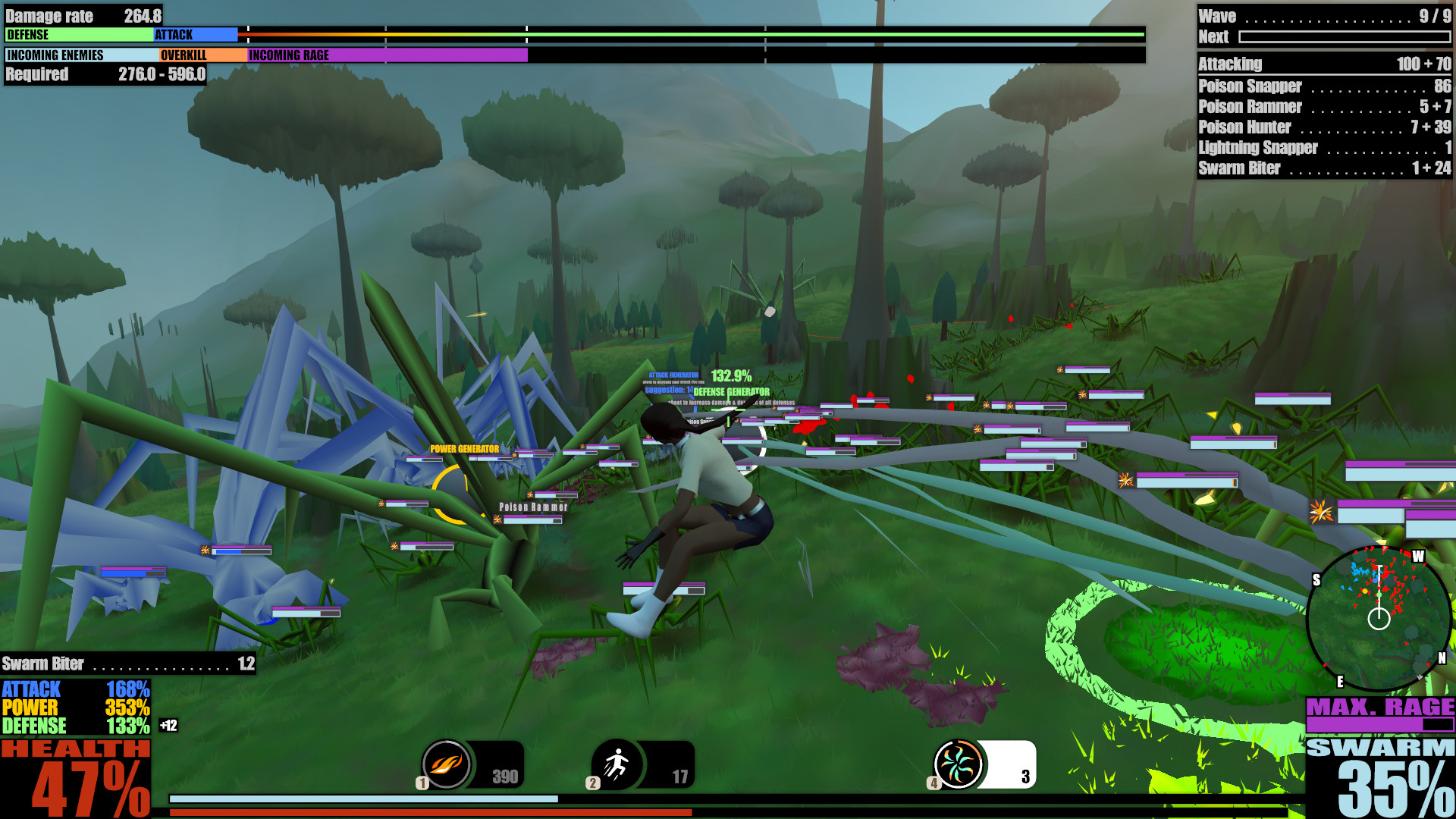 Have fun!