We hope everyone has had a wonderful christmas and a fun and safe new year's eve. Now that the holidays are behind us, It's time to get back to our regular bi-weekly update schedule.
starting today we're adding the second part of the ship production pipeline. As of today asteroids will no longer contain iron or hydrogen etc. They will instead contain iron ore, copper ore and water. These base resources now need to be fed into the new refinery and converted into building materials. You can insert the raw material into the refineries hopper in a similar manner to storing the resources in the vault. Once resources are placed in the hopper, the middle screen of the refinery will now display what materials you can refine with whatever is in the hopper. When you've selected what you want to refine, the refinery will start producing that material until the input hopper is empty or the output conveyor belt is full. When the resource you refined is done simply grab it off the conveyor belt and you can store it on a cargo pad or in the vault.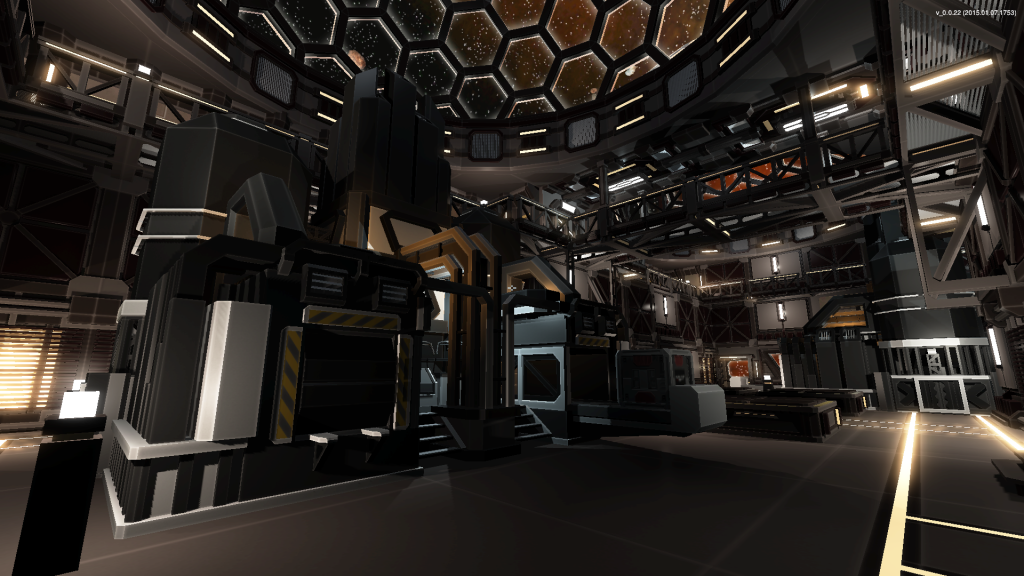 Also you may notice that the back of the refinery has five ports. These are meant for future refinery upgrade modules that can be attached to it. The current plan is to allow players to choose either more refinery slots or to refine more advanced materials. Expect to see more info about this when we get closer to implementing it.
In order to let players get familiar with the process, a set of public use refineries have been placed on the mining station.
Expect many more resources and build materials to be added to the game in the coming weeks and months.
Our second big feature of 2015 is the redesign of the ship connection editor. Over the past few months we've noticed that many people built ships and simply forgot or didn't understand how to connect the power systems. So in order to make the system more easy to use we've changed it so power is now distributed through groups. When you first build your ship every device is connected under a single power group this ensures that even if you don't want to use the power connection editor your ship systems will still receive power if you have a power source and a fuel tank onboard. Later down the line when we implement combat, players can create multiple groups so that when power cores are knocked out other systems that are grouped under different power groups will still remain operational.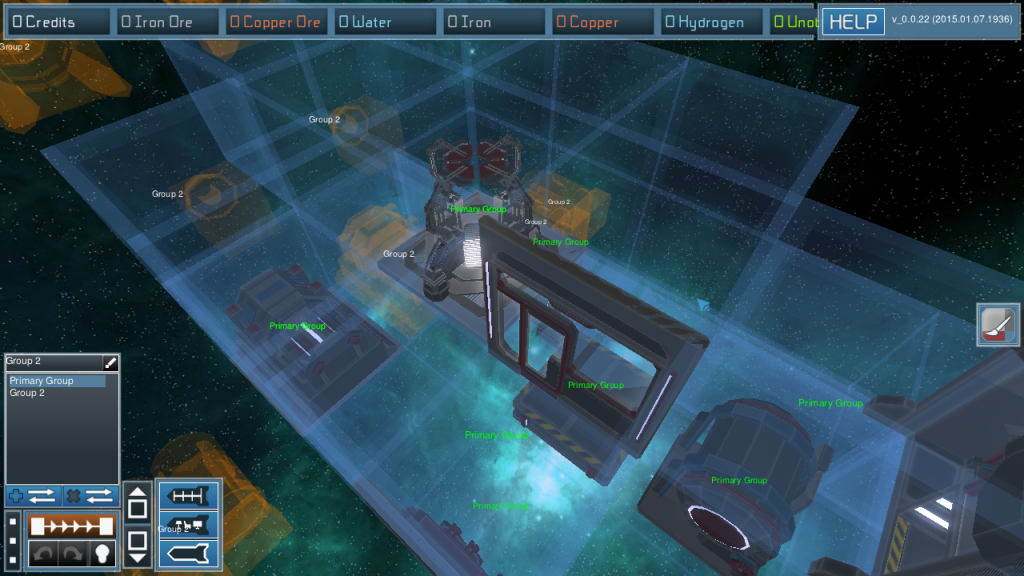 We hope you'll enjoy the new crafting system and let us know what you think. If you want to follow us for more info check out our Facebook, Twitter or engage with us on the Forums.