This week I've added two new interfaces to the game that should help with combat and inventory maintenance along with some changes to monsters once they've spawned.
New Inventory Window

When visiting the vendor or looking in your inventory, previously you had no way to do a full comparison of the equipment piece your looking at against all the characters. I've now added a little window that allows you to see the benefits and losses a certain piece of equipment will have on all the members of the party. This should help everyone decide if they should purchase the item and who could make the best use of it.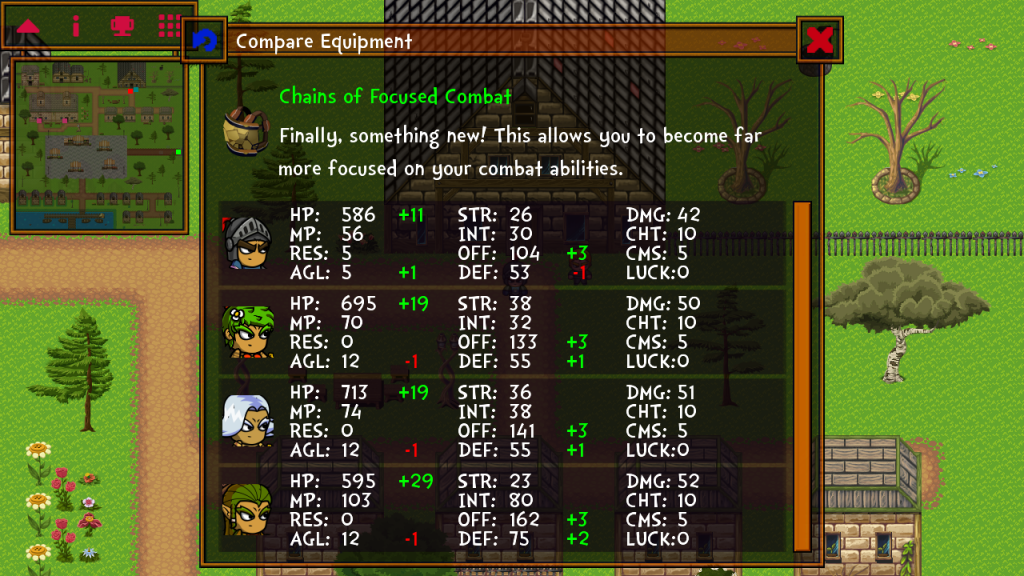 New Status Window during combat
Next up is the new combat status window for afflictions. I recently did some work with afflictions (bad stuff) on your characters during combat by adding little icons on the console showing you how long it will last on you and what there is. I didn't however provide any way for you to get details on what those might be. So this week I've added a new window that gives you a short description of each affliction.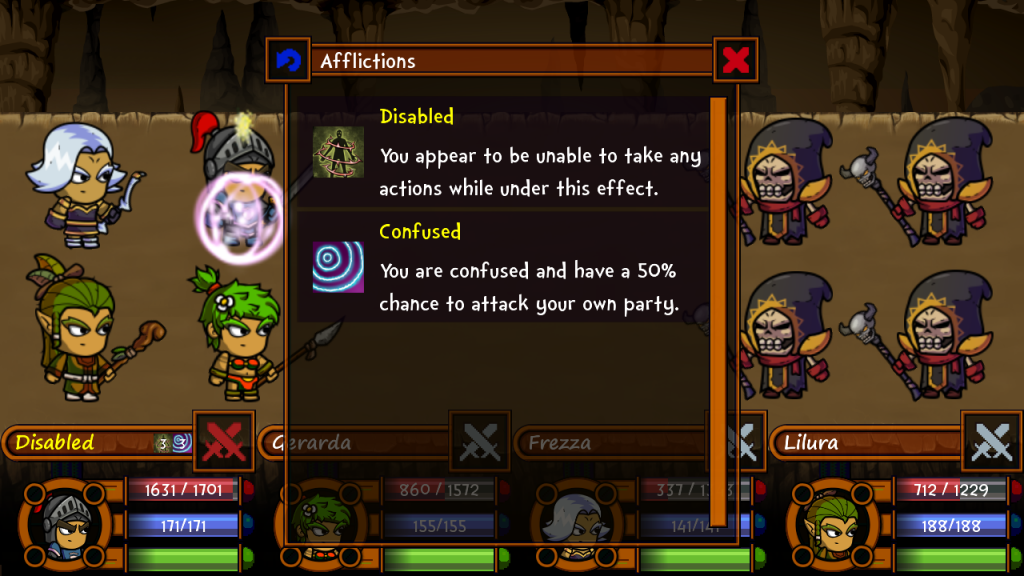 Updated Spawned Monsters
Previously when monsters spawned on the map they would sit around and not really be overly active. This week I decided to change that and make them move around a bit when they had room to (sometimes they spawn in places where they can't move, and thus won't still). This ended up with them being far less static and much more lively looking: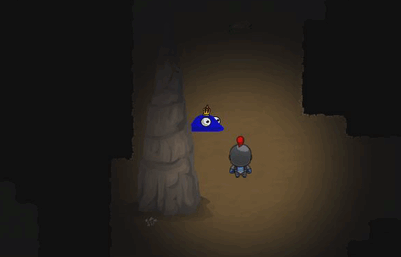 Then later in the week I decided that the direct left/right was also a little bit too static so I added a small (random) vertical incline/decline to their path making them a little bit better:
Want More?
If you're interested in reading more about Mischieviots, or catching up on older posts, feel free to visit us at: