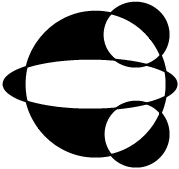 No, your eyes do not deceive. Even though unfortunately Abstract went silent again, we're back. And this time, it's actually a we. My friend Luigi ( Moddb.com ) is going to help me with developing Abstract. He and I will be able to progress a great deal faster than I was by myself. Also, we now have the added ability to blame the other guy whenever anything breaks. Synergy at work!
And on the note of things at work, I've been heavily redesigning the game's combat and level systems. After a great deal of thought, a break from thinking, and some intense thinking, I came to the conclusion that maybe the whole rainbow's worth of colors is a bit much. Instead, the game will focus on the primary colors (and no, green doesn't count). This way, we can focus on making each color have multiple attributes and uses, rather than just making every color a one-trick pony (or just redundant). Presently, Blue's main attribute will be slowing things, whereas Red will be the primary means of attack. We're still not sure what Yellow will do, but all in good time.
Handy image of all the colors when spraying all at once: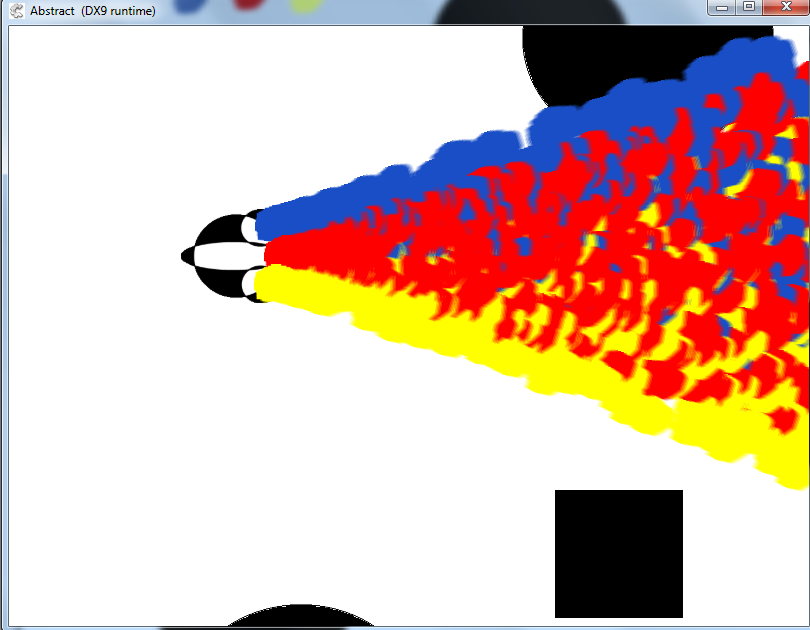 Also, the way levels will work is being tweaked for less linearity, and an overworld region. Puzzles also are highly more likely now that we've got a more condensed set of colors to work with. 2D shooting will remain the primary focus, but I'm sure you'll all agree that some variety in gameplay can be very welcome.
That's all for now, cheers!