"Valhalla Lost" is a distinctive Collectible Card Game mobile game based on Nordic mythology.It is improving with unique design of cards and block system, its characteristic skill system also will surprise you. You can equipment you heroes or creatures with weapons and armor. More deck capacity and namesake card capacity, strategize your deck. Not only you can play against other players, but also challenge diversified instances and quests.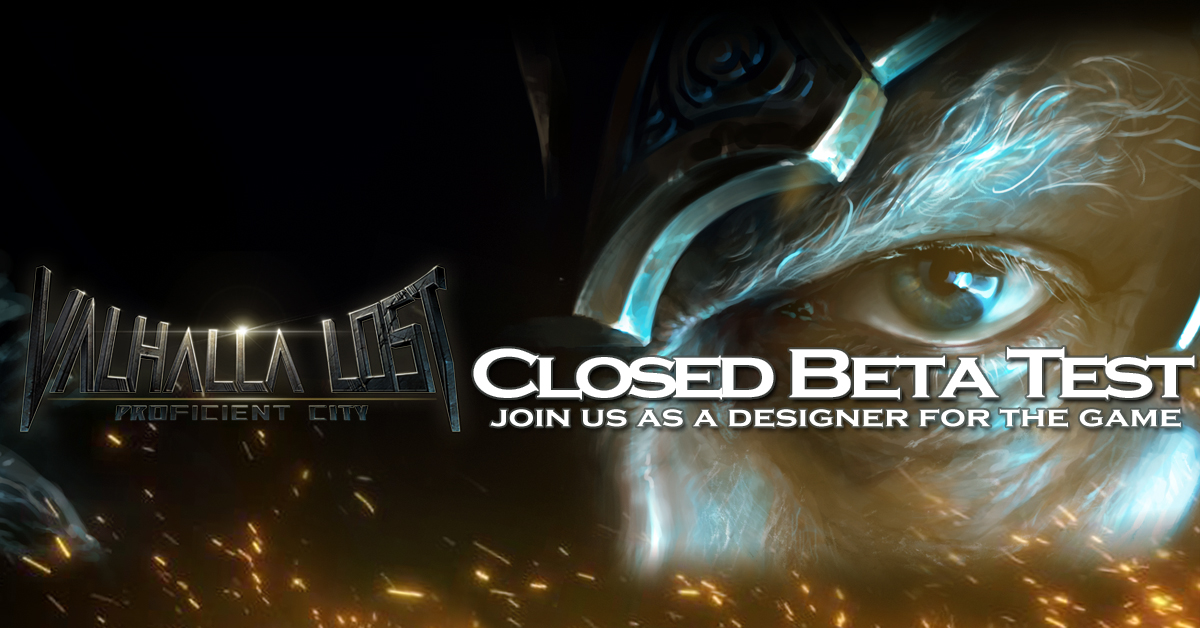 "Valhalla Lost" will soon have its closed beta tested, the developers are striving to improve and looking forward to your joining, even being one of the designers of this game!We would like to invite you to join the closed beta test, any of your proposals for the background, game play, card design and so on will be welcomed.Your valuable proposals are likely to be adopted in the next version and produce into the game! Once your proposals being accepted, the following rewards (may not be limited) you might get:
Become one of our player designer! Your name will be added into the co-designer list.
Design a unique card with your name or the information you provide!
We may add you or the name and story you provide in the game mission!
We may accept your design of background story or task!
We may make the card with your art design, even the photos you provide!
In the meantime, for thanking your great support of "Valhalla Lost", we will provide you excellent game resources during closed beta test. The reward never ends! After game launching, we will provide more great gifts!
The closed beta tested is coming soon. If you are interested in this, please enter our Facebook fan page and like us to know more:
Facebook fan page: Facebook.com
We are a growing group, keep attention and more information will be updated.