Hi friends of Steam, Tracks, Trouble & Riddles,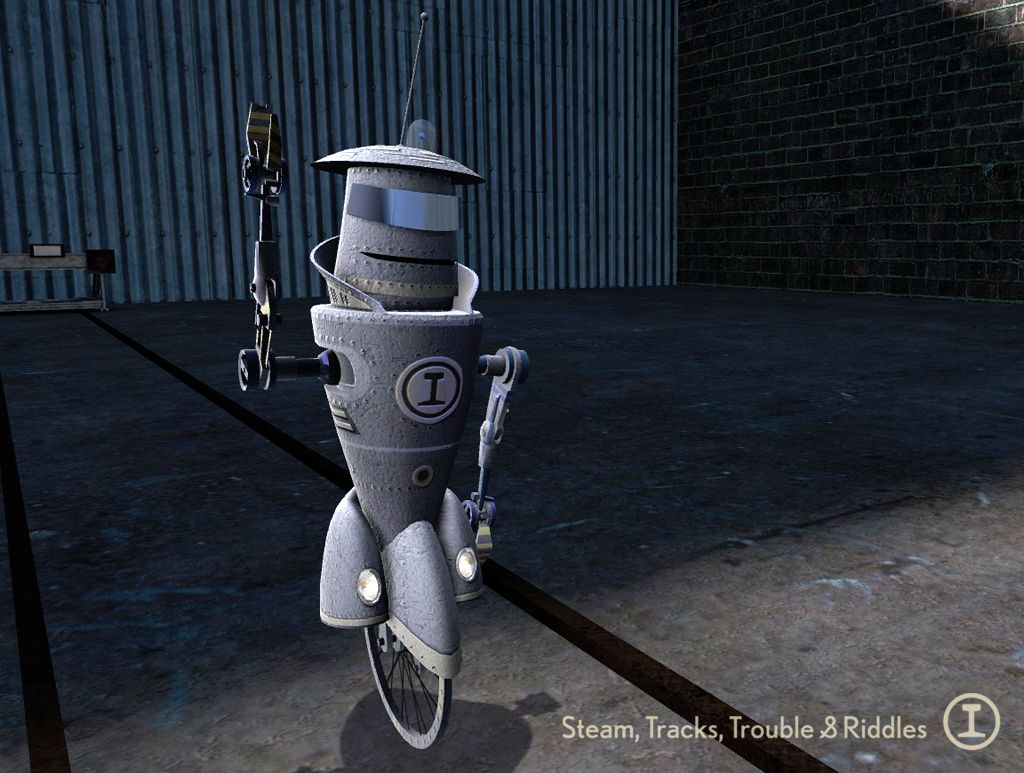 About half a year ago I posted the last update of this mod. I am sorry that you had to wait so long. Hopefully this news will ease your pain. The character duo of this mod, Easy Rider and Happy Jack, are now ready to enter the stage.
Easy Rider was a simple metal barrel, but was promoted. Happy Jack is living inside his head and helping him, if the neurological function do not work well. Happy Jack is very busy all the time.
The new characters will play the role of helpers and guides for the player, giving some useful hints and guides to solve the riddles and puzzles.
You will find some new screenshots in the "image" section of this site as well a short intro-sketch on youtube and here under "videos"
Why it took so long for this? There are two basic reasons:
- Mod projects like this do not really fit to real life duties /-:
- it was time consuming to create this characters in the source engine, because I had to build all elements from scratch: The Valve Biped Rig is not very useful for robot's which have no legs but a bicylcle wheel mechanic or, in case of Happy Jack, only some scissor like hinges at the base. As well all animations are customized for this characters, the big animation library of the sdk is useless, because the structure of the skeletons do not match.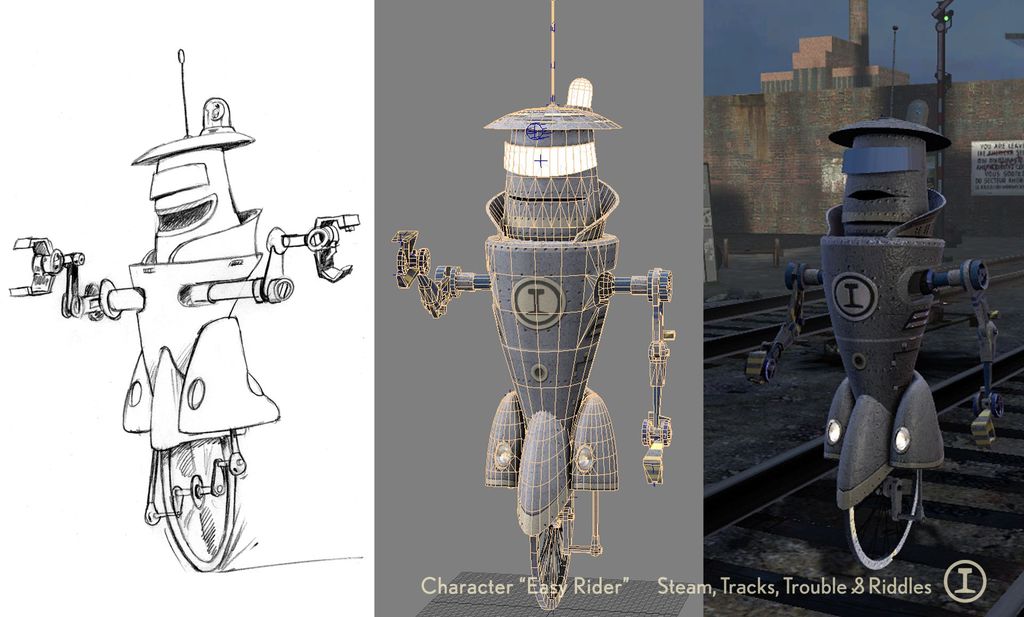 The good thing on this was learning effect:
Now I know more about the system of rigs for source enging, phonemes and the way how to do a machinima. I plan to publish an advanced tutorial about creating a rig and its control-nodes in Softimage XSI from scratch in here.
Thank you to the people behind the tutorials, especially the one of Ross Scott about machinima creation, published at noesis-interactive.com
Feel free to give your comments and opinion on this, every kind of feedback will help the development of this mod