Boxboy has been upgraded with a skeletal animation and physics system that make him squishier and bouncier than before. It's breaking news!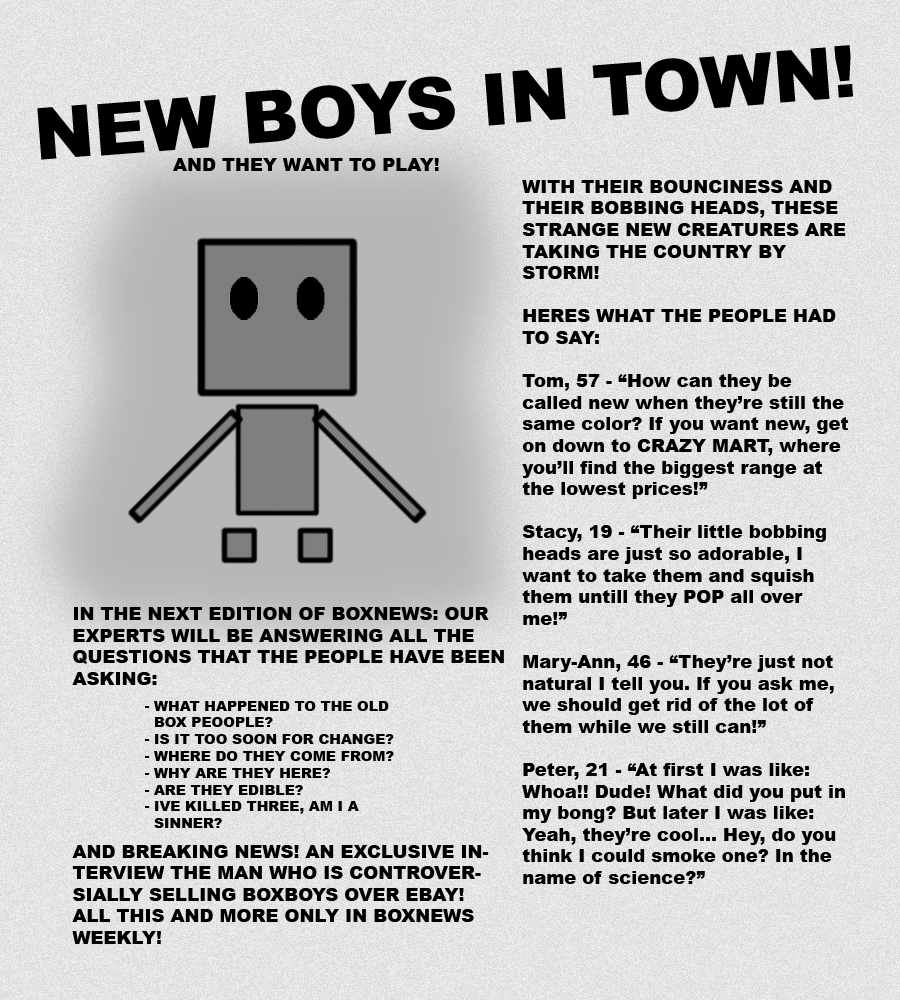 Using this new technique I can also attach little physics bits to him as decorations, like a tail or feelers or balloons, and I can also create some nifty animations such as victory dances or taunts.
Are there any other changes you think I should make while I'm at it? And any ideas for player addons and enhancements?