Akkail have been working hard recently but, unfortunately, not on Dungeon Warp. Our efforts have been focused on Project: Second Dark (which hasn't yet been announced) however, we got back to work on Dungeon Warp today and, although it isn't much, these were our efforts in pushing towards release for the day.
We have a new player sprite:

The old one was (I think) identical to the 'Realm of the Mad God' wizard due to our love of the '1 bit' art style of Oryx. This sprite is, again, is heavily inspired by the work of Oryx. We'll be purchasing all of Oryx's sprite packs after the IndieGoGo campaign to show our appreciation.
Also, it is now almost possible to customize your character's color but, for now it's only code.
We'll be working on UI and menus this week which will be the final step in implementing color customization.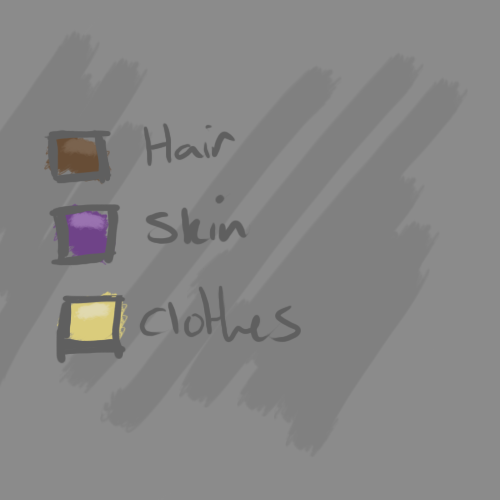 Obviously just a mock up. The final version wont be poorly drawn or have the colors mixed up.
We want to release something for you to play around with pretty soon, more than anything, but development is getting tricky. We'll hopefully launch our IndieGoGo campaign soon and, with that, development will be full on and we'll look into Linux and OUYA support.