I just wanted to touch base with all of the Indie DB community and show a little bit of what is to come for the future of RC Sim 2.0. I have been making a bunch of big changes behind the scenes over the last few months. I have been looking at the numbers of Multiplayer, Levels played, average time played and other stats and have come to the conclusion that we simply dont have enough players to have a good multiplayer experience. Soooooo, Since we are still in Early Access I have decided to build a more local gaming experience with some AI Cars (computer opponents) and some other RC related challenges.

Meanwhile, while you are waiting..... Here are some new models and animated suspension videos to give you a taste of the level of detail that I want to bring to the entire game. Let me know what ya think in the comments below.

Things I am planning and brainstorming on doing to the game: (Subject to change). We will be starting with the land vehicles and then moving to Air followed by the Sea Vehicles. Finishing them off with new setup menus and the ability to add some AI bots to have fun with.

LAND VEHICLES:
- New High poly models for most of the vehicles. (I am redoing them one at a time as you can see with the three cars below)
- New Physics and tire models tweaks.
- Animated individual suspension components and servo Linkages on applicable vehicles.
- Custom Paintable Lexan Bodies and the ability to share them with friends.
- Changeable accent colors on chassis's with aluminum parts, Wheel colors and other custom parts.
- New Menu system for loading tracks and cars. (Current one is confusing and non user friendly)
- AI Bots to race against or just practice and cruise around with.
- Some other fun RC surprises for the land vehicles...... ;)

AGAIN... THESE CHANGES ARE NOT INCLUDED IN RC SIM YET.
These new vehicles will be in a future update along with a bunch of other changes. This is just a "Teaser" to show the community that I am working on some new exciting things.

I will try to post more announcements in the future. Its just really hard to do as a one man developer but I will try and post more info.

As always...... THANK YOU FOR ALL YOUR SUPPORT!

Kevin



Quick Video Showing the new cars in action at my blah "test facility".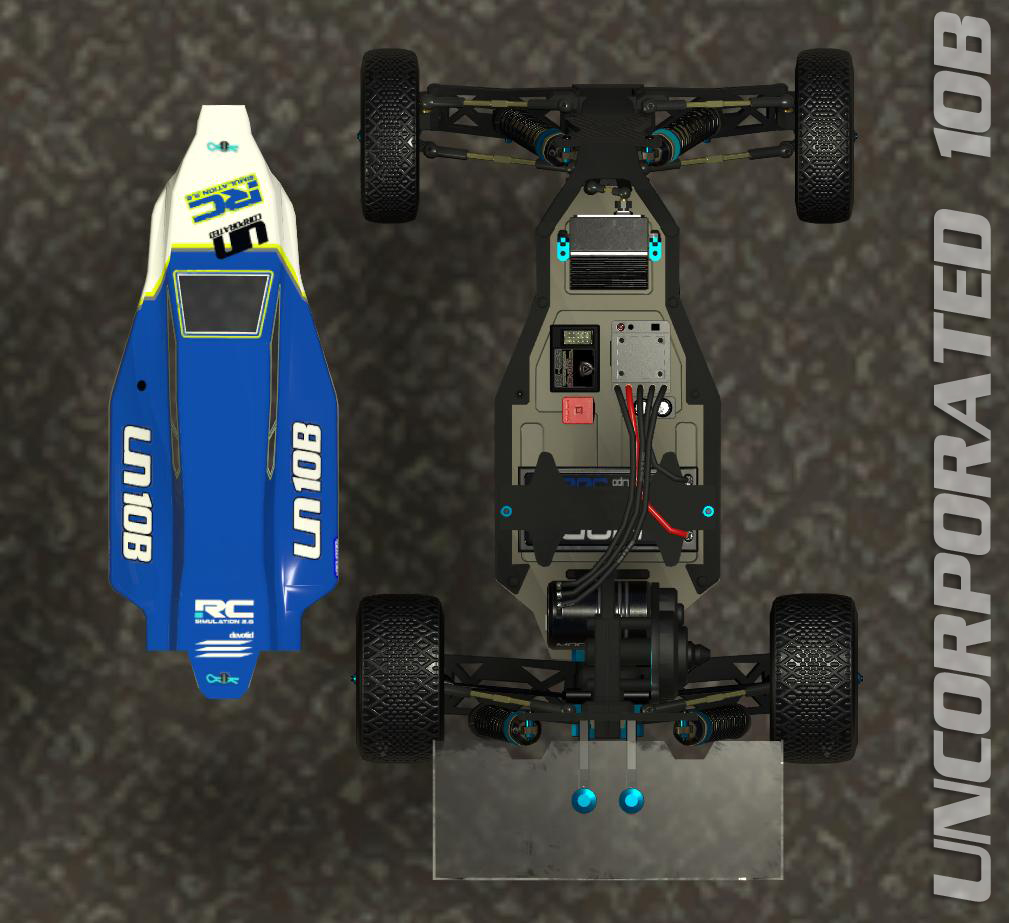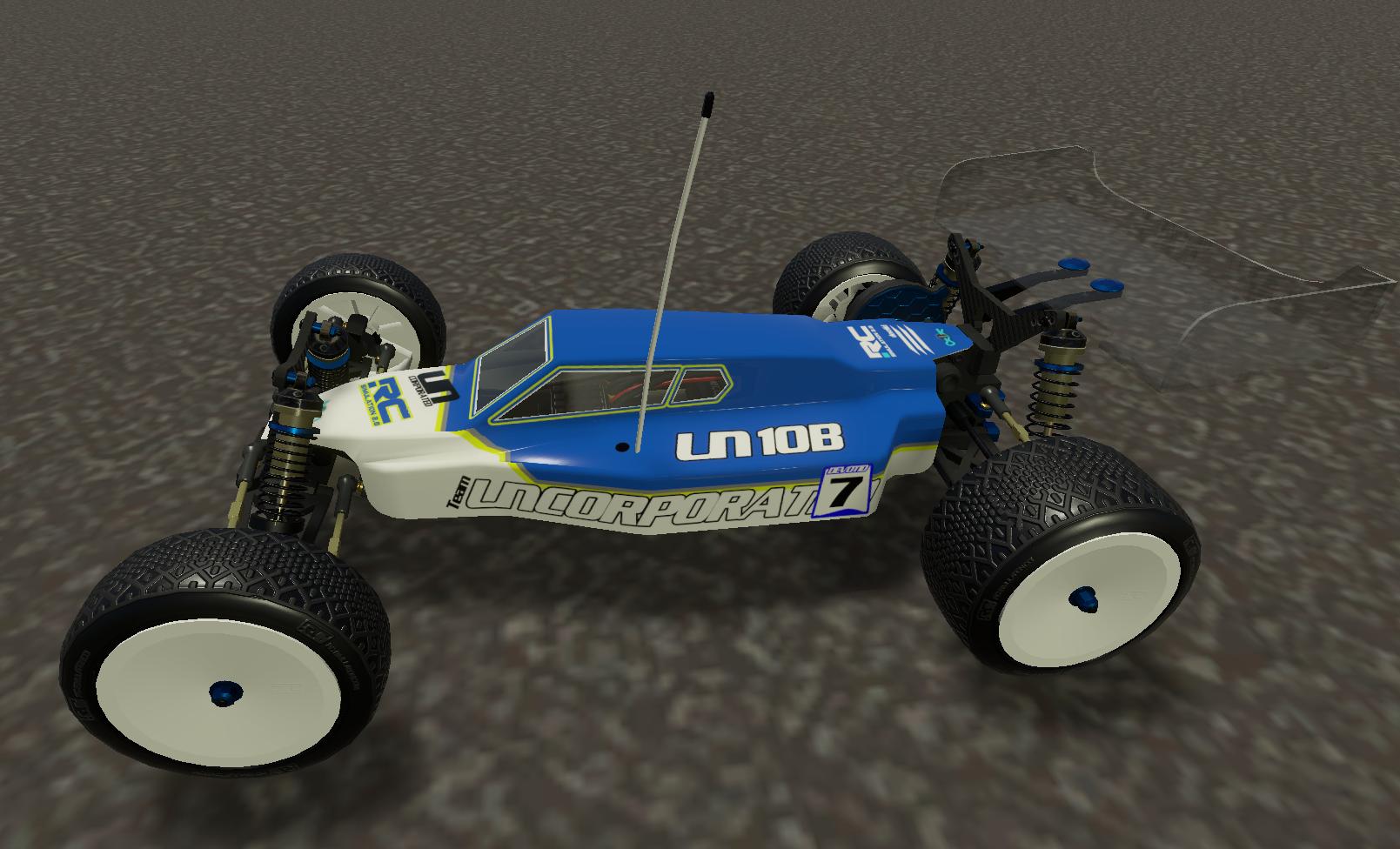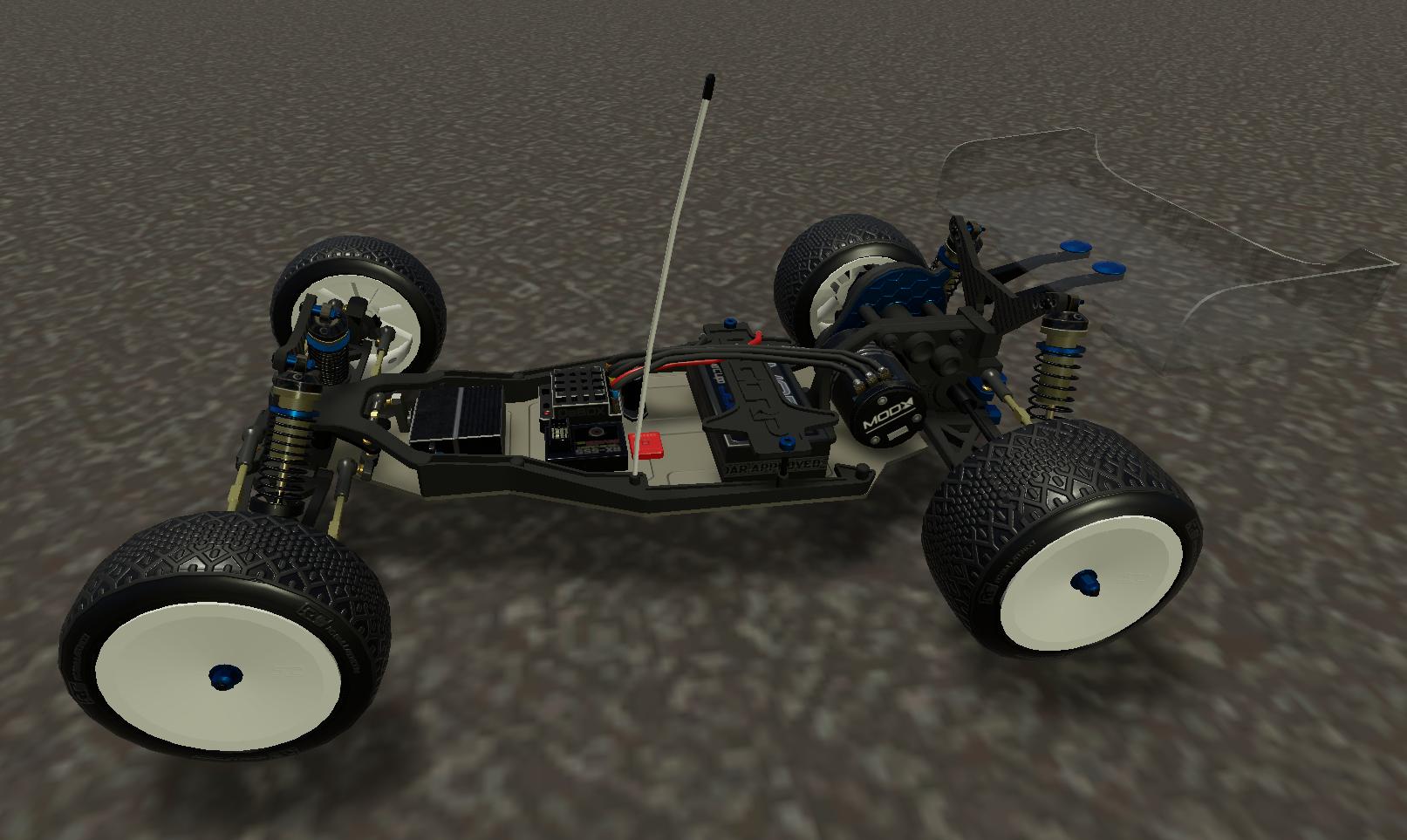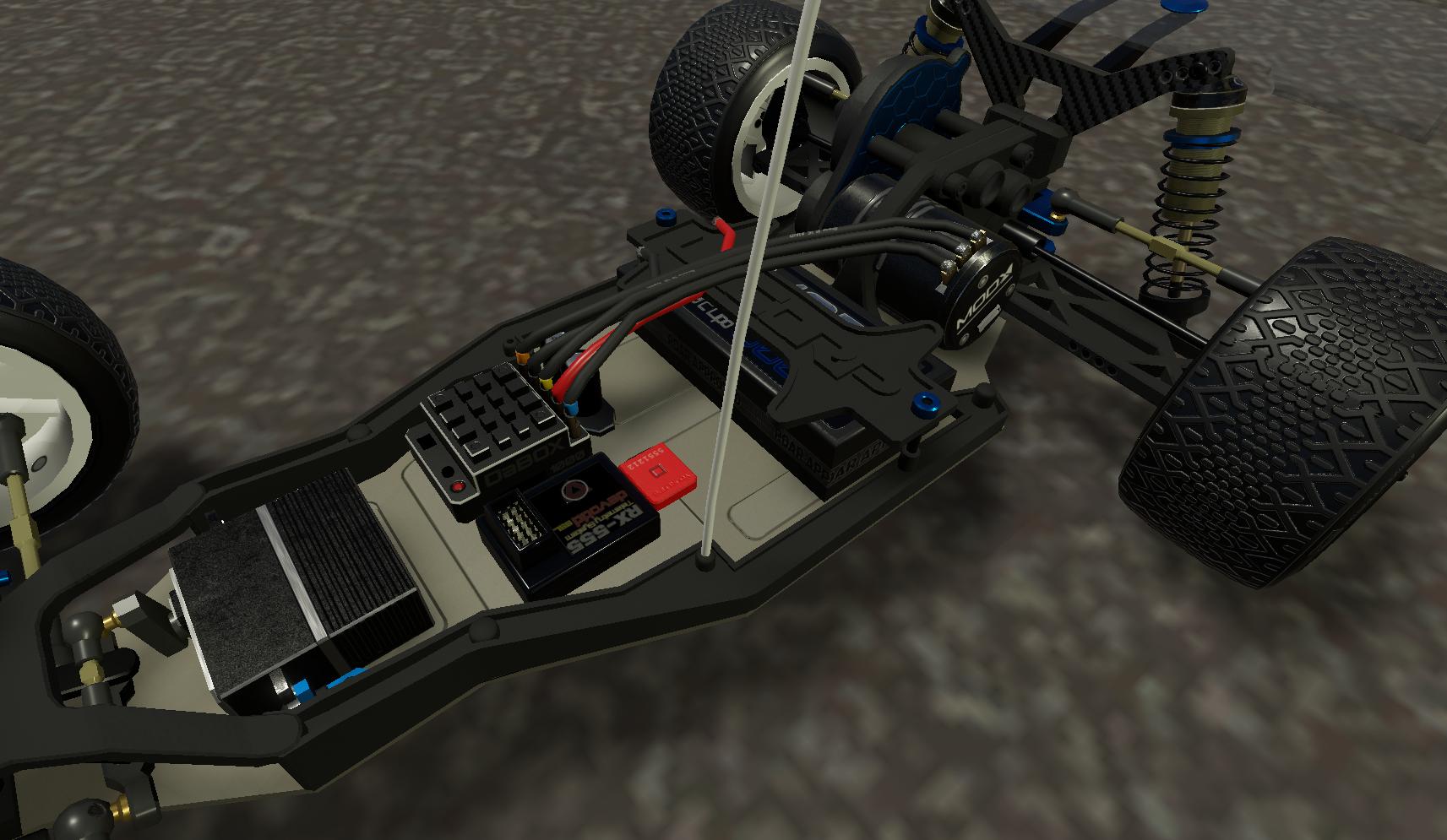 New 2WD Off Road Buggy. Coming Soon.....
My first RC Car was a 2WD Tamiya Falcon that I got for Christmas of 1989. My father took me to Rogers Hobby Center (were I still shop today) and let me pick it out. We built it on the kitchen table over a weekends time and as soon as the paint was dry I was thrashing it in the open parking lot next door. I wore that car completely out. Bald tires, many many trips to the hobby store for dog bones, leaking shocks, ball cups always popping off..... haha. But boy was it fun. It was THE car that started my life long hobby. I still have it tucked away in the attic somewhere and am saving it for a Vintage class. What was your first RC Car?

I have always loved the 2wd Buggy class for its agility and speed on so many different surfaces. I have been racing 2wd buggy as long as I can remember. Know that I think of it..... I have never been to an off road rc race in 30 years and not entered a 2WD buggy in at least one class.

The new Uncorporated 10B buggy features all the moving steering parts and independent suspension animations for each wheel now. I have been learning a ton of new modeling skills over the last year and plan on making RC Sim look much nicer in future updates. I have also acquired some new texturing software and am finally not just doing all of my textures in Photoshop. My new workflow is much faster and should allow me to move through the models a little quicker and update them to look much more detailed and immersive.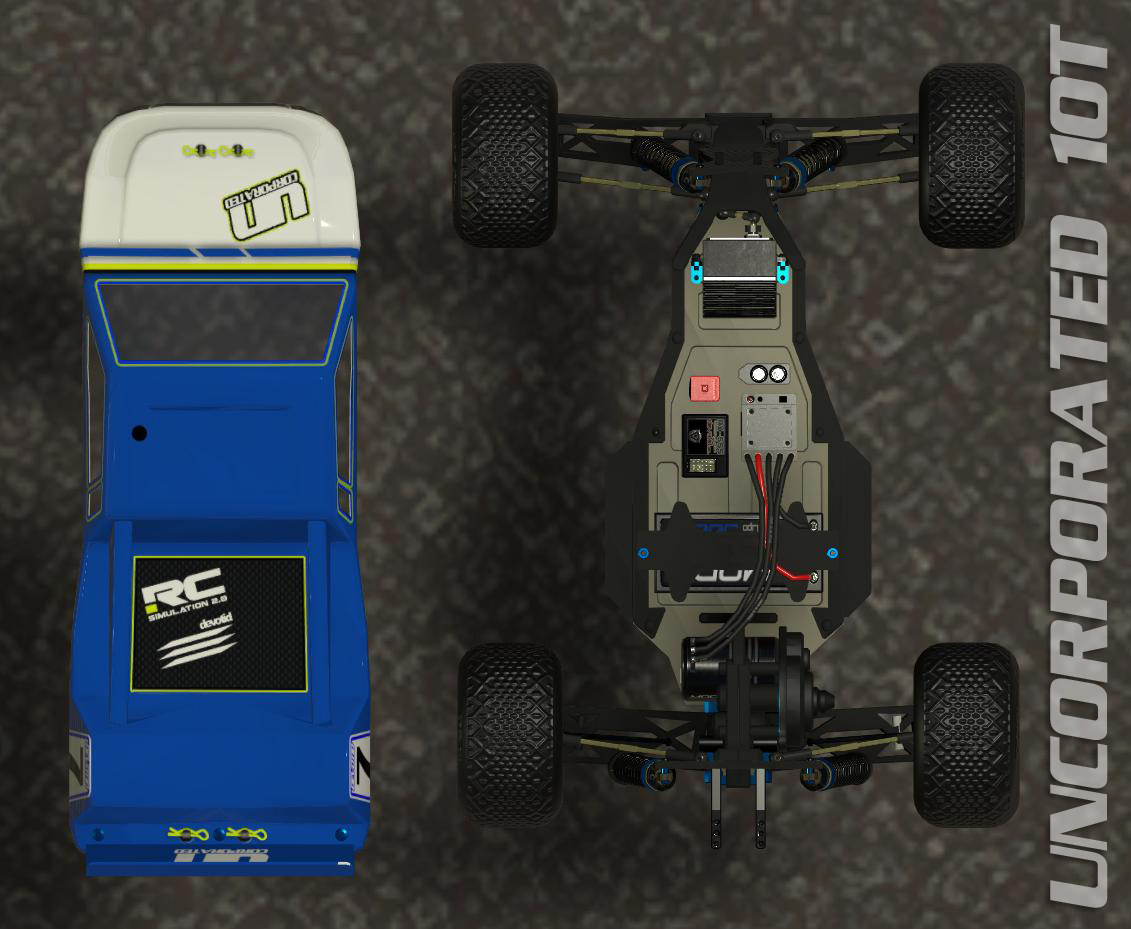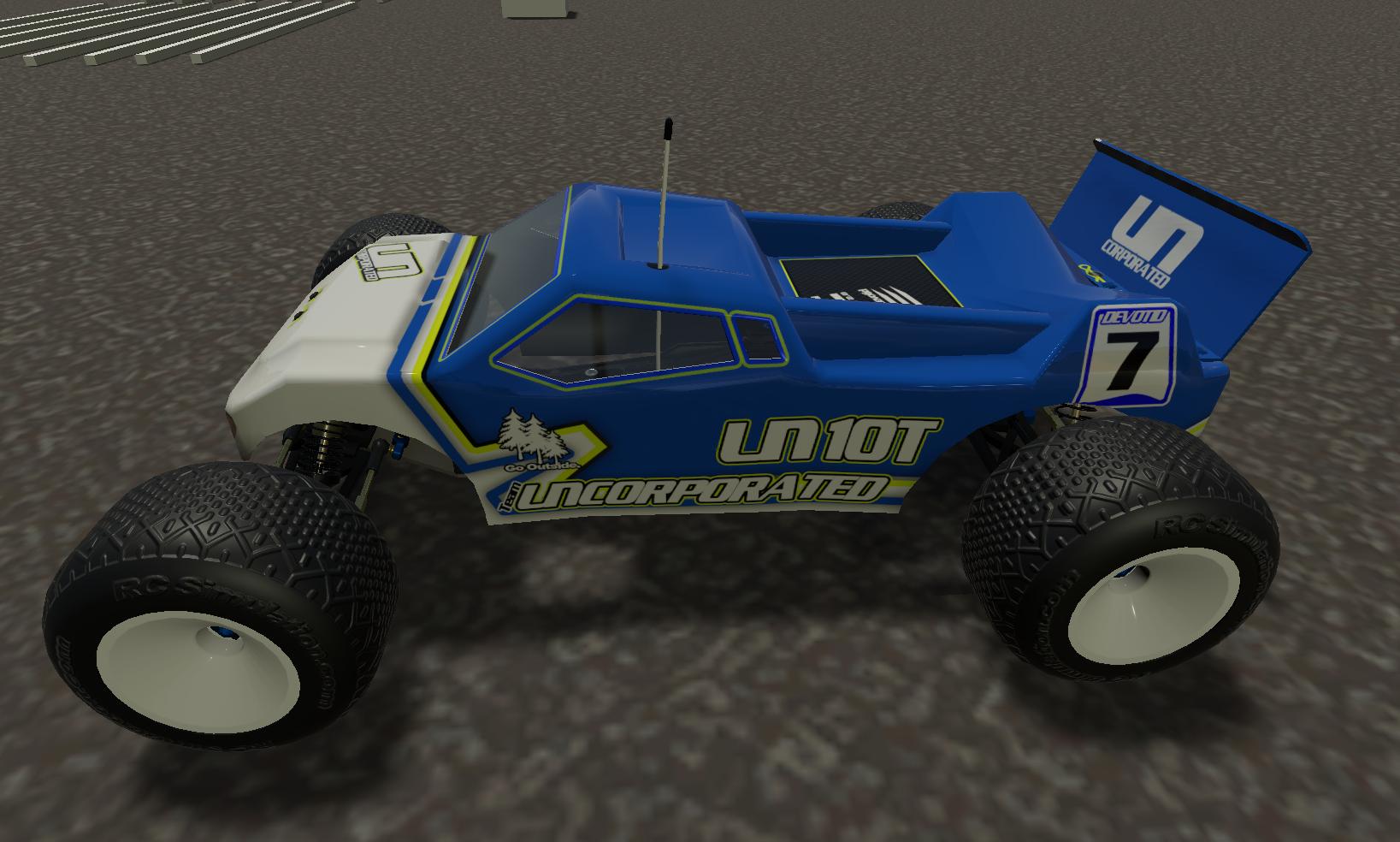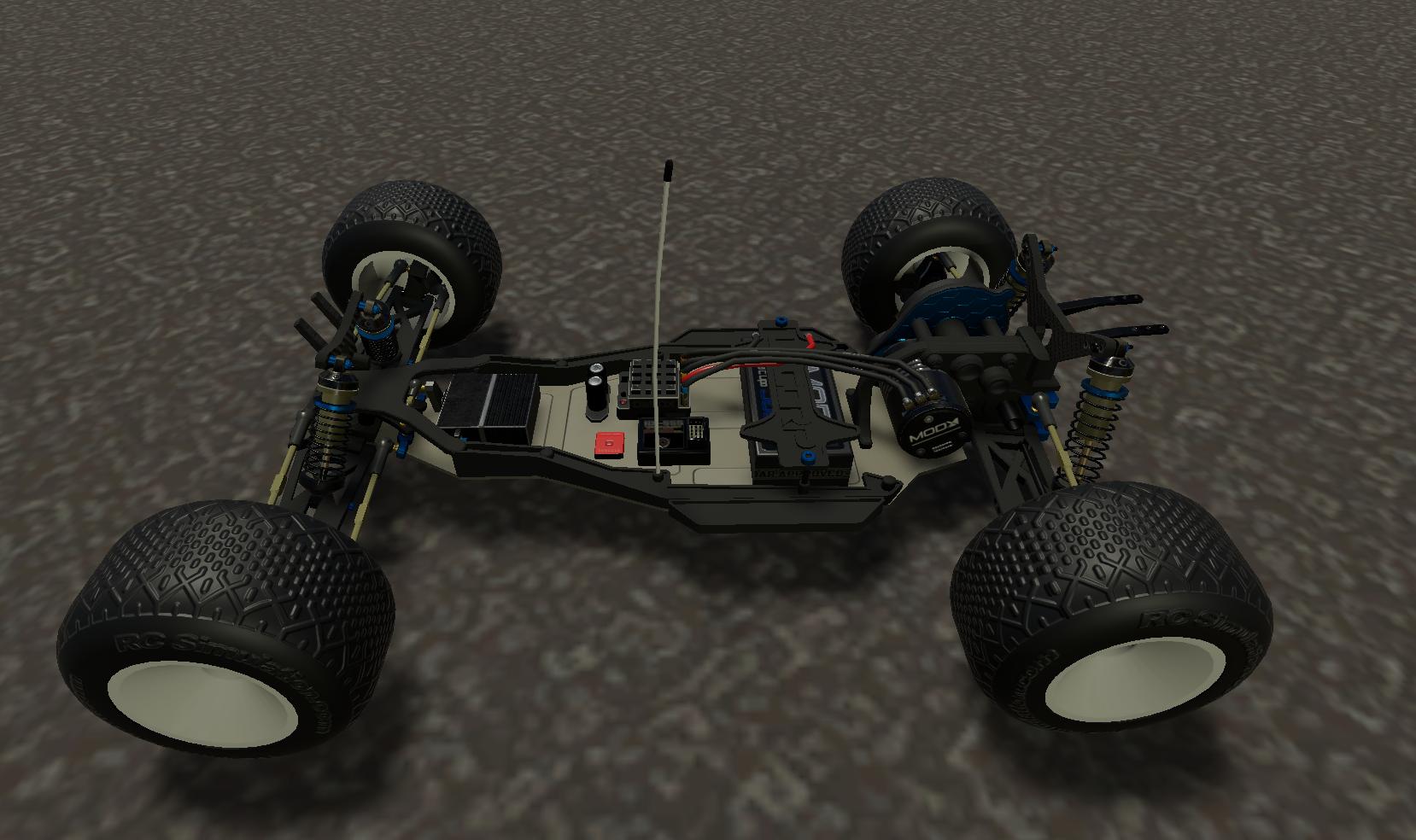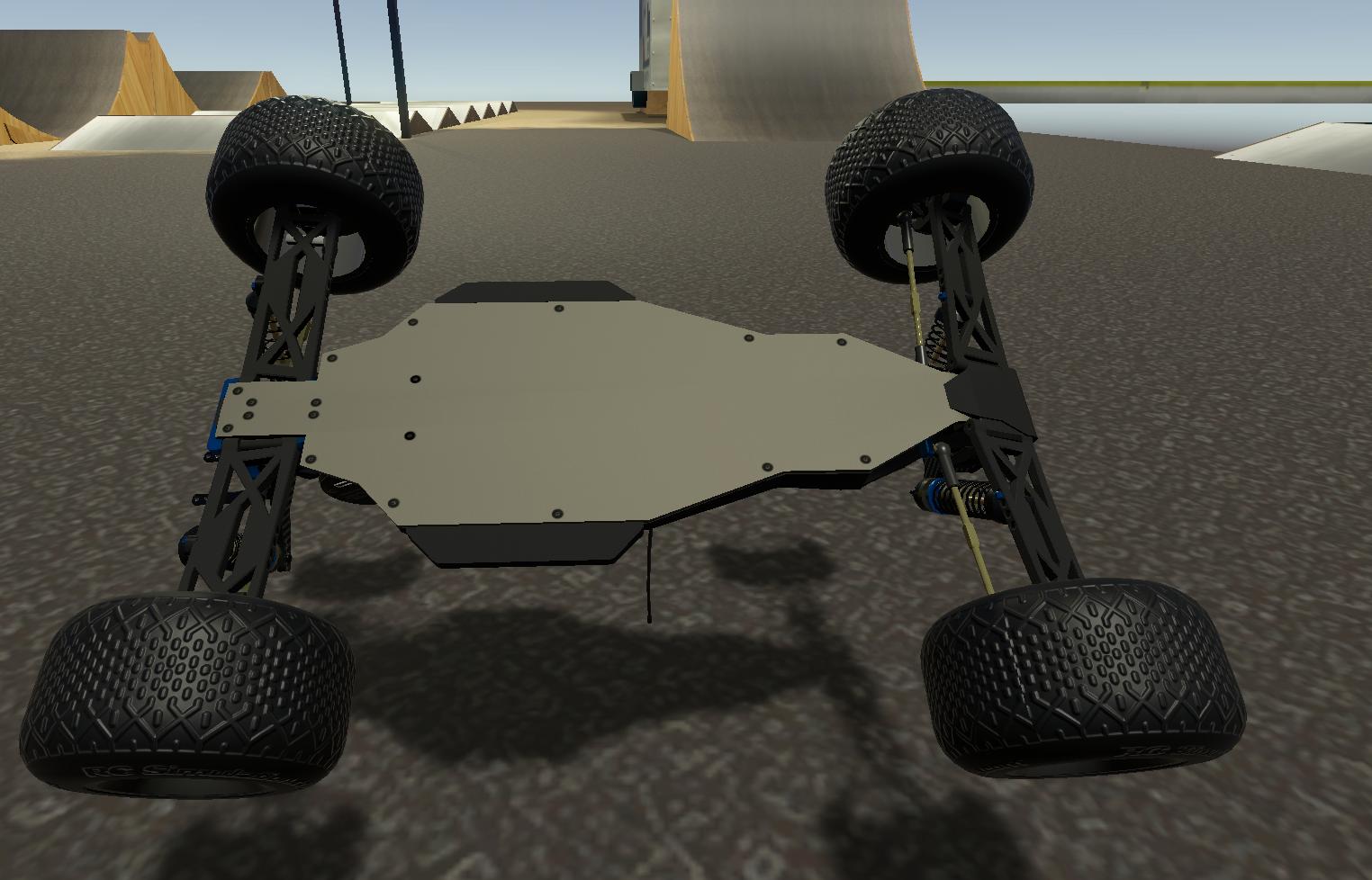 New 2WD Off Road Stadium Truck. Coming Soon.....
The first truck I ever owned was a RC10GT. It was a nitro truck with a terrible duratrax .12 engine and a crap sliding carb. It ran really inconsistently and I had a real tough time with it. Engines were not very good back then.... Or I was just bad at tuning them. lol. I remember I loaned it to a friend to race at CRCRC in Columbus, OH in 1995. It was one of the first indoor off road races in the country held at a HUGE horse stable the size of a super walmart. The truck had a bad showing and didnt finish a single round in 4 days of practice or qualifying. It would just break or flame out. I think my friend spent close to a $1000 bucks on food and hotels that week too......so a car battery fell on top of it about 6 times in a row after konking out in a qualifier for the last time. It never ran again. I still see that guy all the time at my local tracks and we giggle about that one.

Fast forward 10 years later and I built a fresh RC10T4. That thing was AWESOME. I was hooked again and have owned trucks as a backup class ever since. Its a wonderful class to run at a big race to get some extra track time and the racing is always superb. In 2013, I went to the Cactus Classic in Scotsdale AZ and ran the whole event on one set of JConcepts Blue Barcode tires. This was before way before the days of "Sugaring the track" and you could get away with that.

Seeing that most all 2WD Stadium trucks of today's generation are just bigger versions of a buggy with longer A-arms and larger tires, they tend to handle very similar to a Buggy. Stadium trucks feature larger tires that absorb the bumps which also make them a bit easier to drive on a rough track....and being from Michigan ROUGH TRACKS ARE EVERYWHERE!! lol.

Being a JConcepts Team Driver for over 5 years now..... I just had to update the Truck with a new lexan lid styled after the new T5 Finisher series of JConcepts Stadium Truck Bodies. I simply LOVE these bodies and have been known to retire them to the "garage shelf" quite early just to keep them with extra shine. ;)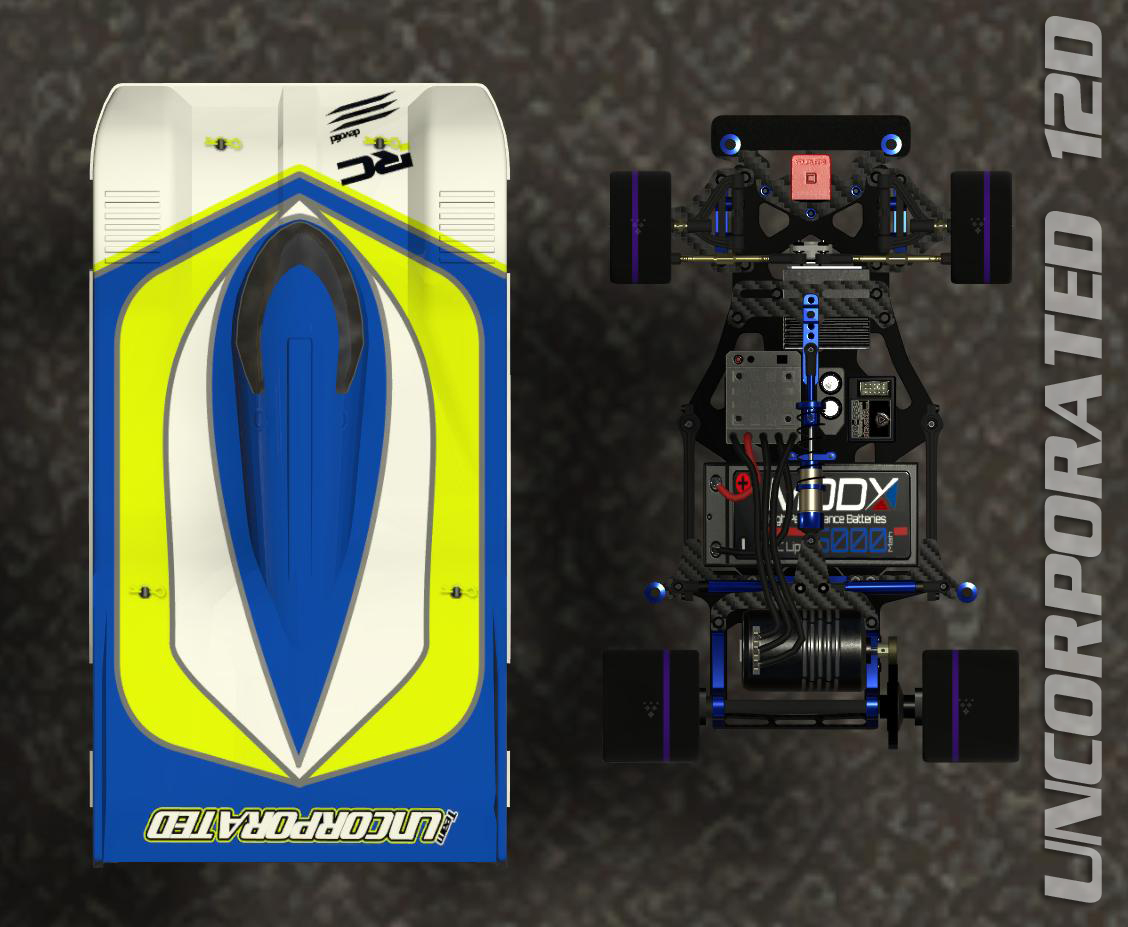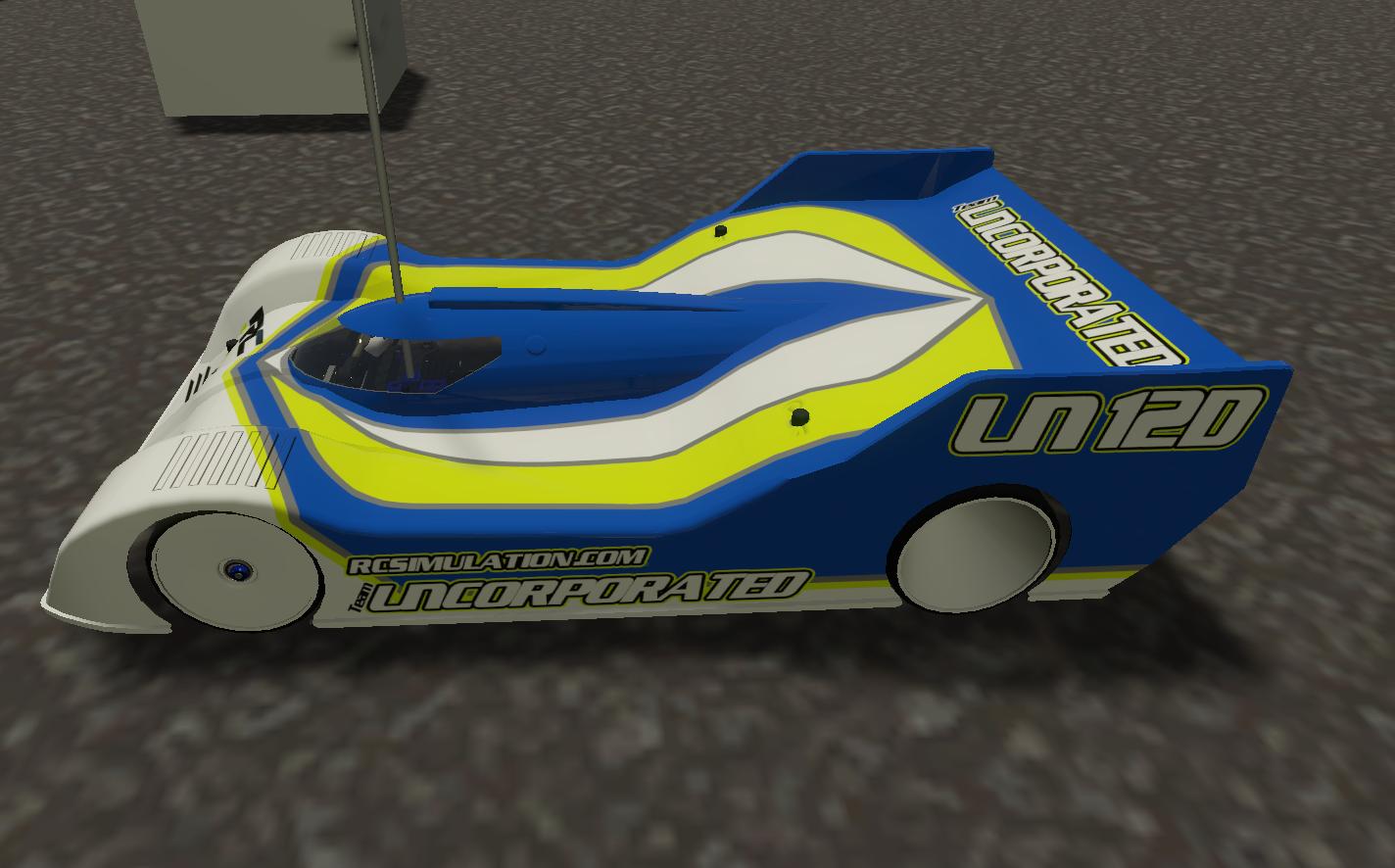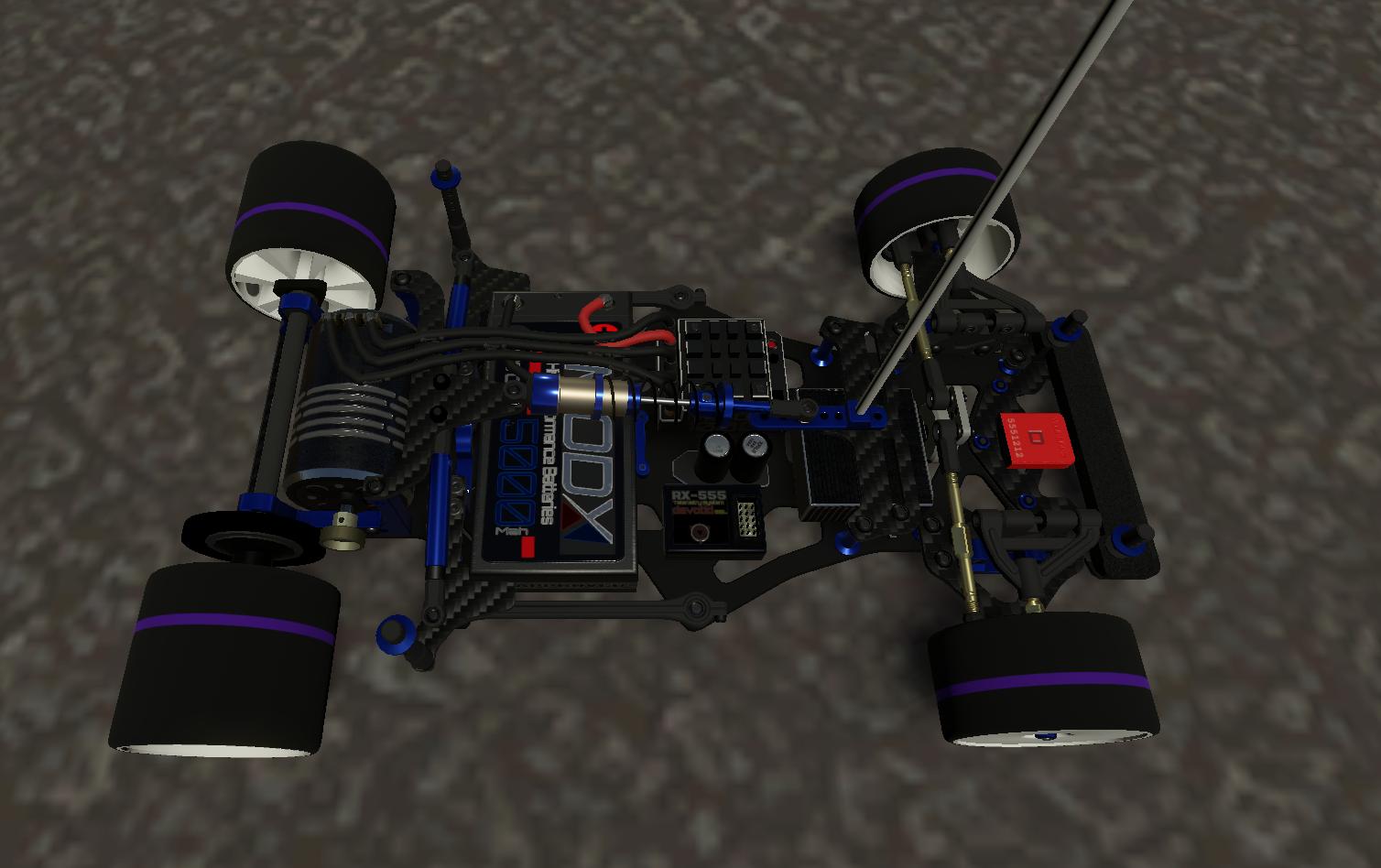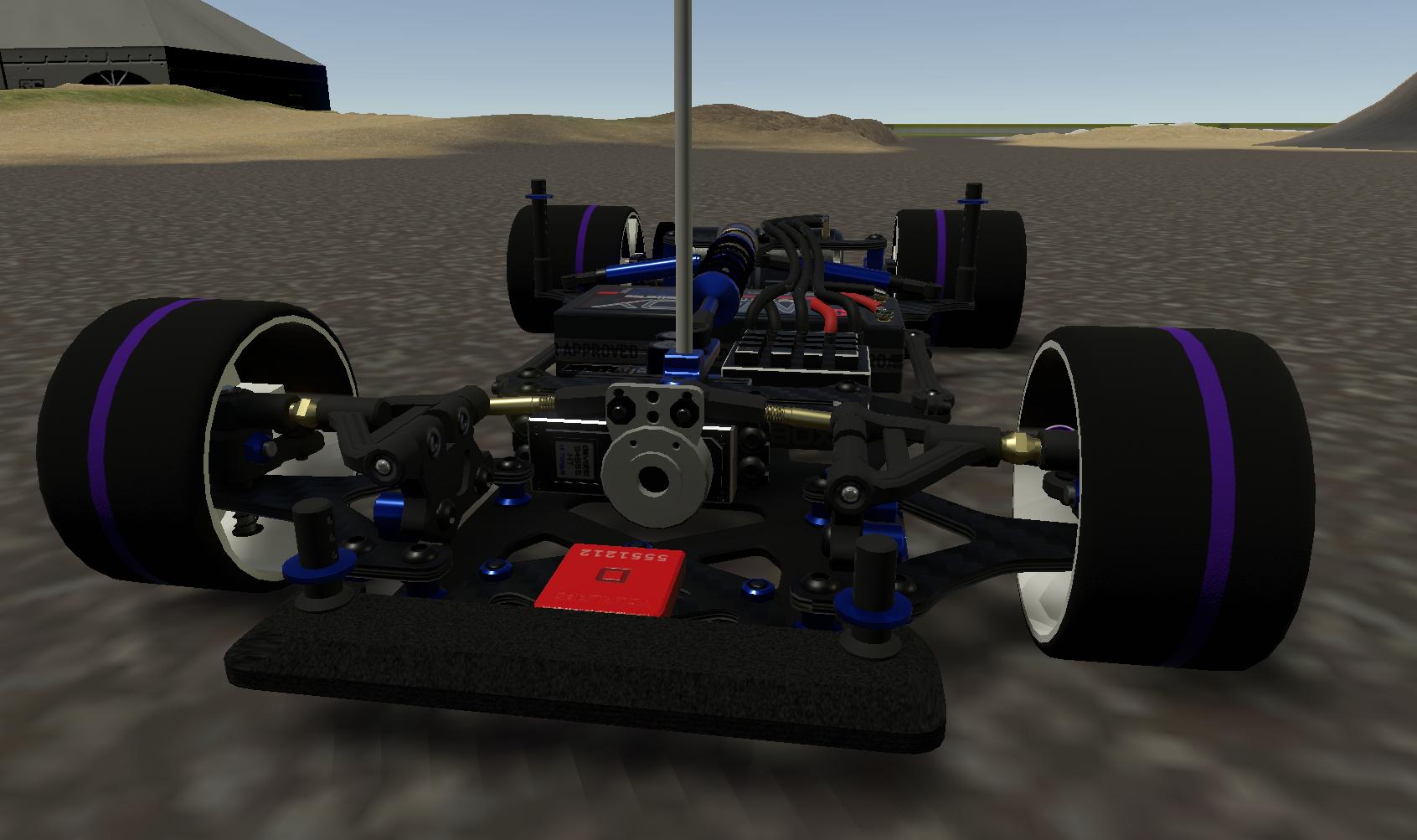 New 1/12th scale pancar. Coming Soon.....
I LOVE 1/12th scale on road. The precision. The speed. The High Tech materials. The small cramped pit spaces. The wonderful smell of tire dope in the morning. ahhhhh tire dope. Oh and dont forget the tire trueing. I think I am the only one that still LOVES trueing up a new set of tires.

I got into "running the rug" back in 1993 at USA Raceways in Bridgeport , MI at a track that was maybe 60' x 30' in dimensions. It was a small tight layout every weekend and it was like fighting in a phone booth. I LOVED IT. Most of my driving skill today comes from running in those tight close lanes. My parents would drop me off every Saturday morning and the track would have a double header race. Dave the owner would run once in the morning and another Race at night. I wish more tracks would do something like this and have less time in between races.... But again, that's another story.

The class to run back then was 1/12th scale Brushed Stock. 27 turn brushed motors locked at 24 degrees of timing. They would get 40 entries in both the morning and evening races in the winter seasons. Some of the fastest drivers in the world would show up in early November each year to practice for "The Indoor Champs" that took place every year on Thanksgiving at a Holiday Inn in Independence, OH.

The new 12th scale pancar in RC Sim 2.0 will be equipped with changeable wheel colors, Aluminum accent color choices and also features animated suspensions, Linkages and wiring. The car does best on flat Ozite carpet (The gray carpet in the track editor) and also on Asphalt. I am still finishing up the physics but so far it is my new favorite car. The grip level, lack of suspension travel and the low center of gravity make them really snappy and fun to drive.

SIDE NOTE: I realize that not everybody is Joel Johnson, (google the dude if you dont know who he is.) so I am working on some driving aids to make driving these ridiculously fast vehicles with a non RC Remote a bit easier. This will give the user the ability to turn them on and off for a more arcade-ish fun experience. More news on that later....