Here, you can see the buildings for the Republic of Genoa
Banco di San Giorgio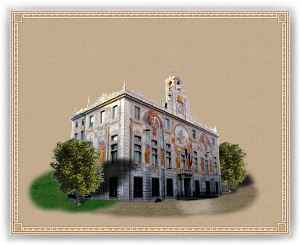 Already built from the first Doge in the 13th century the Banco di San Giorgio is the financial heart of Genoa. Because some of the most influential families of the Republic, including such famous names as the Grimaldis, were involved in its creation, it is often difficult to determine where the power of the bank ends and the Republic begins.
Since the bank is one of the main financier of the Genoese colonial enterprises, it represents one of the most important pillars of the Maritime Republic of Genoa. The respective ruler has the possibility to grant lucrative loans.
Effect: A 10% chance in every turn to grant a credit.
Lighthouse of Genoa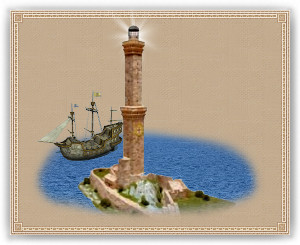 This imposing lighthouse (Italian. Torre della Lanterna di Genova) has become the main symbol of Genoa, in addition to its function as a nocturnal navigation aid. First mentioned in 1128, the 76 meter high lighthouse symbolizes the urge of Genoa to explore the sea, and also to master it.
Effect: Increased trade income
Credits:
UI - Hyretic
Text - Marlborough
Regards TIW-Team