Howdy! Here's the final build for version 3.8, this is all for now unless something unexpected happens. The feedback I received has been very positive so far, must say, I'm really glad myself with the result and only lament that not many people have experienced the noticeable improvements that v3.8 brought in pretty much all areas.
Do you like dueling, Wild West style? Now duels are available in any map, as individual or team tournaments. Duels also start automatically to decide tied games. The mechanic is slightly different than duel_arena though, only 2 players face at same time, they cannot move and have to wait until 'draw!' signal shows. It's meant to be more authentic, real duels were about quick drawing.
And there's great news for those who like good replicas of old guns. Paul68Rageous have created a much improved version of our Smith carbine. Now killing those pesky gunmen will be even more pleasant.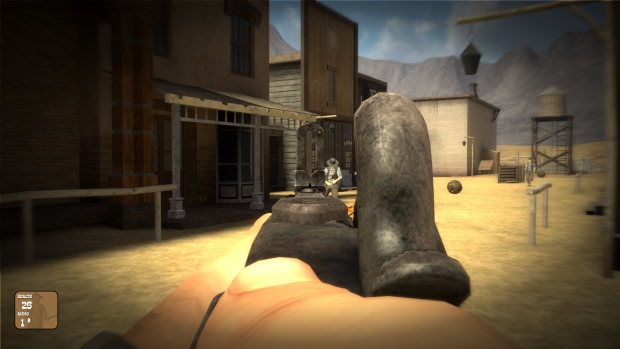 And lastly, be good boys/girls and let other people know about this mod! We really need a hand here, or the end for Fistful of Frags could be very near, I'm afraid. Well, I'll be around for anything you need in any case, cheers.