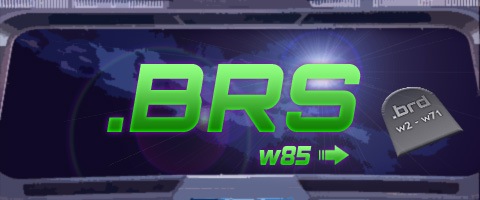 Out with the old...
From the next release onwards, all entities will be saved and loaded using a new ".BRS" (blockade runner ship) format and will require the use of an included little converter app to convert older 0.71.0c .BRD's to .BRS.
So just to make sure everything's hunky-dory we're in need of some ships big, small, with or without prefabs or interiors to test with our new .brd to .brs converter for the still in-development 0.85.0 So, unless you want one of your beautiful creations to be left behind when the new version of Blockade Runner is out, we humbly request a few of your 0.71.0c ships in .Zips!
What is this .BRD to .BRS Converter?
Zack's built a superior data format for ships that is naturally compressed and grants us complete control over the data stored inside an entity. This includes things like what modded blocks/prefabs/etc were used for the ship, the possibility of seamless real-time saving of an entity as you make changes to it, as well as a lot of flexibility for storing entities on a multiplayer server.

On top of all that, the converter also appears to be able to repair entities that were too large to load ordinarily, so if you have any more entities of an unloadable scale, we could use them for testing. There may still be issues with the game not handling the entity itself, but at the very least we might be able to recover the data!
Where do I send my Zipped .BRD?
A) Attach it in the forums
B) e-mail it to support@zanmgt.com, subject "re:converter"
Mention if you could the following:
- Name
- Size (Dimensions/Enormity)
- Does it use prefabs?
- Does it use interiors?
-- Thank you!