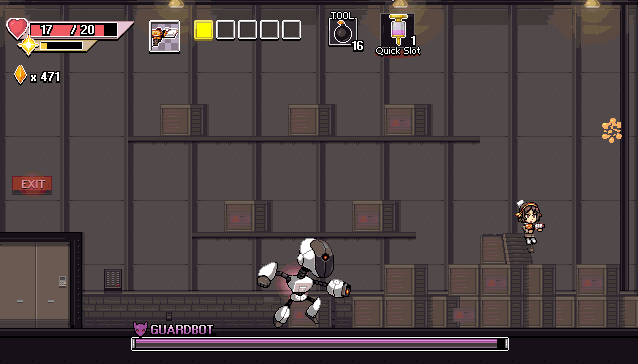 Finished a small boss today. He's a security robot that attacks the player inside a warehouse full of explosives. He attacks using 3 different spins and 2 different kinds of shots.
He was originally pretty tough, but I've toned him down a little. His name is GUARDBOT.
Thanks for checking this out!