I've just finished uploading new beta (v0.956b) and demo (v0.956d) builds. Yesterday's build contained a couple bugs in the inventory screen which caused containers and stacks to misbehave, sometimes losing objects. Since they were pretty severe, I wanted to get a new build up to fix them asap.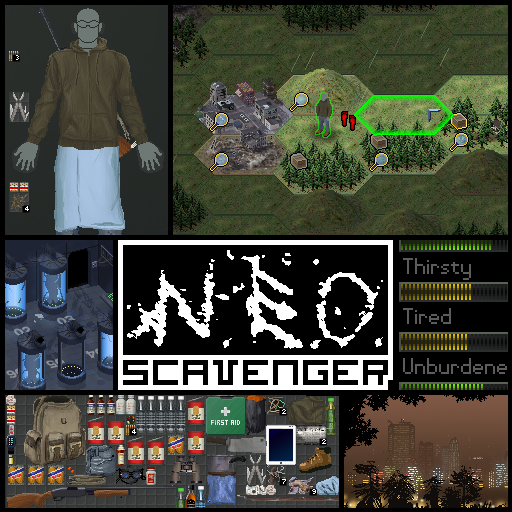 The changes include:
Fixed a bug that caused nested treasures to appear in wrong place.
Fixed a bug that caused item to rotate when something stacked on it.
Fixed a bug that caused lighters to empty when used in crafting.
Added AI morale effects for bravery/cowardice in combat.
The last change, involving the AI, is actually an experiment I wanted to try. It buffs/debuffs a character's morale score when they do something brave (e.g. charge) vs. cowardly (e.g. run, retreat, take cover). This (de)buff lasts for one turn. The result I'm hoping to get is that AI near the tipping point between fight and flight will stick to their plan.
For example, if a bandit is unsure whether to fight or flee, and he chooses to flee, he gets a penalty to his morale for one turn. This should tip the scales towards continuing to flee for the next turn, unless something bolsters his confidence.
Similarly, if the player shows signs of bravery or cowardice, it'll affect the AI's perception of them, and may encourage/scare them accordingly.
That's the theory, anyway. My limited testing yielded subtle changes, so it may be too subtle or just right. We'll see how it works in practice!
Sorry for the bugs yesterday, and hopefully today's build is a bit smoother!