CounterAttack has an attachment system which allows combining weapons and modules to create new guns. One thing I love is when I see a screenshot with a weapon I never thought of. There are over 150 attachments now (and new ones all of the time) so there are always new combinations to try.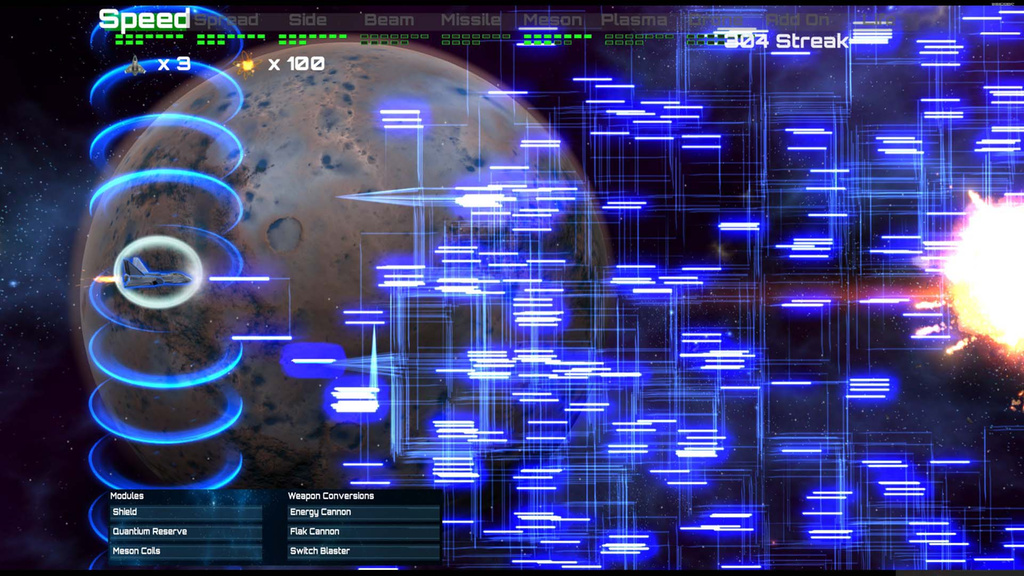 There are now 4 level types, The regular shooter mode, tank mode, submarine mode, and now vertical mode. It's cool to see how some weapons act differently in different modes / levels. It also helps keep things fresh.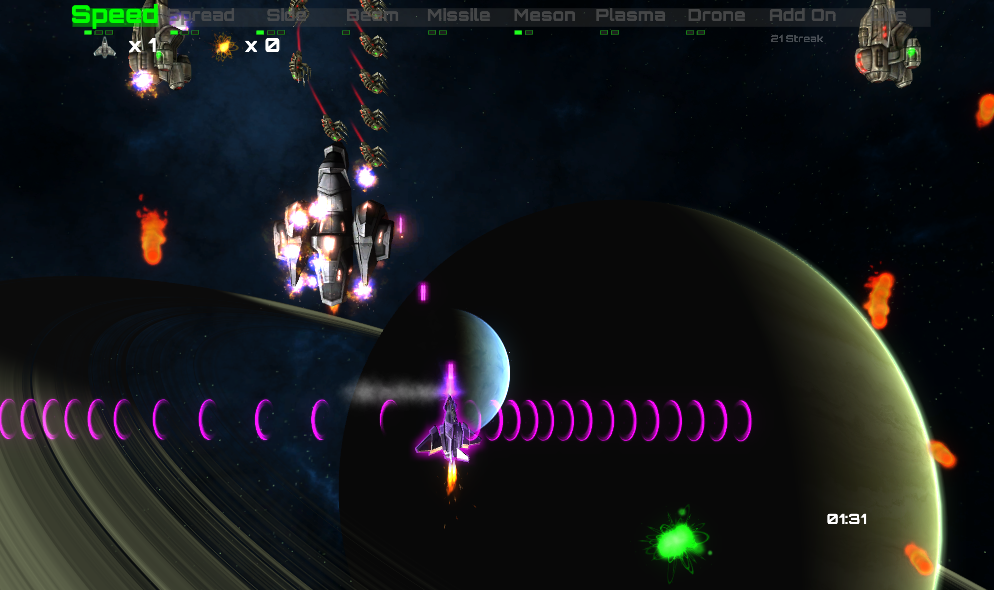 One problem that arose from so many attachment combinations is balance. Since so many attachments have effects that synergize it can be difficult to find the right balance. Super strong weapons aren't a problem, the problem is if one combination becomes the go to and makes everything else obsolete. This has kind of happened with Spread/Meson weapon conversions. There are a few that are almost essential to every build. This will be addressed by adding MORE attachments for the other upgrades, namely side, beam, missile, and plasma.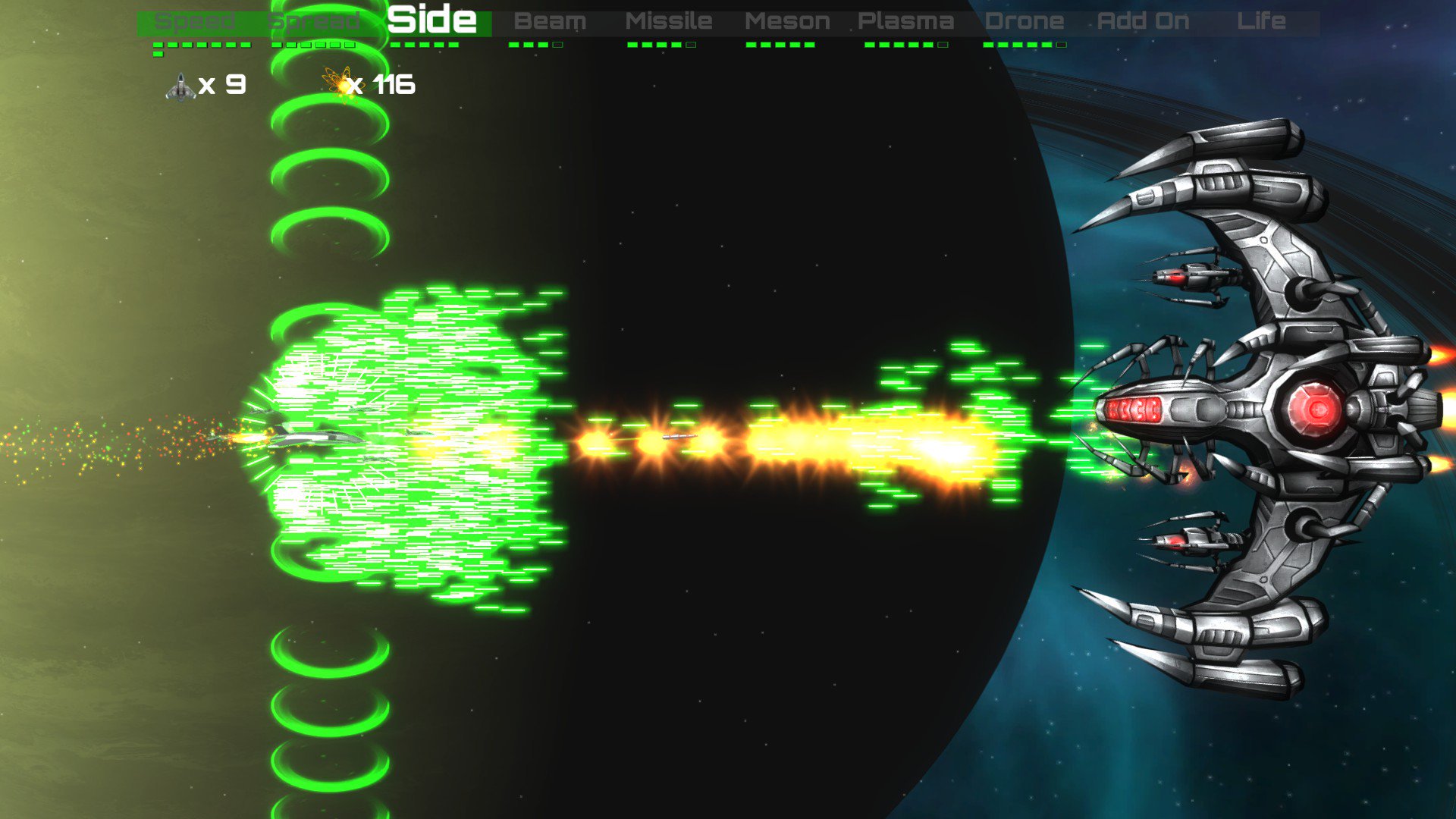 The campaign map recently got a visual overhaul. Not too major but definitely looks better now. Not so sharp and programmer arty. Originally there were only ~10 levels planned, but it was impossible to make a difficulty level that would satisfy everybody. So more and more levels kept getting added. Now there are 27 campaign levels and 2 survival levels. The 'choose your own' path map was definitely a great addition.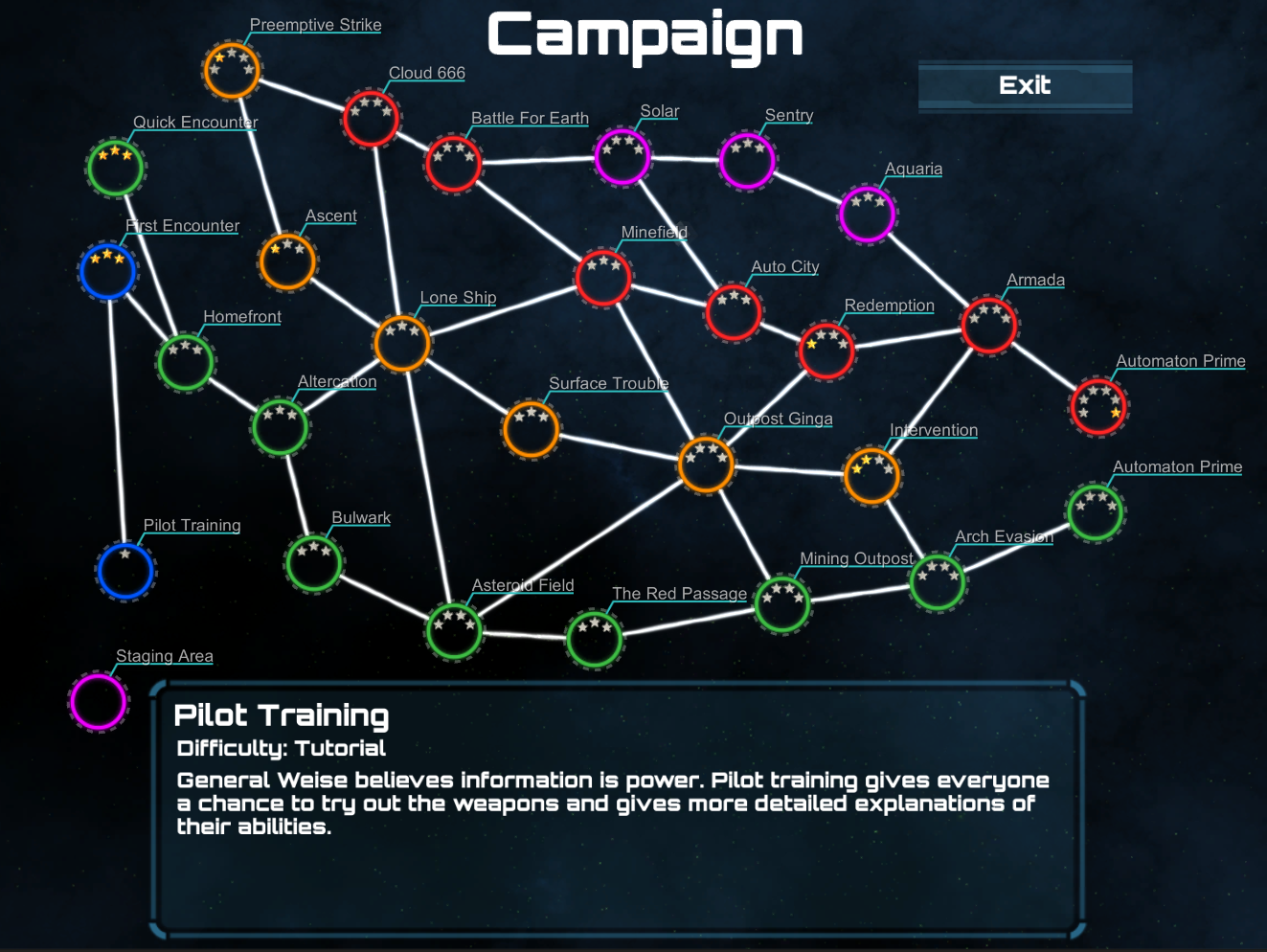 Officially right now CounterAttack supports 2 player local coop and 4 player online coop. Currently 4 player local coop is in the works, and we've done some tests for large online games of 8 players, even 10. Technically speaking the maximum number of players possible in one game would be 100. There is no way that would be playable though. The 10 player game we tried was a lot of fun but had huge visibility issues. !0 ships on the tiny screen make it hard to keep track of anything. There are a few ways to address this, larger maps, you could make other players bullets more transparent, add stronger glow to the local players ships. It's likeky an 8 player online mode will be added officially in the coming months.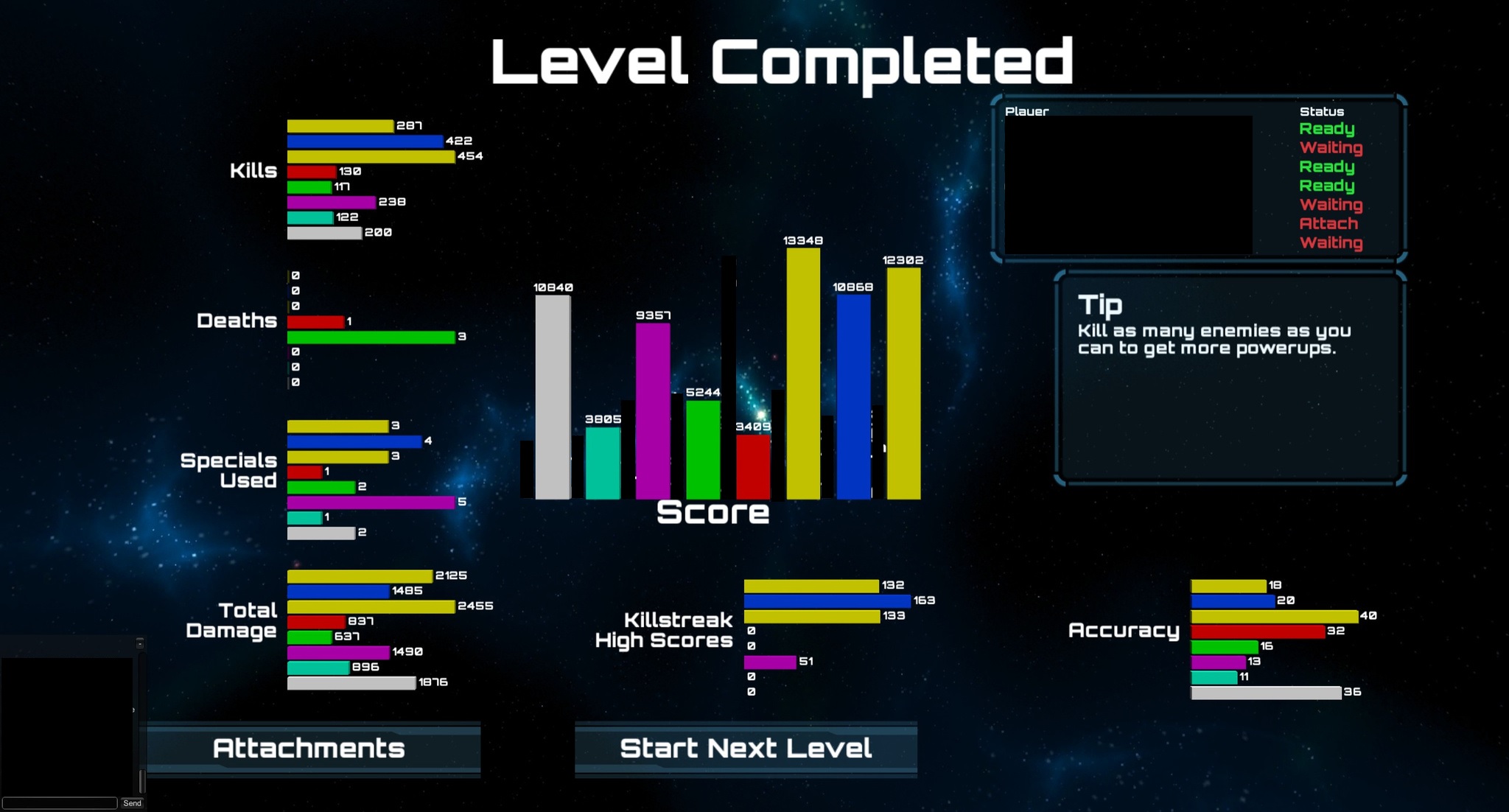 CounterAttack will remain in Early Access a bit longer, there is still lots of stuff to be added. More levels. More attachments. Better player setup. More players in games. Things keep getting better and better!