After some long hard thinking as a team, we have decided to move away from pixel art for the game and have embraced a more Castle Crashers like line art style. We are very excited about the brand new look which allows us to make the characters a lot more fun and vibrant!
Let's take a look at the team revealed so far: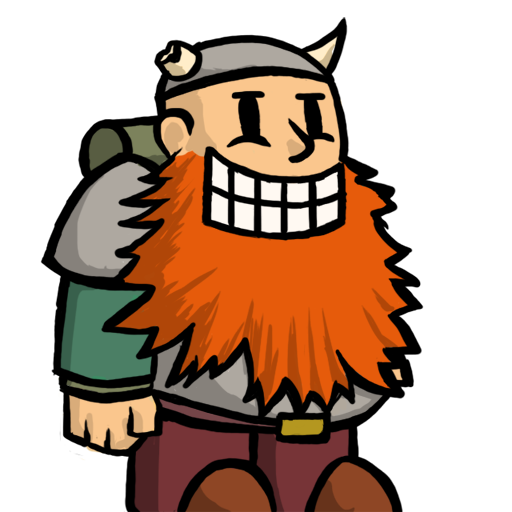 Smiley, as we've dubbed him, is the vibrant heart of the group whose manic glee carries over into battle and beyond. He is a consummate melee brawler and loves getting into the thick of things. His proudest achievement is winning a "Who can hold the most potatoes in their mouth at once" contest.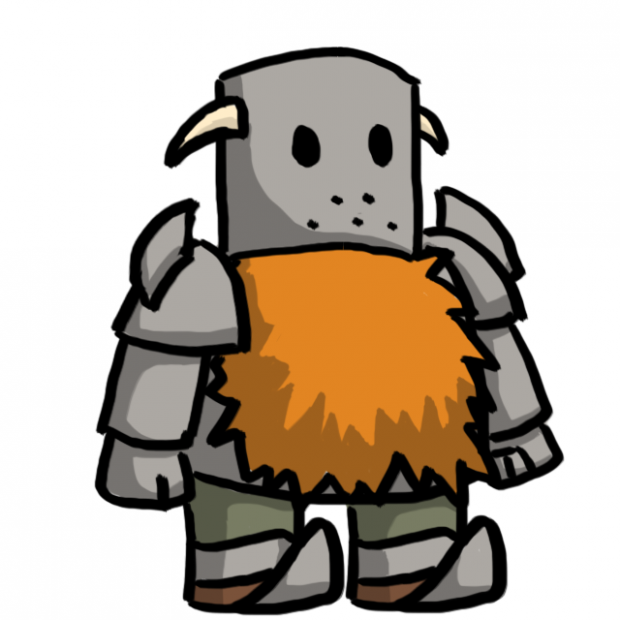 Bucket Head is an enigmatic member of the group who never talks. He walks with a clunky, almost robotic gait. However he is crucial to the Siegebreakers team with ample might and a knack for engineering.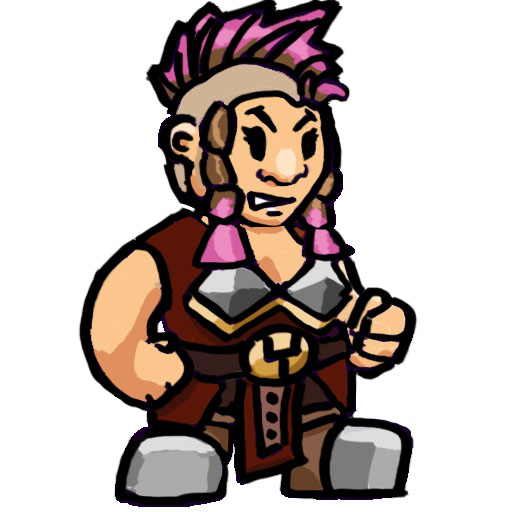 Hilde the Crass is a rebel at heart who totally doesn't care what her parents think. She has a rough and tumble attitude that carries her through battle relatively safely (but not always without cuts and bruises to brag about afterwards). Hilde has a particular affinity for the hammer, bowling over foes with a mighty swing.