Hello Scavengers! :D
Although i stated that the DEMO is never going to be updated... here we are!
i decided to at least update the graphics and major gameplay flaws that were found in the previous version, since a players' impression is based in the DEMO he/she plays before buying the game! so that's the reason why the DEMO is updated...
What the DEMO DOESN'T Have :
-A few buildings
-A few items
-Ability to save your progress after each run
-Encounters
that's all about the DEMO, now for the Actual Update! XD
this months update is called V1.9 bringing us an update closer to completing the game's development..
albeit 20-40 more updates
Due to the Artist's PC suffering from problems and also the Artist's long Hiatus until February next year, some of the new sprites are being postponed until further notice.. new sprites will be (badly) drawn by me (the main programmer guy, kevin).
because of that the new buildings promised are being held off for now...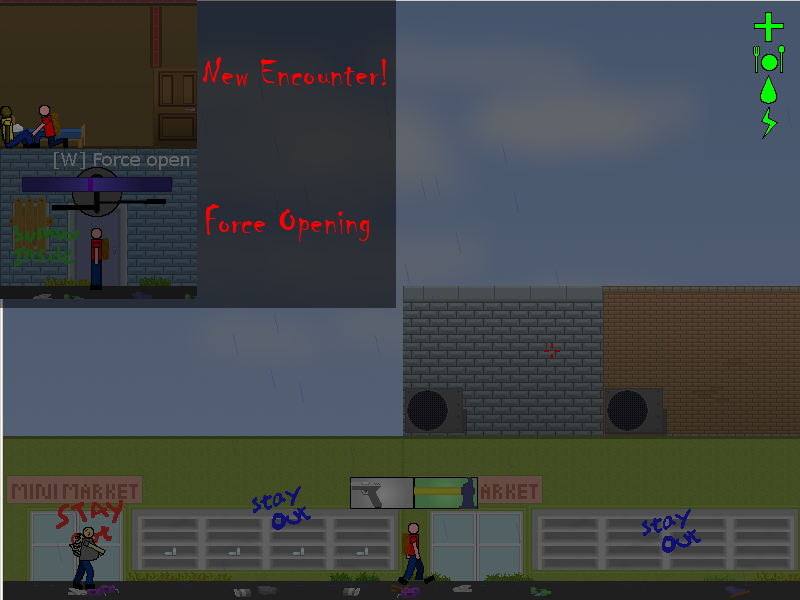 here's a summary of what's new!
-Ability to Force open locks
-Animation bug fixes
-A New Encounter, along with it a new BOOK!
-Some more notes.
This update was almost cancelled due to my PC (main Development Machine) not able to connect to Desura for some reason, forced to use someone else's Laptop for the upload...
i think that's all for this month, see you guys in the next Update! :D
(nothing will be promised for the next update)
Twitter : Twitter.com
FaceBook : Facebook.com
Desura (for IndieDB) :
Moddb.com
~cheers! -kevin-