Over the last few weeks our modeling team has been working hard on updating our animations. For our demo alpha, we used an old model for the rover. We're working to make sure the model not only functions, but also looks good doing it. We don't want the rover uncomfortable in its own metal skin. Uncomfortable rovers are unproductive rovers, after all!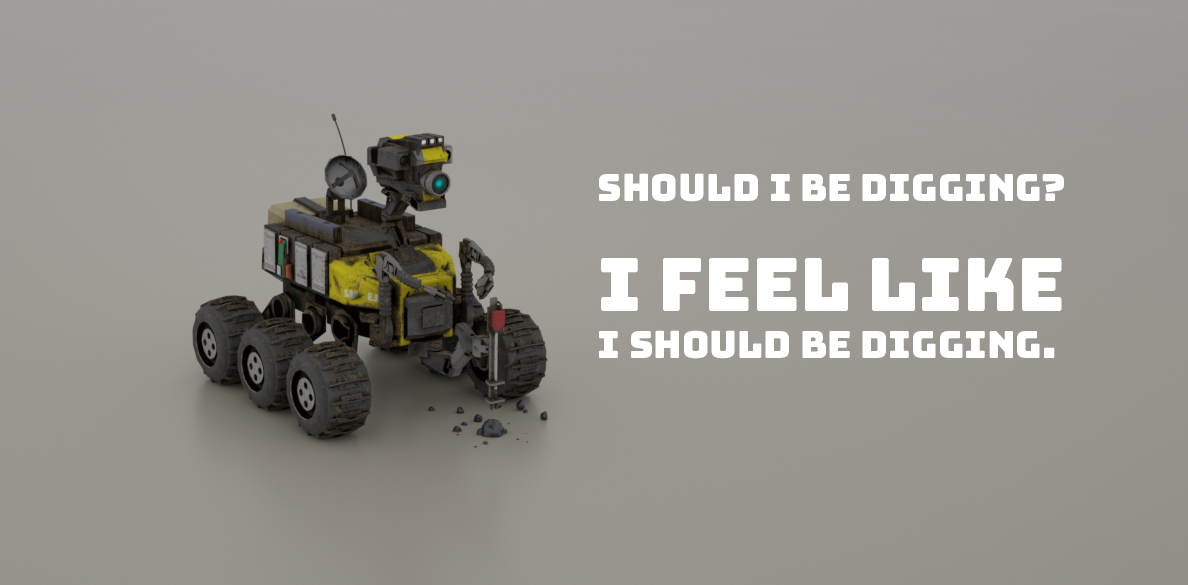 With regards to functionality, our team started working on two major pieces of the rover, the arms and the suspension. We want the arms to unfold in a way that looks realistic, so we started with 2D here.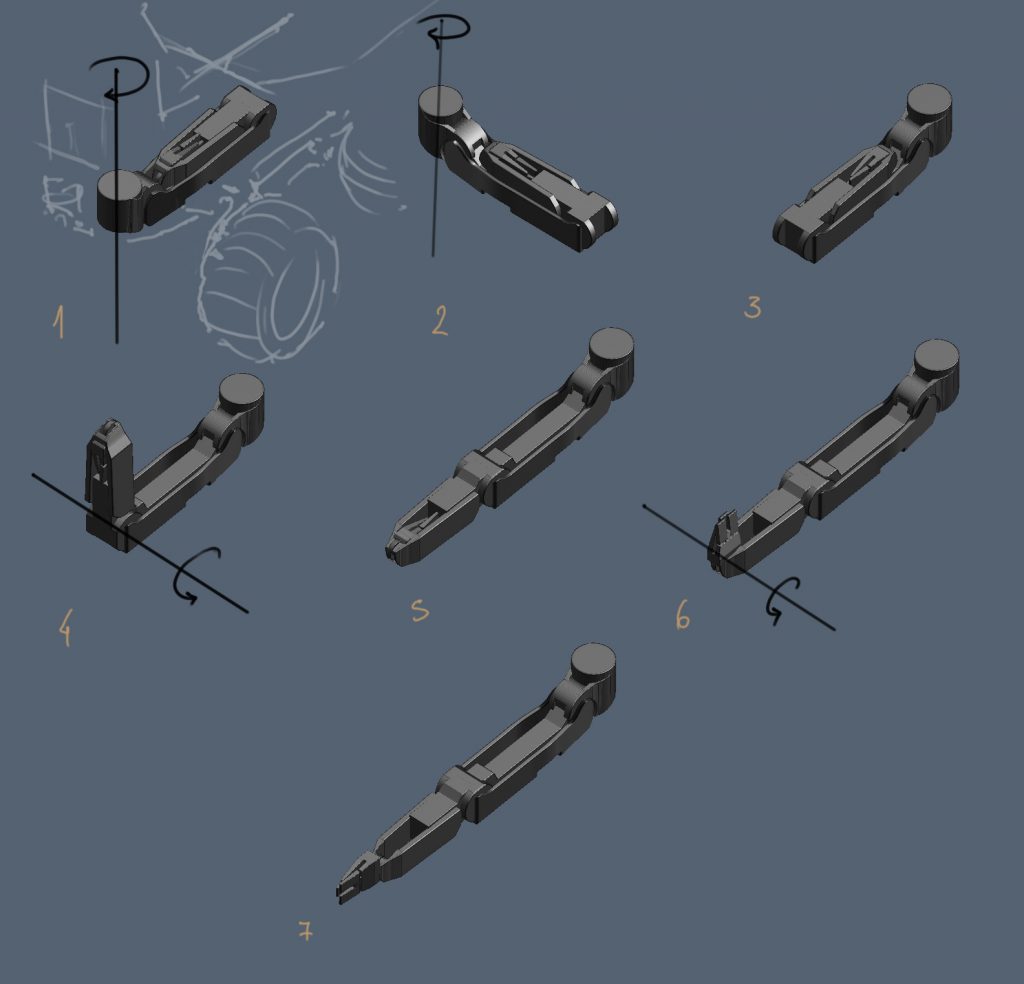 After that, our team moved to 3D, rendering the arms and its joints so that the animations look fluid.
Check out our early arm animation test!
We didn't stop there though! We want to make sure the rover looks good while it's on the move instead of being so rigid. Our team updated how our suspension works, as you can see in the two videos below. In the first, it showcases what the rover will look like while accelerating or braking. The second shows how the suspension moves as the rover encounters rough terrain.
While our internal art team continues to develop models, textures and animations for these pieces, our programming side is finishing up work on the UI revamp. Pretty soon our two teams will swap places! The art team will start working on art assets to fill in the new UI created by the programming team with placeholders, and the programming team will start implementing models, texture and animations into the game engine that have been created by the art team! Synergy! We look forward to showing off more of this progress on Patreon, Twitter, Facebook, and Instagram!
We're also currently working on new concept art for our SINTER Forge and bases. We're previewing those for supporters on our Patreon site, so please consider backing us over there for as little as $1. Your support goes a long way in helping us develop faster and provide you with more exciting content and updates! We would also very much appreciate if you follow our social media accounts linked above, and regularly like, share, and comment on postings. This helps others out there find us, and helps us grow our audience.
Thanks for stopping by our page and checking our project out!