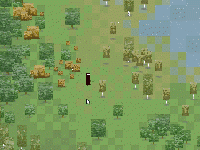 Lake Serene Windows alpha 0.8.2 released.
Lake Serene is an exploration game designed to be relaxing and stress relieving.
Lake Serene is a sort of an experiment. It tries to question what a game can be. Is a game just the score you amount until your character dies? Is a game a contest of who has the quickest reflexes? Or can a game also be about finding your inner peace? Let's find out together.

Lake Serene was first envisioned and prototyped in 48 hours on IGDA Estonia Game Jam themed "Less is More". The game won 3rd place on the mentioned competition. Since then we've kept working on it to expand the world, make it more interesting and immersive and we've got plenty more ideas planned for the next upcoming release.
This was the first project we have done together, but we clicked well and are definitely gonna try to create more unique game experiences together.
Mikk - Game design
Madis - Programming
Paco - Art
Riho - Sound design