Hi people
TBC is on STEAM since a week and the feedbacks were amazing!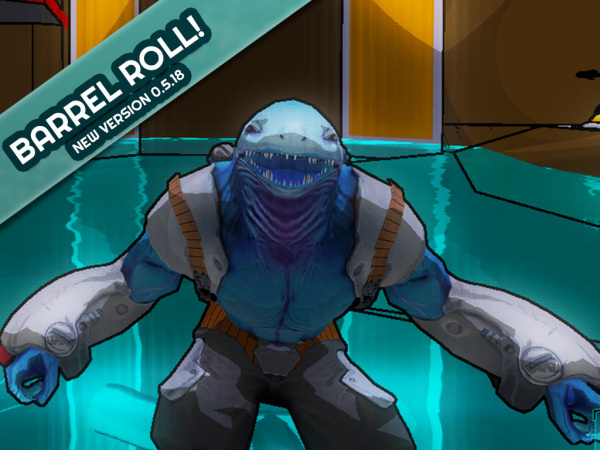 Tks so much to the people that helped and wrote critics and suggestions... we are really listening to you and trying to make TBC the best game possible.
Some comments in particularity made us very proud because more then one player said thatTBC is not the typical PC game and also that the game puzzles make you finally think again.
No need to add more words, here. :) (we are touched)
But back to the subject, it's finally new version releasing time again!
So you can grab your new ALPHA, if you own the game from DESURA or STEAM, or just download from the IndieDB page the updated demo.
The current version has a lot of improvements on the gameplay side.
Here is a little list that summarize, more or less, all the important things BUT let me just quote one in particular.
This one need a special mention because was very requested and sometimes criticize - it's a new shortcut for the Barrel roll!.
Now it's just: simply press twice right/left button and you will do a pretty nice Barrel roll, with which you can impress friends, parents, who you want.. :P
...and avoid big enemies so maybe you will ranting a little less ( maybe! :D ),
Ok, jokes aside, here's the list - directly from the pinned discussion:
Text hints on screen while loading - this should be really helpful for a better game experience
New weapon change shortcut: not only we support the mouse wheel but also the keyboard numbers, as asked from many users
New menu shortcut: click more times the INVENTORY BUTTON for switching between in-game menu tabs
Some new INFO DEVICES in some of the puzzle rooms - so, you won't get stuck ;)
Fixed a XBOX360 joypad bug with the default value
Added mouse scroll on menus but only over-events on the scrollbar (UI library limitation)
Fixed bug on first water change on Sector-01
Fixed Nexus behavior bug on green dummy during the quest S02
Fixed minor bug on Sector-04 and a hole on Sector-03
Removed health losing during barrel roll
Disabled teleporter if there are enemies around
UI overlap fixed when the charas finds ammo
Fixed some charas switching issue
Some pics from current version: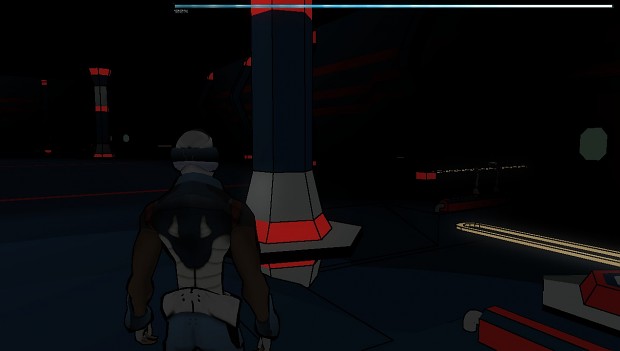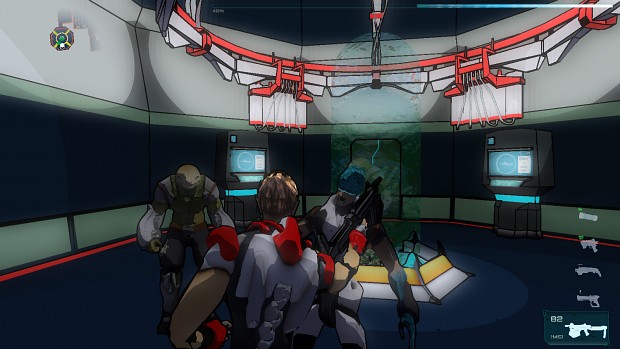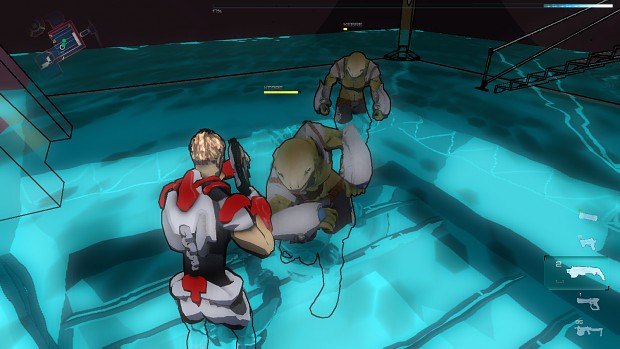 If you had problems or bugs related to all this stuff, it's time to play TBC again and maybe write some feedback.
5 mins for you can really make the difference for us, as maybe you have seen with all the shortcuts on weapons and controls and the bugs.
That all for today.
Please if you can and like to support us, spread the word and tell your friend about TBC!
Have a Great week end.
TheShortandTheTall